Martin Biron
No Leafs fan wants to be reminded of that most hated of Finnish goaltenders, Vesa Toskala. He was ushered into the organization as the next great goalie that would surely be the one to finally right this sinking ship. As any fan will tell you, this has been a disaster. In the nature of looking back at previous Leafs from yesteryear, I'm going to show you just how bad Toskala truly was. All stats not specifically referenced are borrowed from BehindtheNet.ca.
We'll start by taking a look at Toskala's season in 09-10. Toskala ended his tenure with Toronto with a record of 7-12-3, appearing in 26 games. His save percentage was a ghastly .874 and his GAA was a monumental 3.66. You don't need to follow hockey closely at all to glance at these stats and understand why they are so bad. This was a far cry from his stats in 07-08, where he had a .904 save percentage and a 2.74 GAA. Even his rather subpar 08-09 season was better, when he had an .891 save percentage and a 3.26 GAA. Could the Leafs being in second last place in the league have something to do with his decreased stats?
Okay, so my math may be a little off. Â It's Canada Day weekend, there shouldn't be any arithmetic. Â Unless, of course, you are an NHL general manager, than you better hope you have your math hat on. Â A quick note to say I hope our fellow Canadian readers, as well as our loyal readers situated the south had an enjoyable holiday weekend.
Now, let's divulge into what has so far been a somewhat reserved free agency period, One timer style.
--The big news coming out of free agency this hour is this report out of the L.A. Times that indicate the Los Angeles Kings are quite far apart on signing Ilya Kovalchuk. While they may not be out of the running entirely, Helene Elliott suggests the prospects are quite dim. Â So where does Kovalchuk go? Â The Islanders reportedly seem to be the only team willing to offer him the term he is looking for (rumoured to be 10 million for at least 10 years) but are there other suitors? Â What about New Jersey? Â Toronto? Â One would think that although Burke would love to pull off the major move of free agency, the reasons Kings GM Dean Lombardi is balking about bringing in Kovy (term) is likely the same reasons Burkie has reservations. [more…]
Flyers officially kick off July 1st festivities by acquiring Andrej Mezaros from the Lightning in exchange for a 2nd round pick. Rumors of Boston centre Marc Savard potentially heading out west to Calgary as well.
As for the Maple Leafs, they will have $10.5 million in cap space to play with today, though that figure does not include the possible removal of Kaberle's $4.25 million via trade or Finger's $3.5 million as a potential waiver candidate.
The Leafs have been linked to defenseman Dan Hamhuis, forwards Raffi Torres and Colby Armstrong, and will also kick the tires on sniper Ilya Kovalchuk. Darren Dreger believes the club will look at adding a 3rd line forward along with a defenseman to "stockpile for later deals". Stay tuned to this blog for updates on signings throughout the day. [more…]
This is an odd one to say the least.
The Maple Leafs, fresh off last night's victory over Oilers, are on Long Island this afternoon to take on the Islanders in an usually-timed 5pm game (Leafs TV).
Brian Burke was on Prime Time Sports with Bob McCown on Wednesday afternoon to discuss a variety of Leaf topics. An audio link to the interview can be found on the FAN 590's website here. Although none of the news was of the earth-shattering variety, there were a couple interesting tidbits dropped as it pertains to the Leafs' plans over the next few weeks and going into the regular season. [more…]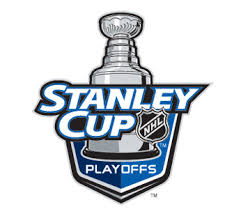 While the majority of Leafs fans wrote the team off in the summer, it wasn't until the New Year that the teams first true season of rebuilding began the inevitable grind into early year golf tournaments.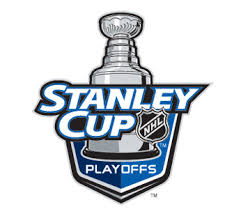 For a full team-by-team breakdown of all playoffs clubs, sure bets and sleeper picks for your playoff pools, visit the McKeen's Playoff Preview where the factors below have been outlined and pointed out in a team-by-team write up.
[more…]
So you're Brian Burke and it's July 1st.
Who do you go after? And what is the contract you offer?
13 goals, 3 tenders, countless defensive errors and ugly goals.  You almost felt sorry for Curtis Joseph after Jeff Carter cruised in for an easy breakaway goal and the camera panned to a thoroughly annoyed Ron Wilson.  The Leafs would attempt a comeback of sorts after going down by six goals, but even with the best efforts of Martin Biron, it all went for naught.
[more…]
In a game that was just as much about the Flyers' failings as it was the Leafs' success, Toronto played an energetic 60 minutes.  Their bombardment of the Philadelphia net resulted in the exit of a shaky Martin Biron and an eventual total of 38 shots on goal.  To be brutally honest, the Flyers were awful on a night when they should have steamrolled a non-playoff team.  Ron Wilson and company must be happy that their team was the only one to show up tonight at the ACC.
[more…]
During my monthly fantasy hockey segments on Sportstalk Weekends with Rick Quinton on CKNW in Vancouver the fantasy scene always spills into analysis of real world NHL. Last night, with the segment winding down, knowing I'm from Toronto, the ultra-smooth basso-voiced host asked the question seemingly plaguing Leafs Nation.
Hey, B, where are the trades? Leafs Nation expected a roster overhaul with Brian Burke formally handed the keys to the franchise. So far, nothing.