Michigan
Lots of reading today: Gus chips in an  analogical look at the NHL playoff series; Alex has your links with a look at potential Leaf Jussi Rynnas.

In what was Brian Burke's first summer on the job with the Toronto Maple Leafs, it was clear from the get go that he put an onus on improving specialty teams, and also team defense. Â The brash Toronto GM made a lot of moves as it related to improving these areas, and on paper they looked like a sure recipe for change and improvement.
[more…]
It's that time of year again. Â The most wonderful time of the year. Â No, not Christmas, and no, you won't see any of those silly Staples commercials.
It's time for the NHL playoffs.
The annual spring tournament that features some of the most exciting hockey of the season.  It's  triple overtime games that rage on long into the night, games so long that you'll hope you saved some sick days.  It's players skating through pain, all for the common goal of lifting Lord Stanley's Cup.
And the great fans of the NHL, well they have the best seat in the house.
Around this time of year, especially the first round, marriages are postponed. Â Assignments are left on desks unfinished. Â Scheduled are cleared, or built around. Â Kiss your wife or girlfriend, and tell her you'll see her in a few months, a better person than when you last saw her.
Remember Jimmy Hayes?  He was the Leafs 2nd round pick in 2008, a burgeoning power forward who struggled last season in his freshman campaign with the Boston College Eagles as he adjusted to the NCAA game.
Consider those struggles a thing of the past.
Hayes was fantastic in the Hockey East Championship this past week as his team captured their ninth tournament victory, an NCAA record.  Oh, and you may be interested to know that his 2 goals and 5 assists (in 4 games) led all tournament point-getters.
Brian Burke's youngest son, Brendan Burke, has passed away due to injuries suffered from a car crash in Indiana earlier today. From everyone here at MLHS, our thoughts and prayers are with Burke's family. This truly puts hockey into perspective in accordance to life.
[more…]
Last week, the Toronto Maple Leafs held their prospect development camp to gauge the progress and future outlook of both prospects within the organization, and unsigned players on the team's radar.
The camp, which ran from July 5th to July 10th, featured six full days of on-ice practice activities and off-ice seminars ranging from nutrition to lifestyle to the business of the NHL.   It provided an opportunity for the players to get to know their possible future teammates, as well as the chance showcase their abilities to the team's player development personnel.
Rewind a year to Ottawa, when interim GM Cliff Fletcher was preparing to make his last great splash. Trading up to secure hard hitting blueliner Luke Schenn, a player unto which the Leafs hoped to bank their revival, set in motion a summer of upheaval paving the way for Brian Burke to step in mid-season. For many the draft of 2008 marked an era of realization, that change was required and perhaps finally the Leafs were going to commit to a full scale rebuild based on the youth model in Pittsburgh.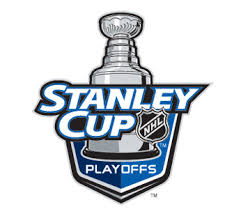 Western Conference:
San Jose Sharks (1) vs Anaheim Ducks (8)
Preseason odds: Sharks 10/1 Ducks 12/1
Last 10: Sharks 5-4-1, Ducks 7-2-1
Season Series: Sharks win 4-2-0
Hey folks, Alec's traditionally done this in the past, but I'll be taking over for this one as he's been bogged down with work lately. With the way the Leafs have played over the past few years, we find ourselves looking forward to the future, hoping that there's help on the horizon. Well let's take a gander at what the Toronto Maple Leafs are cultivating down on the farm: [more…]
With the imposition of the salary cap taking some clout away from the financial Super Powers (or so they say), the "new" NHL focuses upon the importance of successful drafting and a constant flow of young players on cheap, entry-level contracts. With scouts now being dispatched to all corners of the globe, it's getting to be quite a small world. The boundaries of the Hockey Community are ever-growing, and we're starting to find ourselves with a neat little global village forming in the NHL. [more…]