Naples
Even with news breaking this afternoon of Ilya Kovalchuk's new $60 million contract extension (potentially) with the New Jersey Devils, this 2010 free agency period has been one of the most uneventful and slow-developing offseasons in recent memory. The reason being? Despite a mediocre at best free agent group, there simply isn't enough money to pay these guys what they're probably worth. As one unnamed NHL General Manager put it last week: "The teams with cap don't have cash and the teams with cash don't have cap". The Maple Leafs however, are fortunate enough to have both, and have the opportunity to exploit the market to their advantage. [more…]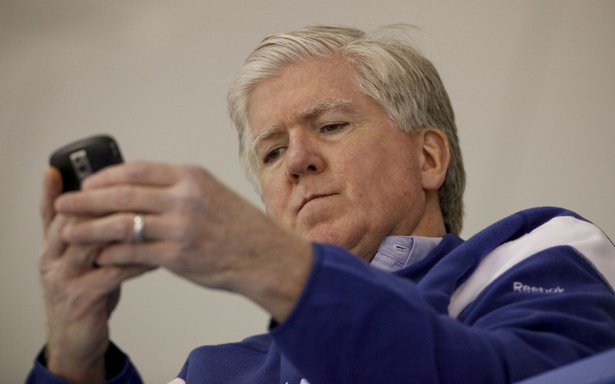 From USA Today - 3/1/2007:
Anaheim Ducks general manager Brian Burke has always been among the NHL's most colorful wheeler dealers. In 2005-06, he overhauled his [more…]
With Files from Gil Brown
The current point system is most equitable for playoff races in January and individual franchise marketing, beginning as early as midseason.
Part of the logic behind Detroit Red Wing's GM Ken Holland's proposal, shot down in GM meetings in Naples, Florida in March, to change the season ending tie-breaking measures from Wins, to Regulation Wins is incentive for teams to get the job done in 60-minutes.
It's about motivation, from puck drop in October through to April. But the current point system has greater connotations for marketing games, ticket sales and shaping the playoff race, the biggest issues for owners.
[more…]