Natural Disaster
Warning: The following could make your eyes fall out, your ears explode, and cost you years of therapy. How's that an introduction for you?
[more…]
This will be the first and only time these two teams will meet this season. Their last tilt took place on November 22, 2008 in Toronto where Chicago won the game 5-4 in overtime.
Note: Be sure to check out Alex Tran's quick hits of the day!
[more…]
The Toronto Maple Leafs are back on the road tonight with a matchup against fellow Eastern bottomer Carolina Hurricanes. It will be a weekend of back to back games for the Leafs as they head home on Saturday to play host to the Detroit Red Wings (a game I will be liveblogging). But there is a significant question at hand for the Leafs heading into tonight's game: Can a team aiming for the playoffs beat the worst team in the league?
[more…]
The big club's off until a Friday night date with the struggling Hurricanes, so let's take this opportunity to review the progress of several Maple Leafs' prospects across various levels and highlight upon the season's surprises and disappointments thus far. The verdict: fairly encouraging results early on across the board. [more…]
Bad goaltending is now blamed on an injury. The Leafs have called up rookie James Riemer who will be sitting on the bench tonight as Joey MacDonald gets the nod. Vesa Toskala has apparently suffered an undisclosed injury after last night's 7-2 loss (my bet is a fan clubbed him Nancy Kerrigan style) and is now out. Toronto's top two goaltenders (arguably) are now sidelined. Gustavsson is expected to return sometime next week.
[more…]
Vesa Toskala and his fellowship of the underachievers will be entering Saturday night's game with the pressure of Leafs Nation bearing down on their shoulders.
A variety of discussion points to kick off the weekend including the imminent departure of Justin Pogge and the Marlies goaltending situation going into next season. Is it finally James Reimer's time to shine? Also, a quick look at the latest flurry of moves made by the Boston Bruins, and how that may affect a potential Leaf trade for the still unsigned Phil Kessel. [more…]
Celebrating a decade of squandered potential and faded dreams, the draft of 1999 turned out shallower than an infant's paddling pool, yet despite being regarded as an acrimonious footnote in league history the draft of '99 also served as an unlikely backdrop to one of the most meticulously engineered pre-draft coups ever.

This time of year pretty much everyone is doing a mock draft of some sort.  So, with one week to go until the Entry Draft, I figure it's time I chip in with my two cents on what may or may not unfold with the top 10 picks come June 26.
Note that the draft projections listed here are made based on current draft positions, and are not reflective of any possible trades involving the top 10 picks.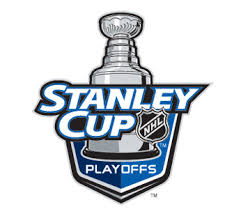 While the majority of Leafs fans wrote the team off in the summer, it wasn't until the New Year that the teams first true season of rebuilding began the inevitable grind into early year golf tournaments.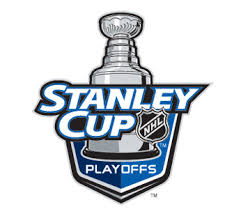 For a full team-by-team breakdown of all playoffs clubs, sure bets and sleeper picks for your playoff pools, visit the McKeen's Playoff Preview where the factors below have been outlined and pointed out in a team-by-team write up.
[more…]
So you're Brian Burke and it's July 1st.
Who do you go after? And what is the contract you offer?