New Jersey Devils
Although the season prior to lockout would prove the Maple Leafs last playoff foray in half a decade, neither year that straddled the infamous labor disputes would be remembered with any particular fondness. Ushering in the reign of John Ferguson Jr., 2003-04 became, in hindsight, a defining landmark in an era of decline when overblown hype would manifest a country club malaise. Regardless, those lockout sandwiching years can also be remembered, at least in a very in a small way, for the gracing of the Toronto blue line by a cult stay at home defenseman who defied the "new" NHL dictum and refused to be culled from the game.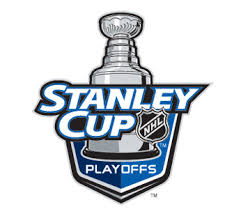 The New York Rangers, Vancouver Canucks, Pittsburgh Penguins and New Jersey Devils were all victorious in Game 1 of the NHL Playoffs. What sort of matchups will we see tonight? Will the Boston Bruins beat the Montreal Canadiens to a bloody pulp? Will the San Jose Sharks choke once again? All those questions and more… RIGHT NOW: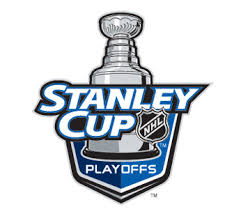 While the majority of Leafs fans wrote the team off in the summer, it wasn't until the New Year that the teams first true season of rebuilding began the inevitable grind into early year golf tournaments.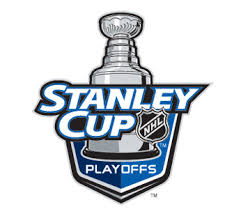 For a full team-by-team breakdown of all playoffs clubs, sure bets and sleeper picks for your playoff pools, visit the McKeen's Playoff Preview where the factors below have been outlined and pointed out in a team-by-team write up.
[more…]
So you're Brian Burke and it's July 1st.
Who do you go after? And what is the contract you offer?
Any hopes of Toronto spoiling Montreal's playoff run were officially put to bed on Saturday night, as the Canadiens, for one night at least, managed to resemble last season's squad.
Leaf Nation had hoped their previous victory would be the final nail in the coffin for the Habs; instead, that loss seems to have been the catalyst that broke the Habs (who have gone 5-0-1 since) out of their slumber.   Could this get any worse for Leaf fans?
With Files from Gil Brown
The current point system is most equitable for playoff races in January and individual franchise marketing, beginning as early as midseason.
Part of the logic behind Detroit Red Wing's GM Ken Holland's proposal, shot down in GM meetings in Naples, Florida in March, to change the season ending tie-breaking measures from Wins, to Regulation Wins is incentive for teams to get the job done in 60-minutes.
It's about motivation, from puck drop in October through to April. But the current point system has greater connotations for marketing games, ticket sales and shaping the playoff race, the biggest issues for owners.
[more…]
It appears Curtis Joseph, who let in four goals on nine shots last night, is not the second coming of Christ. Justin Pogge, who replaced Joseph mid-way through the second period, made 14 saves, allowing one goal in the 23 minutes and 30 seconds he played.
You what that means? It's Pogge time against the Boston Bruins tonight! If Pogge can hold the fort, he'll likely get the nod against the Philadelphia Flyers on Wednesday – which will mark the final game of Martin Gerber's three-game suspension.
A message to those disappointed in yesterday's anti-climactic outcome:
Stop expecting the big deals (except Kaberle, see below). Watch the small things in the context of the big picture. Yesterday may not have been ideal, but it symbolically stamped the new regime in Toronto as legit. No more stop gap solutions.
[more…]
On a night where the real buzz was focused on mounting trade talk, the Leafs tied a NHL record for consecutive overtime games.  Vesa Toskala played an exceptional game in net, and the Leafs came alive in the third period to transform an otherwise dull game into an exciting back-and-forth goaltender's battle. After an almost full five minutes of riveting overtime play, Toronto eventually succumbed to an Oduya winner.
While draft picks are high priority in any potential trade talks leading up to the March 4th deadline, Brian Burke is also said to be targeting a group of young but already established NHLers, according to a source.

The Maple Leafs have recorded their first three game winning streak since March by way of a shootout win (you heard me correctly) over the New Jersey Devils. Joe Sakic Rookie call-up Jeremy Williams made it three-in-three and also sniped in the shootout to continue his tear at the NHL level. Fourth shooter Jason Blake won the game on a sweet spin-o-rama move but I still highly dislike him. Seriously though, his work rate and overall level of play have visibly improved in the month of December.