New Year's Day
It begins tonight - the 2010-2011 Toronto [more…]
While the Maple Leafs struggled through a horrific 3-10-2 record to start the new year at the NHL level, many of the organization's top young prospects enjoyed a very productive month of January on the scoresheet. Jerry D'Amigo (left) continued to build off a strong World Junior tournament, Mikhail Stefanovich seemed to finally turn the corner, while Nazem Kadri took his game up to that dominant level we all know he's capable of. [more…]
The Toronto Maple Leafs were amongst leaders in 2009 for all the wrong categories. The Buds were the most scored upon team in 2009, playing an NHL leading 13 overtime games (2-11) record, and NHL trailing overtime winning percentage (.154).
Broken down after the jump is how the Leafs fared in the calendar year 2009.
Best Wishes for a Happy New Year to everyone!
[more…]
Despite modest numbers in terms of offensive production, winger Nikolai Kulemin has made great strides in becoming a indispensible, two-way threat that all winning teams require. The young Russian worked up the hopes of Leafs Nation with a dazzling array of speed, skill and finishing ability in various Youtube highlight reels prior to coming over to the NHL, but it's been his tremendous effort, work ethic and defensive play over here that has won me over thus far this season. [more…]
To all in the MLHS and Barilkosphere community. Thanks for your continued support, and I look forward to what we can accomplish together in the [more…]
Stick Work with Fab&Kats went AWOL last week, but is happy to announce this week's lineup of notable guests:
Headling our guests is TSN's Bob [more…]
Good to be back! It's been a little while since I've had the opportunity to post anything.
The following are some random thoughts I've had of late, including Luke Schenn's banishment to the press box, the Leafs' recent winning ways, the status of the trade front, and more.
[more…]
There is a lot going on  around the league these days.    Rumours about Kaberle and potential deals abound, a Kessel signing is no longer imminent, Heatley is still a Senator, and the NHL remains hot over the Hossa contract.  Oh, and did I mention the league still has a bounty on the head of Jim Balsillie?
All of these stories have been playing out for months now, and none appear headed toward a resolution prior to the start of the new season. Â  Â It is safe to assume that despite the vast quantity of reporting devoted to these stories throughout the offseason, each will continue to dominate the headlines on days where the box scores do not.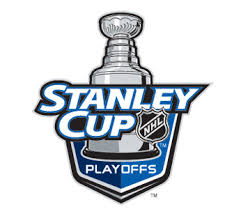 While the majority of Leafs fans wrote the team off in the summer, it wasn't until the New Year that the teams first true season of rebuilding began the inevitable grind into early year golf tournaments.
On a night where the real buzz was focused on mounting trade talk, the Leafs tied a NHL record for consecutive overtime games.  Vesa Toskala played an exceptional game in net, and the Leafs came alive in the third period to transform an otherwise dull game into an exciting back-and-forth goaltender's battle. After an almost full five minutes of riveting overtime play, Toronto eventually succumbed to an Oduya winner.