Nicklas Backstrom
Great to see such an active group of readers. Here are a couple of FanPosts for your Friday afternoon reading enjoyment with today's theme being youth, youth and more youth. Paul LeMay (B. Leaf) takes an in-depth look at the team's organizational prospect depth while Chuck Johnson compares Nazem Kadri's chances of making the NHL as a 2nd year player with those of previous high draft picks. [more…]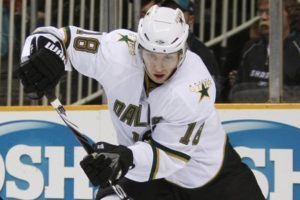 During his first full year at the helm in Toronto, you could make the case that Brian Burke was the league's most active general manager. There was the Kessel summer blockbuster with Boston and then the mega-deals on January 31st that brought in Phaneuf and Giguere. It's quite obvious that he's willing to expend assets to target any top notch premium young talent when it's made available. Both of those trades were opportunities: Kessel was a restricted free agent on a team with cap issues. Burke often spoke of inquiring on Phaneuf several times throughout the year until the "pressure points" of the cap and the struggles of the Flames pushed Sutter into making a bold move. This summer should be no different. Let's take a look at some of the young RFA's that might potentially attract Burke's interest.
Niklas Hagman, with 15 goals, sits 18 in goals scored this season, fellow european Alexei Ponikarovsky is a little further down, ranked 29th in NHL goal scoring with 12 on the year so far.
Phil Kessel and Matt Stajan both have more goals than Brad Richards, Nicklas Backstrom, Henrik Zetterberg, and Patrick Kane.
And while these stats are a welcome sight to most fans, many would agree that the secret to the Leafs success lies much deeper.  At least, much deeper down the depth chart. [more…]
Some different thoughts for the day, including some fantasy changes for Leafs players, another fantasy show appearance, and addressing the talk about Kadri staying in Toronto this season.
[more…]
By now, I'm sure many of you have seen ESPN's report of a significant offer by the Maple Leafs for Phil Kessel: two 1st round picks and a 2nd round pick. The general reflex reaction that we've been conditioned to by the Toronto media the last few seasons is to avoid moving 1st round selections by any means necessary. The thought of moving two such commodities is beyond horrifying. I've seen the name Taylor Hall used as the backbone of many an argument over the last few days, often associated with the "chance" of landing said player. If we're gonna turn this into a game of chance, let's at least get all the cards on the table. [more…]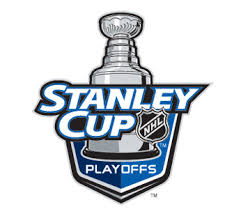 While the majority of Leafs fans wrote the team off in the summer, it wasn't until the New Year that the teams first true season of rebuilding began the inevitable grind into early year golf tournaments.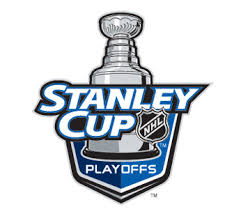 For a full team-by-team breakdown of all playoffs clubs, sure bets and sleeper picks for your playoff pools, visit the McKeen's Playoff Preview where the factors below have been outlined and pointed out in a team-by-team write up.
[more…]