Nikolai Antropov
With the Toronto Maple Leafs failing to garner at least a point against the Chicago Blackhawks last night after an admirable performance from goaltender Vesa Toskala, there was an issue with the Leafs' offensive squad that became increasingly visible in the dying minutes of the game.
Grit.
In the MLSE land of unreasonable expectations, even a superstar troupe like Burke and Wilson will not be afforded another record breaking season; at least not if said record is a fifth consecutive season of playoff free hockey. Subsequently Burke is going to be looking for a catalyst to the rebuilding project come summer and the most obvious route will arrive in early July, not a week earlier in Montreal.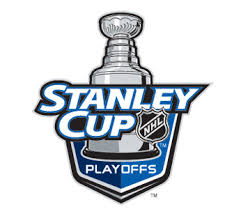 While the majority of Leafs fans wrote the team off in the summer, it wasn't until the New Year that the teams first true season of rebuilding began the inevitable grind into early year golf tournaments.
The reputable Eklund is reporting with an always reliable "e4" rating that the Maple Leafs are closing in on a deal with the Vancouver Canucks that will involve Nikolai Antropov heading west in exchange for a first round pick and a prospect. To no one's surprise, Brian Burke and Mike Gillis have been carrying out negotiations for some time now, primarily on the subjects of Antropov and Tomas Kaberle. A deal is not as imminent as Eklund's reporting, but there appears to be deal potential in Vancouver and potentially of the blockbuster variety.
While draft picks are high priority in any potential trade talks leading up to the March 4th deadline, Brian Burke is also said to be targeting a group of young but already established NHLers, according to a source.
*The following is an opinion piece regarding the players who, I think, are on their way out of Toronto by March 4th (not the off-season)*
The Leafs are in the midst of, yet again, a mediocre season. Unlike previous years, however, the Leafs have refrained from the up-and-down, "I BeLeaf in 8th place" facade that was commonly grouped with the Leafs during the past few years. Rather, the Leafs have been posting L's on the calendar regularly this season, "rewarding" their fans with disappointing efforts.
So the Leafs are interested in throwing their hat into the ring as netminding bad boy Ray Emery looks for a new home? Somebody should warn Brian Burke about Razor Ray's aversion to head gear following his altercation with Atlant Mytishchi's team trainer Roman Sokolov last month. Yes we've all had a good laugh on YouTube at the expense of hockey's self destructive answer to Britney Spears but hot of his hat phobia fisticuffs Emery has now walked out on the KHL's second best team for another far more disinteresting reason.
Brian Burke made his first two moves as Leafs GM – acquiring Brad May from the Anaheim Ducks in exchange for a conditional 6th round pick in 2010, and assigning Nikolai Kulemin to the Toronto Marlies. Minor moves, but perhaps Burke has finished analyzing his team and is ready to reshape the roster to his liking.
[more…]
Vesa Toskala has reclaimed his role as the Leafs' top player.
Similar to last season, Toskala got off to a slow start, struggling to provide his team with solid goaltending. Looking at how the defense has performed this season, consistent goaltending is a necessity.
With the announcement of Brian Burke as Leafs GM, the trades are inevitable.
*A little late posting this - my apologies. But RG's foresight was bang on...
Yes, yes it will.
The Belorussian native is struggling amidst his rookie season – still searching for a point on the score sheet – but it's not as if the speedy center isn't trying, in fact, he's displaying the work ethic head coach Ron Wilson is demanding.