Patrick Kane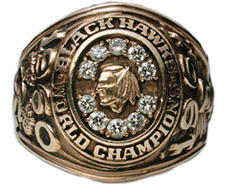 While many didn't predict the Blackhawks and Flyers to be in the Stanley Cup Finals, there are plenty of historical facts that may prove the hockey Gods have decided this would be the match-up for the Stanley Cup before the year even started.
As you are no doubt well aware, the NHL draft lottery will be held tonight in New York to determine the order of the 14 non-playoff teams heading into the June 25-26 draft in Los Angeles. You can catch coverage of the lottery at 8pm on TSN.
Update
And the winner is ... Edmonton. Â Leafs fans, prepare yourselves to endure "Kessel Trade" debates for the better part of the next decade.
About a month ago, we took a look at Phil Kessel's production, including the on-pace numbers for this season and (theoretically) projected 82-game statistics.
With 10 games left to go in the season, perhaps it's time we re-visit and update those predictions -- this time in the context of other "name" or "impact" players to see just where exactly Phil Kessel ranks, production-wise, among the league's elite.
Canadians vs. Americans. Patrick Kane vs. Jonathan Toews. Ryan Miller vs. Martin Brodeur. The battle of North America. A game that will have the highest [more…]
Niklas Hagman, with 15 goals, sits 18 in goals scored this season, fellow european Alexei Ponikarovsky is a little further down, ranked 29th in NHL goal scoring with 12 on the year so far.
Phil Kessel and Matt Stajan both have more goals than Brad Richards, Nicklas Backstrom, Henrik Zetterberg, and Patrick Kane.
And while these stats are a welcome sight to most fans, many would agree that the secret to the Leafs success lies much deeper.  At least, much deeper down the depth chart. [more…]
This will be the first and only time these two teams will meet this season. Their last tilt took place on November 22, 2008 in Toronto where Chicago won the game 5-4 in overtime.
Note: Be sure to check out Alex Tran's quick hits of the day!
[more…]
The Maple Leafs began on-ice workouts today at their new practice facility, the Mastercard Centre for Hockey Excellence.
I've been given credentials and was on site for the first day and will be attending all three days of on ice practice.
The following are a series of notes from Day 1 …
Rumours continue to swirl about the possibility of Brian Burke landing both Henrik Sedin and Daniel Sedin should the pair opt for unrestricted free agency this off-season. My take on the rumour? Don't do it, Burke!
Phew. Finally a chance to catch our breath after what was perhaps the best 2nd round of playoff hockey ever played. We were treated to three 7 game series, 9 overtime periods, and an epic showdown between the league's premier young rivals, Crosby and Ovechkin. Perhaps overshadowed by all the intensity and exciting finishes, is a fairly simple underlying theme: Youth.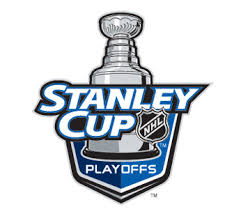 Western Conference:
San Jose Sharks (1) vs Anaheim Ducks (8)
Preseason odds: Sharks 10/1 Ducks 12/1
Last 10: Sharks 5-4-1, Ducks 7-2-1
Season Series: Sharks win 4-2-0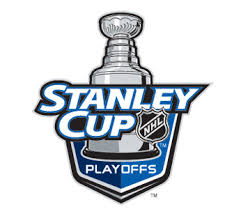 For a full team-by-team breakdown of all playoffs clubs, sure bets and sleeper picks for your playoff pools, visit the McKeen's Playoff Preview where the factors below have been outlined and pointed out in a team-by-team write up.
[more…]