perry
The Leafs head to the capital tonight to take on their bitter provincial rivals, the Ottawa Senators, for the third time in seven preseason games.
Tonight's game figures to be the last chance for players on the bubble, including highly-touted Nazem Kadri, to make a lasting impression. When asked about these players, head coach Ron Wilson was emphatic:
"When the puck drops on the first day, you better be ready to go. No tip-toeing around. No 'oh, the water's cold, I'll wait until it warms up a bit'. Nope, you're diving in and the guys who didn't, as [Leafs' GM Brian Burke] said, they're waiting by the bus stop. Well, they missed it, the bus already left. Now their job is running down the road hoping they can get on." (via)
With the pre-season set to end with a home-and-home against Detroit to open the month of October, the general sentiment is the Leafs will use a roster for those games comprised of the players who are expected be with the NHL club on opening night. For Nazem Kadri, John Mitchell, Jay Rosehill and Mike Zigomanis, tonight (or by a slim chance the first of the two Detroit games) may be their last shot.
Brian Burke stated this morning, "if these offers are all we get, he is staying put," in regards to the Tomas Kaberle trade watch. It has put many fans on their heels as they await a trade, but it should be known that this statement could be nothing more than a trade tactic.
The Toronto Star continues to shine a light on the Kaberle front. According to Brian Burke, he has "four concrete offers" on the table and seems to be rather confident he can land a first round pick. That said, the Toronto Sun suggest that of the six teams interested in Kaberle's services, the Ducks have expressed the strongest interest.
In 2005, the NHL was returning to work after a year long lockout, a bitter battle between players and owners over cost certainty. Â The entry draft in June of 2005 was really the beginning of a new era in hockey, and a new era for the Pittsburgh Penguins, who drafted Sidney Crosby first overall, a move that would change their fortunes forever.
Drafted second that year was Bobby Ryan. Â A big bodied power forward with tremendous skill, I had the chance to watch Ryan in person blaze up and down the ice for the Owen Sound Attack. Â One look at Ryan moving swiftly between checkers, puck on a string as he bobbed and weaved his way into a prime scoring area, and it was clear.
This dude was one heck of a consolation prize.
And the GM who was afforded that consolation prize, as you are all aware, was one Brian Burke. [more…]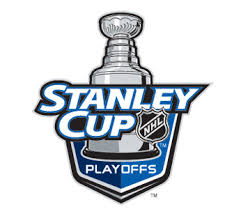 Western Conference:
San Jose Sharks (1) vs Anaheim Ducks (8)
Preseason odds: Sharks 10/1 Ducks 12/1
Last 10: Sharks 5-4-1, Ducks 7-2-1
Season Series: Sharks win 4-2-0