Person Travel
The Tomas Kaberle trade watch is now in effect with only 36 hours to go until this situation concludes. The rumor mill is running rampant with some high profile names and some future fan favorites, but let's dive into who is being mentioned as possible blue and white sweater bearers.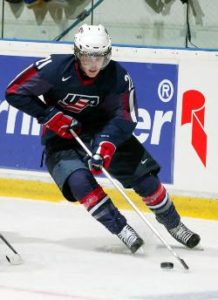 Just a month ago, the Chicago Blackhawks were the envy of the National Hockey League. Â Having finished off the Philadelphia Flyers in six games courtesy of a Patrick Kane overtime goal, the Hawks had climbed to the top of the mountain, and had risen out of what could once have been considered obscurity years earlier, to build a winning team, and break the Stanley Cup drought that loomed over the franchise for so long.
And while many general managers stood in jealousy and envy of Stan Bowman and his management team for the feat they had just accomplished, not one GM was going to envying Bowman in the days following.
For the Chicago Blackhawks, winning the Stanley Cup came at a price, and it was rather large.
Since they won the Stanley Cup, the Blackhawks have made many moves, tearing down their roster that brought them their once elusive championship. Â Fan favourites were shipped out in favour of draft picks and younger players, on cheaper contracts.
One of those trades involved Kris Versteeg, a trade Brian Burke was all too happy to accommodate.
Okay, so my math may be a little off. Â It's Canada Day weekend, there shouldn't be any arithmetic. Â Unless, of course, you are an NHL general manager, than you better hope you have your math hat on. Â A quick note to say I hope our fellow Canadian readers, as well as our loyal readers situated the south had an enjoyable holiday weekend.
Now, let's divulge into what has so far been a somewhat reserved free agency period, One timer style.
--The big news coming out of free agency this hour is this report out of the L.A. Times that indicate the Los Angeles Kings are quite far apart on signing Ilya Kovalchuk. While they may not be out of the running entirely, Helene Elliott suggests the prospects are quite dim. Â So where does Kovalchuk go? Â The Islanders reportedly seem to be the only team willing to offer him the term he is looking for (rumoured to be 10 million for at least 10 years) but are there other suitors? Â What about New Jersey? Â Toronto? Â One would think that although Burke would love to pull off the major move of free agency, the reasons Kings GM Dean Lombardi is balking about bringing in Kovy (term) is likely the same reasons Burkie has reservations. [more…]
The two greatest military tacticians of the past 5000 years – Sun Tzu and Sgt. Slaughter – both spoke on the value of knowing the strengths and weaknesses of your enemies in the field.  To effectively assess the situational realities of the Toronto Maple Leafs it pays to look at the status of their direct competition within the Northeast division.  Playing 24 games against teams from their own division, pride, points and position are all on the line.  While by no means comprehensive (as yet), take a gander at the past 3 weeks of moves.
The Canadians, Senators, Bruins and Sabres all earned playoff positions last season.  A successful, playoff calibre Leafs squad must commit themselves to dominating these frequent opponents as more than a quarter of the season will be played against them. [more…]
Flyers officially kick off July 1st festivities by acquiring Andrej Mezaros from the Lightning in exchange for a 2nd round pick. Rumors of Boston centre Marc Savard potentially heading out west to Calgary as well.
As for the Maple Leafs, they will have $10.5 million in cap space to play with today, though that figure does not include the possible removal of Kaberle's $4.25 million via trade or Finger's $3.5 million as a potential waiver candidate.
The Leafs have been linked to defenseman Dan Hamhuis, forwards Raffi Torres and Colby Armstrong, and will also kick the tires on sniper Ilya Kovalchuk. Darren Dreger believes the club will look at adding a 3rd line forward along with a defenseman to "stockpile for later deals". Stay tuned to this blog for updates on signings throughout the day. [more…]
It may seem uncharacteristic of  Brian Burke, historically a headline maker at the Entry Draft, to sit essentially idle on the hockey world's biggest stage. Important to remember is that the big man can be patient when he needs to be. The Anaheim and Calgary deals of last February, when Burke waited until certain pressure points reached a head, were both examples of Burke's willingness to sit back until the time was right to pull the trigger - despite all the temptations to hit the panic button as his team sat in the Eastern Conference basement with no first round pick to look forward to.
We've partnered up with Pension Plan Puppets to bring to you a Player Review series, where we will be evaluating and grading the 2009-10 season for every Leaf who featured in a significant number of games for the Blue and White last season, with an eye towards 2010-11. Today we feature Colton Orr, profiled by Alec Brownscombe:
Acquired via free agency on a 4-year, $4 million contract last July 1, Colton Orr arrived in Toronto to operate as the club's resident heavyweight, a position left unoccupied since fan favourite Wade Belak was shipped to Florida in February, 2008.
What the Leafs were said to be getting in Orr was not only a player with a winning track record as a pugilist (he was voted as either winning or tying 15 of his 18 fights in 2008-09 according to hockeyfights.com), but also a player capable of skating a regular fourth line shift due to his forechecking energy, passable on-the-puck abilities, and defensive diligence.
We've partnered up with Pension Plan Puppets to bring to you a Player Review series, where we will be evaluating and grading the 2009-10 season for every Leaf who featured in a significant number of games for the Blue and White last season, with an eye towards 2010-11. Today we feature Jean-Sebastien Giguere, profiled by PPP Guest Justin Goldman.
"The Summary: Jean-Sebastien Giguere's arrival in Toronto represented a lot of things. First and foremost, it represented the moment when, after 100+ days of atrocious goaltending, Brian Burke was finally able to change the Leafs' fortunes. It represented the first time since the lockout that the Leafs' defencemen and forwards could be confident that on any given night they were playing in front of an NHL calibre goalie. And it also showed the extent to which Brian Burke was working to put the support network in place to maximize Jonas Gustavsson's potential. So how do you evaluate a goalie? Well, you ask an expert to offer his thoughts.
We've partnered up with Pension Plan Puppets to bring to you a Player Review series, where we will be evaluating and grading the 2009-10 season for every Leaf who featured in a significant number of games for the Blue and White last season, with an eye towards 2010-11. Today we feature Garnet Exelby, profiled by Alex Tran.
The Summary: Exelby came to Toronto from Atlanta as part of the Pavel Kubina trade last summer, when Brian Burke needed to clear cap space for the free agency season. Essentially viewed as a salary dump with one year left on his contract, Exelby was given a shot to show Leafs' management that he could contribute to the team as a useful third pairing defender. But when you're ranked 6th on the defensive depth chart for the 2nd worst defensive team in the NHL, you can imagine expectations were already pretty low.
In 2005, the NHL was returning to work after a year long lockout, a bitter battle between players and owners over cost certainty. Â The entry draft in June of 2005 was really the beginning of a new era in hockey, and a new era for the Pittsburgh Penguins, who drafted Sidney Crosby first overall, a move that would change their fortunes forever.
Drafted second that year was Bobby Ryan. Â A big bodied power forward with tremendous skill, I had the chance to watch Ryan in person blaze up and down the ice for the Owen Sound Attack. Â One look at Ryan moving swiftly between checkers, puck on a string as he bobbed and weaved his way into a prime scoring area, and it was clear.
This dude was one heck of a consolation prize.
And the GM who was afforded that consolation prize, as you are all aware, was one Brian Burke. [more…]
Whitby born, Ryan Hamilton has signed a 1-year, 2-way deal worth $500k (at NHL level) with the Toronto Maple Leafs. Hamilton, who came to the Leafs organization in a trade with the NHL Wild (AHL Aeros) during the 08/09 season, was scheduled to test the free agent market if unable to resign with Toronto.
Though he finished the season leading the team in goals and among the top-five in assists, Hamilton's contribution to the Toronto AHL club is far deeper than what can be recorded on score card. [more…]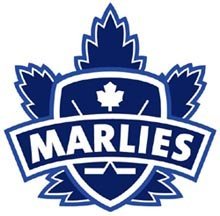 Yesterday was a big day in Leafs Nation. Â And I think I speak for all fans when I say it's about time. Â While two teams are currently battling for the opportunity to lift Lord Stanley's Cup, the Toronto Maple Leafs have been forced to sit on the sidelines and watch, bide their time with the other half of the league who wasn't fortunate enough to make into the NHL's playoffs.
And while they have kept themselves busy, and Brian Burke has shown a penchant for rarely letting his team slip into the background, a lot of hype has been leading toward this time of year.
Even without a first-or second-round draft pick, the Toronto Maple Leafs are still making plenty of waves, and it appears Burke is fit to make an impression at the draft, whether he is selecting or not.
Which, although he would never admit it, would be the perfect way to steal the spotlight back from the doom and gloom position of Boston using the Leafs pick to select a potential franchise cornerstone.
Tomas Kaberle, long been rumoured to be on his way out of Toronto, may be inching closer and closer with each passing day. Â As the calendar flipped to June yesterday, and now with the entry draft and free agency now firmly in sight on the horizon, it appears Kaberle's time with the Toronto Maple Leafs is now being measured in days. [more…]