Pittsburgh
In the final part of his 12 Burning Questions series, Derek Harmsworth takes a look at the Maple Leafs chances of getting back to postseason hockey this year.
May 4th, 2004.
Both teams, tired and weary from what had already been a long, arduous road, a journey that had left both teams battered and bruised. Â The teams went back and forth, showing tremendous heart and determination, showing what it takes to win hockey games at this time of year.
Up the ice they went, rewarded with a good scoring chance, but stopped by a goaltender who was up to the task. Â Then down the ice the other way, another good chance, this time for the other team. Â The goalie in this net, equally up to the task of making the save and preserving life, for at least another moment.
Quickly, and in a whirlwind of emotion, it was over. [more…]
In part ten of his 12 burning questions series, Derek Harmsworth takes a look at the importance of a good early start, and if the Leafs can avoid another disastrous start.
There really isn't any other way to put it. Â No matter how you slice it, no matter how you try to spin it, or how you try to put a sugar coating on it, the cold hard fact still shines through.
The Toronto Maple Leafs were not a very good team last year.
Although their stats, and their general play, improved dramatically following the late January trades that saw them overturn nearly half their lineup, the fact remains that the 2009-2010 edition of the Maple Leafs fought inconsistency, as well as young inexperience that had them struggling most of the year.
But it could be argued that never were they worse, than in the first month of the season. [more…]
In part six of his 12 burning questions series, Derek Harmsworth takes a look at Leafs sniper Phil Kessel, and whether he can hit the 40 goal plateau.
While January 31st 2010 will go down as a day Leafs fans will never forget as the Leafs acquired Dion Phaneuf, Keith Aulie, Fredrik Sjostrom, and J.S. Giguere in the span of about two hours, the date of September 18th, 2009 will also be remembered, yet highly debated, and much scrutinized.
It was on that day in September, following a preseason game against the Pittsburgh Penguins, that Maple Leafs GM Brian Burke got his man. Â After lots of rumours throughout the year, including one that involved Tomas Kaberle going the other way, Burke signed off on a deal with the Boston Bruins that landed him American born sniper Phil Kessel. [more…]
In part five of his 12 burning questions series, Derek Harmsworth takes a look at Toronto young guns, and whether or not they can continue their consistent contributions.
A team's fortunes can be decided on the shoulders of their young players, be it their rookies or their sophomores. Â There are plenty of examples of young players who can help their club catch lightning in the bottle, and help them surpass the expectations set earlier in the offseason by the majority of pundits.
Of course for every example of that, there are also counter examples of teams who perhaps relied too heavily on rookies, or second year players, to help pace the offense, only to have things not go according to plans. [more…]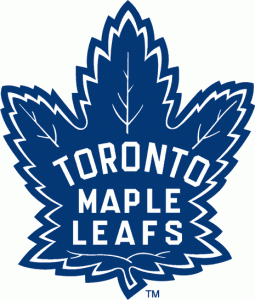 The Toronto Maple Leafs 2010 rookie tournament is coming to London, Ontario and Maple Leafs Hot Stove is pleased to announce that we will have exclusive, unprecedented coverage of the event!
Just confirmed earlier tonight, I will be in attendance at the John Labatt Centre for the duration of the tournament, providing up to date news from the rookie tournament for the Toronto Maple Leafs, as well as the other competing teams (Pittsburgh, Ottawa, and Chicago.)
As part of our exclusive coverage, I am pleased to announce that we will have game day previews, game day recaps, live blogs, live tweeting, as well as exclusive interviews with some of the Leafs biggest rookies and prospects. [more…]
Toronto Maple Leafs General Manager, Brian Burke should have uttered one phrase to explain the situation, one simple little phrase to envelope the reasoning for the Phil Kessel trade;
"Our picks in our vision of where we ended up are overvalued in accordance to the available crop of prospects."
But in Toronto, to admit that in what's deemed as a 'rebuild' would have been a PR disaster.
Despite popular opinion, he wasn't wrong.
The world is no longer flat, it's round .. like a full-cirle
A former Leaf is about to sign with Los Angeles, as Alexei Ponikarovsky has agreed to join the Kings (although a deal has not yet been signed).  This ends some speculation that "Poni" would have to take his games overseas, as this summers UFA market has seen a lot of viable NHL players still without a job.  Ponikarovsky was shipped to the Penguins by Toronto at this year's trade deadline, bringing back Luca Caputi in what was a very fair exchange of players.  However, Pittsburgh was expecting the Ukrainian to contribute at the level that saw him pour out 61 points for the Leafs in 2008-2009.  With a disappointing 9 points down the stretch for the recent champs and an awful showing in the playoffs, teams weren't exactly lining up to sign the 30-year old.
Maybe it was indicative of how fragile the Leafs psyche had become after relinquishing such an unexpectedly high draft pick to the Bruins, or maybe it was just a reaction to the mid-summer boredom brought upon as the Kovalchuk saga stop-gaped the NHL trade wires, but the recent trade rumours surrounding Luke Schenn suggests a seismic shift has taken place in Leafs Nation with regards to the future and how to obtain long sought after success.
One that seems to have embraced a cap defiant means of rebuilding in an age of tank-to-win.
A pair of MLHS readers have kindly submitted FanPosts for your reading enjoyment. Logan Macneil makes the case for converting Tomas Kaberle into a top six forward while Steve Hitchins previews some of the highly anticipated fisticuffs match-ups for the upcoming season. A big pat on the back for both these gentlemen for taking the time.
When Brian Burke added Mike Komisarek and Francois Beauchemin to an established Leafs cast of Luke Schenn, Tomas Kaberle, Ian White and Jeff Finger it looked to all that the Toronto GM had built himself an enviable problem. A premium blueline, arguably one of the finest in the Eastern Conference, that also came with a premium price tag.
Of course, what began an enviable problem on paper quickly devolved into an actual problem when the new additions failed to mesh into a cohesive unit with defensive and special team frailties more apparent than those of an comparatively budget offense.
Flyers officially kick off July 1st festivities by acquiring Andrej Mezaros from the Lightning in exchange for a 2nd round pick. Rumors of Boston centre Marc Savard potentially heading out west to Calgary as well.
As for the Maple Leafs, they will have $10.5 million in cap space to play with today, though that figure does not include the possible removal of Kaberle's $4.25 million via trade or Finger's $3.5 million as a potential waiver candidate.
The Leafs have been linked to defenseman Dan Hamhuis, forwards Raffi Torres and Colby Armstrong, and will also kick the tires on sniper Ilya Kovalchuk. Darren Dreger believes the club will look at adding a 3rd line forward along with a defenseman to "stockpile for later deals". Stay tuned to this blog for updates on signings throughout the day. [more…]
The Leafs will start and end with Montreal as to be expected. The schedule includes nine back-to-backs, an increase over the seven they played last season. The Leafs will head northwest March 22-24 to play Minnesota and Colorado after hosting them last season. The most taxing travel appears to be a four game stretch from January 7 - 13 when the Buds will make stops in Atlanta, Los Angeles, San Jose and Phoenix. The Leafs will also conduct a potentially critical division tour from February 12 - 19 when they face off consecutively with each Northeast rival. From December 14-18, the Blue and White will go on a Western Canada road trip where they can visit Taylor Hall, Matt Stajan and Kyle Wellwood. The full sched after the jump:
[more…]