Product Issues
We've partnered up with Pension Plan Puppets to bring to you a Player Review series, where we will be evaluating and grading the 2009-10 season for every Leaf who featured in a significant number of games for the Blue and White last season, with an eye towards 2010-11. Next up we feature Nazem Kadri, profiled by Chemmy:
"The Summary: This is the kid we wanted. Nazem Kadri is a talented prospect with slick hands and a flair for dramatic moves that have completely embarassed defenders in the OHL.
He played one game in the NHL this year as an emergency recall against the San Jose Sharks where he was a minus one and didn't record a shot on net. Kadri represents our hopes as Leafs fans but it's important to temper your expectations: Kadri isn't the next Crosby and has a lot of work to do as a player and an athlete before he's ready to be our first line center.
Viktor Stalberg has been recalled by the Toronto Maple Leafs today. Stalberg is the leading scorer for the Marlies, with 8 goals and 13 assists [more…]
By Gus Katsaros
The Leafs aren't as bad as a four win first quarter. They were a playoff bubble team prior to the season, and the postseason wasn't necessarily the goal, as was becoming competitive enough to stay in the run. They aren't a bottom five NHL club, and unlikely to finish in a lottery position.
This season continues the transition like last season into shaping Toronto into a respectable organization, from management, down. That hasn't changed with the off season moves, aside from some specific performances.
'Spirit is Everything' is a fitting slogan .. because winning this season, means nothing.
[more…]
Celebrating a decade of squandered potential and faded dreams, the draft of 1999 turned out shallower than an infant's paddling pool, yet despite being regarded as an acrimonious footnote in league history the draft of '99 also served as an unlikely backdrop to one of the most meticulously engineered pre-draft coups ever.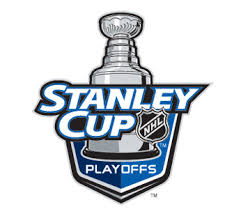 For a full team-by-team breakdown of all playoffs clubs, sure bets and sleeper picks for your playoff pools, visit the McKeen's Playoff Preview where the factors below have been outlined and pointed out in a team-by-team write up.
[more…]
It looks as though Phil Oreskovic will make his NHL debut tomorrow night vs. Ottawa as the Leafs attempt to cope with an injury-riddled blue-line. Anton Stralman will also feature with Tomas Kaberle, Mike Van Ryn, Jonas Frogren and waiver pick-up Erik Reitz all sidelined. Reitz and Kaberle should be back in action within a week whereas Van Ryn's season may well be over after he sustained a wince-inducing knee injury last night against the Oilers. Just when we thought we were done with one freakishly injury prone defenseman, it looks like VR will be eliciting the frustration of Carlo Colaiacovo's tenure as a very skilled defenseman who simply cannot stay off the shelf. The timeline on Frogren isn't yet known, but Wilson suggested after last night's loss that "he will be a while" recovering from his lower body injury.
Check out Garrett Bauman's "Getting To Know You" profile of Phil Oreskovic here.
[more…]
Jiri Tlusty will return to the Leafs' line-up for Thursday night's game against Buffalo to fill the void left by an injured Jeremy Williams. The timeline on Williams' shoulder injury isn't yet known. Meanwhile, Luke Schenn has returned to full contact practising and appears to be less than a week away from returning to action. [more…]
During Saturday night's home game against the Canadiens, Mike Van Ryn went back in his own end to play the puck, and was subsequently hit from behind by Kostopoulous squarely on the numbers, sending Mike face first into the boards. The impact was tremendous and right away you could tell that it was serious as Van Ryn collapsed immediately in a heap, holding his face with blood spilling onto the ice. The hit occurred at 7:03 into the first period, and Kostopoulos received a 5 minute boarding major and a game misconduct. [more…]