Roberto Luongo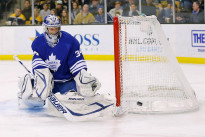 'Tis the season for Leafs trade rumours.
Now, I'm not about to dig up every rumour out there on the internet and go through it, but I do want to provide some thoughts on the team, the direction of the organization, and what's out there before the Leafs do (or don't) make any moves. [more…]
Yesterday, in his summary of the recapture penalty of the new CBA as it pertained to Roberto Luongo, the Vancouver Canucks and potentially the Toronto Maple Leafs, Pierre Lebrun figured out the cap penalty the Leafs would sustain if Brian Burke were to acquire Roberto Luongo before this season and he were to go on to retire at age 40. That can be seen as the foreseeable point of retirement for Luongo as after the 2018-19 season, when Luongo will be 40, his salary will have already dropped from $6,714,000 in 2017-18 to $3,382,000 in 2018-19, and will then stand to drop to just $1,618,000 in 2019-20.
However, that retirement plan is by no means a guarantee, as Luongo's play could slip, his health could deteriorate (if he's placed on LTIR, Elliotte Friedman is already speculating on a possible loophole here) or ideally he could win a Cup with the Leafs and opt for early retirement. The $3,382,000 season was probably projected as a "maybe" year, for instance. After the jump, I have put together a breakdown on the cap penalty the Leafs or another acquiring team would sustain depending on when Luongo hangs up the skates. [more…]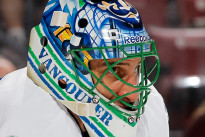 This just in tonight from Pierre Lebrun of ESPN, describing the cap benefit recapture component of the new CBA on existing deals over 6 years. [more…]
I used up all my lockout glee in yesterday's post (feel free to read it here) so here's a collection of links around the interwebs covering the one on and only topic that matters today, the return of the NHL. [more…]
A Quick and Dirty Look at the new CBA and How It Affects the Leafs (All that Matters)
What World Juniors? The Marlies played, who cares? We've got NHL hockey back!
Right or wrong, that's the attitude that is prevalent again, and while I enjoyed going to WHL games, getting up at 2am to watch prospects, and streaming Marlies games online, I am thrilled that we'll get see the game played at its highest level this winter.
The coming weekend and half will likely see a whole summer's worth of previews, speculation, and training camp analysis crammed in to it (personally I can't wait to see the schedule, and plan a trip to Toronto), but I'll get us started off with what we can expect for the Leafs out of the new CBA in the short and long term. [more…]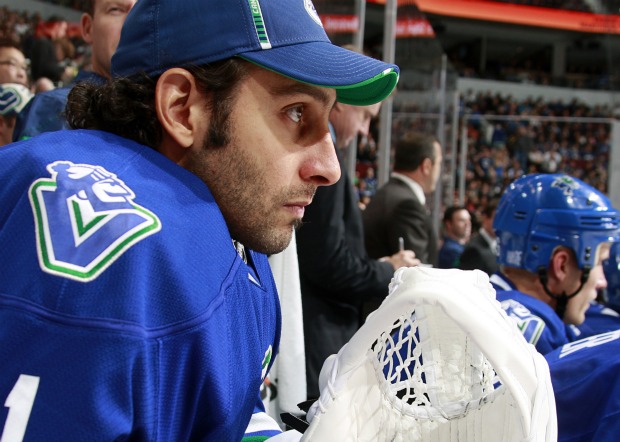 During TSN's regular "Insider Trading" segment last night, McKenzie, LeBrun and Dreger each had an opportunity to drop some information on us regarding Roberto Luongo and the Leafs. McKenzie also had a chance to clear the bogus rumors of Brian Burke being fired in the next little while, and not surprisingly, the site that started the rumor took it down immediately afterward. Anything to get page hits for a couple days I suppose.
It's no secret that teams have begun kicking tires on Luongo, and two of the most noted on Insider Trading were the Panthers and the Leafs. Florida was a name many threw out there when the Luongo rumors first started, but that quickly turned into just the Leafs and Tampa Bay due to their insane need for goaltending.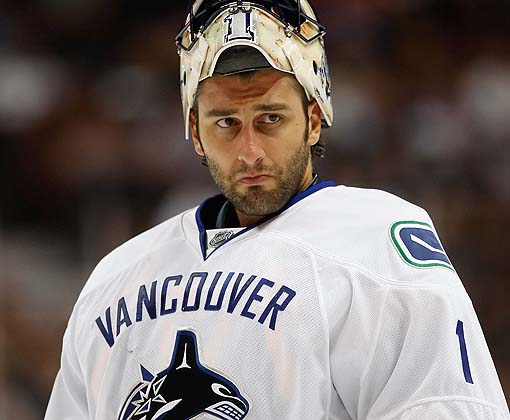 It's a slow NHL news Wednesday when we dedicate a second consecutive mashup to discussing the Canucks' star for sale franchise goaltender available goaltender.
You can at least partly thank James Duthie's epic tweet from late Wednesday night: "Sources say Roberto Luongo will submit a short list of teams he'd waive his no-trade to go to next week. Toronto will be on it."
That will surely quiet the discussion.
I'm not going to debate the merits of the player, the drawbacks of the contract, or the likelihood of Luongo's possible destinations - that's all been done, even by our own Ryan Fancey, who debated himself thoroughly on the topic yesterday and reached pretty much the same conclusion I do: "I can't pick a side. I just want the Leafs to get him and their goaltending to not be hilarious next season." Amen, friend.
I'll go a different route. Let's talk about no-trade-clauses. (Links after the jump). [more…]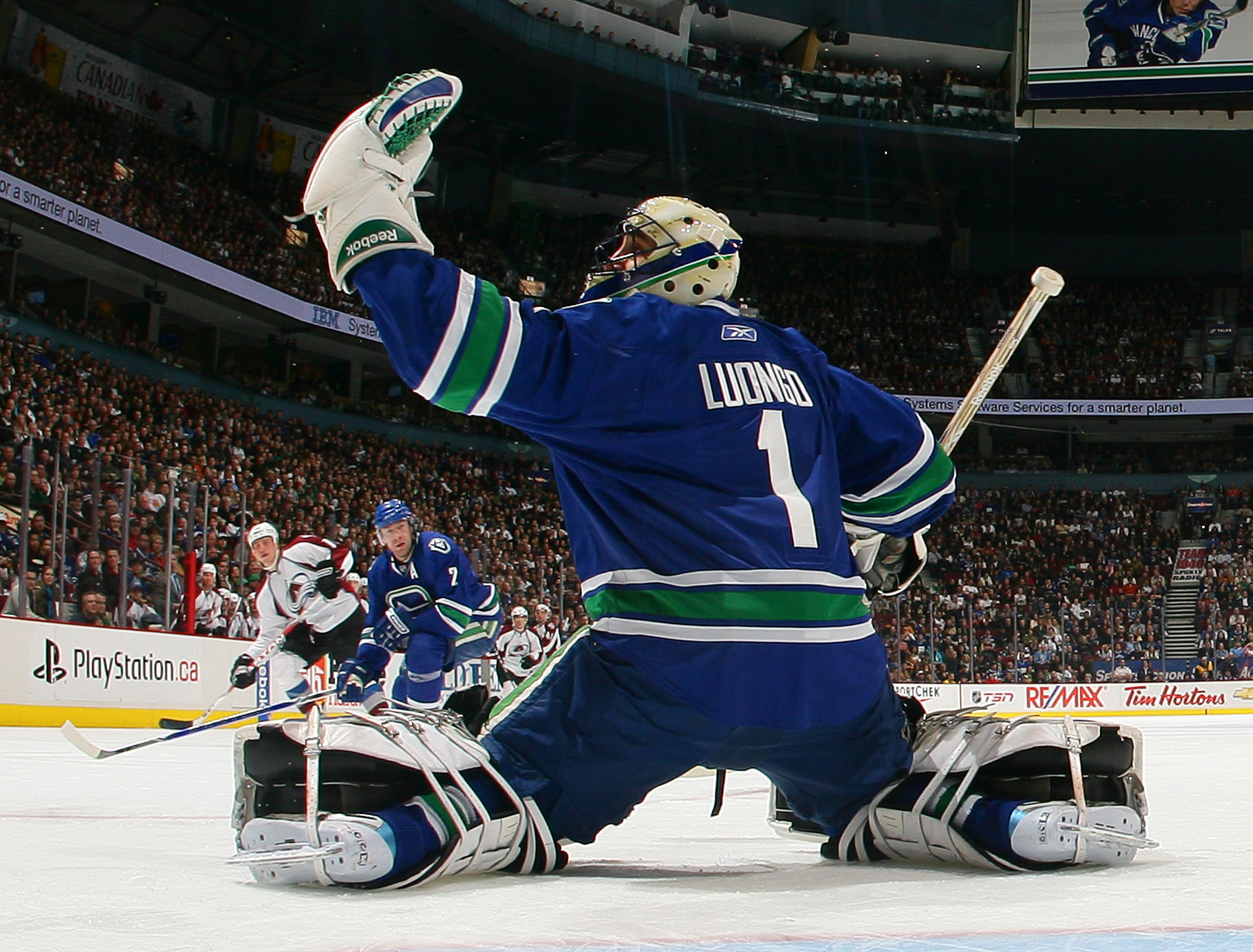 TSN is reporting that Roberto Luongo will be submitting a list of teams he will be willing to be traded to next week and that [more…]
Amid all the speculation surrounding Roberto Luongo that's starting to snowball, and will continue to do so in the coming weeks, it seems as though one of the most overlooked parts of it all is the fact that he will have to waive his no-trade clause to where he wants to go.
Luongo stirred up the hockey world quite a bit yesterday by announcing that he would indeed allow the Canucks to trade him if that's what their plan is. But he's under no pressure to take a less-than-good situation at this point, and to think he'll just go anywhere to help the Canucks out is false.
The Roberto Luongo speculation found another gear yesterday with the revelation from the 33-year-old himself that he would accept a request to waive his no trade clause. The big questions that surround any possible move to Toronto remain whether or not Brian Burke would trade for a contract he wouldn't sign himself  (backsliding and by his definition cap circumventing), and whether or not Luongo sees Toronto as a desirable destination. With Schneider in need of a new deal, Luongo will surely be actively shopped, and the market can't be huge considering it's narrowed by two parameters: 1) not every team is in search for a goaltender, certainly not one with Luongo's price tag, and 2) the fact that Luongo controls his own destiny. Should the Leafs be a desirable destination of Luongo's, the price shouldn't be unreasonably steep considering those various factors.
I've talked about this before, but Luongo is made a much more attractive option for the Leafs if Burke believes an amnesty provision is a likely addition within the new CBA. An amnesty provision similar to the NBA's that is, which allows the purging of one contract from the cap at any point during the duration of the 10-year CBA. You could certainly argue that, given the lack of options, Luongo should be a target regardless.
Links after the jump. [more…]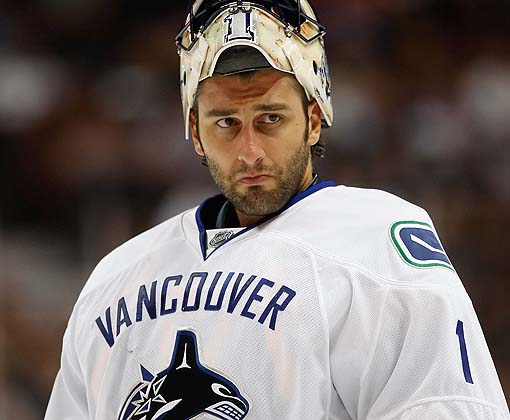 With Cory Schneider starting his second straight game in goal for the Vancouver Canucks last night, and winning, there are some in the Vancouver media who are saying Roberto Luongo may have played his last game as a Canuck. They also suggest  that the Leafs, of all teams, should take a run at him.
Connecting the dots, it's easy to see a fit. Toronto is in desperate need for a veteran, bona fide #1 goalie and there aren't many that are available that meet the criteria. Luongo has impeccable pedigree and a lot of hardware—save for a Stanley Cup—which makes him even more attractive than the current crop of available goalies. Cory Schneider has performed very well for the Canucks and in spite of all odds managed to wrestle the #1 position from Luongo. With Schneider's contract expiring, the Canucks find themselves at a cross roads when it comes to the goaltending situation, and in light of recent events it could well be Luongo, not Schneider, Mike Gillis opts to move.
There are a few things that stand in the way of that: #1. Cap hit (5.33 million, in itself, not too bad). #2. Length of term (10 more seasons). #3. Value of (young) talent going back the other way. #4. The fact that Luongo's contract, with his salary dipping to $1 million for the 2020-21 and 2021-22 seasons which the 33-year-old will never play, is clearly a cap-circumventing deal by Burke's own rules, insofar as he spoke out against them and suggested he wouldn't ever sign one. The key question here being "would he trade for one?" [more…]
Now that the NHL has won the arbitration award based on "salary cap circumvention" with the Kovalchuk situation, they are ready to tackle the rest of the league. A year (and perhaps in a few occasions more than a year) ago, specific contracts were approved by the league and now the league has decided to reevaluate those contracts to determine if they too circumvent the salary cap.