Roberto Luongo
After a seemingly endless week of postulating, panicking, and debating with the fervent passion that only hockey-starved Leafs fans can display, it is finally gameday.  While the prevalent hope amongst Toronto followers is that the winless streak gets broken tonight, there is a veritable maelstrom of other stories convoluting that one simple wish.
Make sure to catch Daniel's Rangers/Leafs preview.
I'll be attending my second Marlies game of the season today at Ricoh Coliseum at 3:00 PM. They try to avenge a loss last night to divisional rivals, Rochester Americans in the second half of a home-and-home.
Watching games, got me to thinking about perspective.
EDIT: Brad has a great take on this situation as well!
[more…]
Time to shake off the lingering effects of a rough Saturday night, by taking a peek at some of the stories headlining today's Leaf news. A peek at Wilson's coaching cheatsheet, a case for the Monster to start on Tuesday night, random notes from the games, and some quick prospect updates for Kadri, Blacker and Stefanovich. [more…]
By now, I'm sure many of you have seen ESPN's report of a significant offer by the Maple Leafs for Phil Kessel: two 1st round picks and a 2nd round pick. The general reflex reaction that we've been conditioned to by the Toronto media the last few seasons is to avoid moving 1st round selections by any means necessary. The thought of moving two such commodities is beyond horrifying. I've seen the name Taylor Hall used as the backbone of many an argument over the last few days, often associated with the "chance" of landing said player. If we're gonna turn this into a game of chance, let's at least get all the cards on the table. [more…]
Years ago, we were all stunned when Islander GM Garth Snow handed goaltender Rick DiPietro an astounding 15 year contract back in 2005. Fast forward to present day, and this recent fad of handing out double digit term into a player's forties is very quickly starting to get out of hand. Detroit GM Ken Holland gives out 12 and 11 year contracts to Zetterberg and Franzen respectively, Chicago joins the party with a 12 year contract for Hossa (which is now being investigated by the league), and Philly decides it would like to ink Pronger through age 42. Last but not least, news broke earlier today of a shiny new 12 year extension for 30 year old goaltender Roberto Luongo. Well enough is enough. [more…]
Rumours continue to swirl about the possibility of Brian Burke landing both Henrik Sedin and Daniel Sedin should the pair opt for unrestricted free agency this off-season. My take on the rumour? Don't do it, Burke!
Part 3: 20 Years of Maple Misery
From Gord Stellick to Cliff Fletcher Version 2.0
It's been over 40 years since the Leafs won the cup and while others make fun of the fans for continuing to cheer, here is an overview of why you shouldn't make fun, but feel bad for them…
[more…]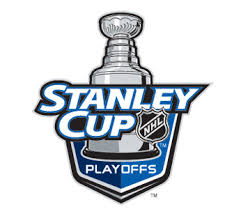 Western Conference:
San Jose Sharks (1) vs Anaheim Ducks (8)
Preseason odds: Sharks 10/1 Ducks 12/1
Last 10: Sharks 5-4-1, Ducks 7-2-1
Season Series: Sharks win 4-2-0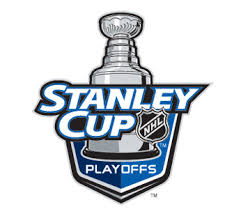 For a full team-by-team breakdown of all playoffs clubs, sure bets and sleeper picks for your playoff pools, visit the McKeen's Playoff Preview where the factors below have been outlined and pointed out in a team-by-team write up.
[more…]
Firstly, an interesting item of news - the Vancouver Canucks have acquired goaltender Jason LeBarbera from the LA Kings in exchange for a 7th round pick. Update: Hat-tip to Sarah, who points out that Curtis Sanford has been placed on the IR alongside Roberto Luongo, necessitating the deal for another 'tender.
ESPN's Pierre LeBrun is reporting that Brian Burke has been kicking the tires on a more adequate back-up for Vesa Toskala than Leafs' current incumbent, the antiquated Curtis Joseph. What was initially tabbed as win-win move has proved to be a misstep engendered by nostalgia. The mandate wasn't overly demanding for Joseph as the logic was that Vesa Toskala, coming off an impressive first year as a full-fledged starter, would only require relief for 15 games on the season. This hasn't worked out for two reasons - Curtis Joseph has not proven adequate enough to play at a passable level for 15 games on the season (4.12 GAA, 0.843 SV%) and Toskala hasn't by any stretch of the imagination been the unquestioned starter he was last season. [more…]
Mats - firstly, you've made me look like a total sap having torn my heart out when staunchly defending your decision last March. Personally, that makes me more than a little bit pissed off (but I understand, I'll explain later).
[more…]