San Jose
According to Larry Brooks of the New York Post, it seems that Islander GM Garth Snow has turned on the tables on Brian Burke. Apparently, "the Islanders would be willing to deal, all right . . . willing to deal for Toronto's seventh-overall selection, that is." Quite the interesting twist.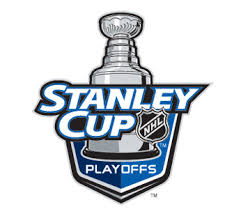 Western Conference:
San Jose Sharks (1) vs Anaheim Ducks (8)
Preseason odds: Sharks 10/1 Ducks 12/1
Last 10: Sharks 5-4-1, Ducks 7-2-1
Season Series: Sharks win 4-2-0
Normally, you would figure that game # 82 on a team's docket, in a season where that team has been eliminated from playoff contention, would be rather meaningless. Â  Normally, you would expect it to be nothing more than perhaps an opportunity to give young players a bit of NHL experience before hitting the greens.
But when is normal ever the norm in Toronto? Â  Somehow, tonight's season-closing game is still meaningful to the final outcome of the Leafs' season ... as are the final games for the LA Kings and the Phoenix Coyotes, which will be played late this afternoon and tonight.
A message to those disappointed in yesterday's anti-climactic outcome:
Stop expecting the big deals (except Kaberle, see below). Watch the small things in the context of the big picture. Yesterday may not have been ideal, but it symbolically stamped the new regime in Toronto as legit. No more stop gap solutions.
[more…]
With all the focus on the trade deadline the past few weeks, some minor moves by the Toronto Maple Leafs organization -- namely with the AHL Marlies -- have gone relatively unnoticed.
Mark Bell is no longer a Leaf, Boyd Devereaux is back in the NHL, and Bates Battaglia remains with the Marlies.
As the trade deadline looms ever closer, the Ottawa Senators have just completed the second major trade in the last few days, by sending San Jose's 2009 1st round pick acquired from Tampa in the Andrej Mezaros trade along with center Dean McAmmond to the New York Islanders in exchange for center Mike Comrie and defenseman Chris Campoli. [more…]
I know, you're worried about value for Vesa Toskala and Tomas Kaberle. Well, don't. Their recent performance(s) are killing their market value, right?
No. Market forces and low-ball offers may hinder dealing them now, but as the trade deadline approaches, true value is more likely for the Buds. And that's good, because both players are underperforming.
Being in full evaluation/negotiation mode in fantasy leagues, posturing for position and propping up a sagging roster, it got me to thinking about reality-based trade evaluation, and how appraisals are distorted by current production .. or lack thereof.
Trade talks are heating up, in the NHL rumour mills, and online forums.  To that end, I've compiled a list of notable free-agents to be, both UFA and RFA, across the league, who may be subject to trade.
Wilson had some choice words for the media after last night's brutal loss that made Phoenix, one of the league's lowest scoring teams, look like an offensive juggernaut out there. Talking about why he benched his all-star defenseman for the entire 1st period, Ron had this to say about Tomas Kaberle:
"Yeah, I sent [Kaberle] a message, and he sent me a message back by being minus-4".
You couldn't help but feel the Southwest Coast whammy was afflicting the Maple Leafs once again as Alexander Frolov streaked in alone and beat Vesa Toskala less than a minute into the three game road spread.
[more…]
Ed. Note: Richard-Steven Williams, a UK-based NHL and European hockey enthusiast, will be joining the MLHS blogging team.
It's fantastic to have Richard aboard, he's an immense talent.
Here's his piece on Ron Wilson from a week ago.
[more…]
Since the turn of the new millenium, Leaf fans have grown accustomed to seeing a late twenties' Bryan McCabe take charge of what was predominantly a veteran laden defense core. We'd often see him bellowing out orders from the bench, sticking up for his teammates even when it probably wasn't in his best interest to do so (getting ragdolled by Chara comes to mind), or displaying a sense of passion and heart unmatched by any other Leaf blueliner. On the scoresheet, he was Toronto's lone all-star defenseman not named Kaberle in recent memory, a 25 minute a night workhorse, and the all-time leader in PP goals among Leaf defensemen. Since the lockout, the Leafs have gone a dismal 11-22-4 without Bryan. [more…]