Scott Clemmensen
In part two of his 12 burning questions series, Derek Harmsworth looks at the Leafs goaltending of the past, and whether this year's tandem can provide them with healthy, consistent efforts.
The NHL goaltender.
It has been said that there is no more important position in all of pro sports. Â And if you believe that, it's quite easy to see why the Toronto Maple Leafs haven't had much regular season success in the post lockout NHL, and why the post season has eluded them. [more…]

While the Leafs made the decision not to renew Marlies coach Greg Gilbert, some of the players are truly on the ball.
[more…]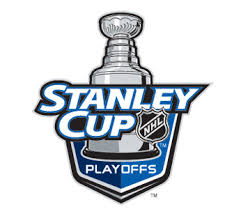 While the majority of Leafs fans wrote the team off in the summer, it wasn't until the New Year that the teams first true season of rebuilding began the inevitable grind into early year golf tournaments.
So you're Brian Burke and it's July 1st.
Who do you go after? And what is the contract you offer?

The Maple Leafs have recorded their first three game winning streak since March by way of a shootout win (you heard me correctly) over the New Jersey Devils. Joe Sakic Rookie call-up Jeremy Williams made it three-in-three and also sniped in the shootout to continue his tear at the NHL level. Fourth shooter Jason Blake won the game on a sweet spin-o-rama move but I still highly dislike him. Seriously though, his work rate and overall level of play have visibly improved in the month of December.
The Maple Leafs look to extend their two game winning streak Tuesday night as they entertain the New Jersey Devils sans Martin Brodeur. Rookie Jeremy Williams looks to continue a streak of his own having scored in each of his first two appearances this season.