Sean Avery
The Toronto Maple Leafs play their second-last game of the season tonight versus the New York Rangers at Madison Square Garden (7:00 pm et, TSN). The Rangers are fighting for their playoff lives, sitting 3 points back of the Bruins and 4 points back of the Flyers for the final playoff spot in the Eastern Conference. As for the Leafs, their hopes of moving out of the basement of the East are all but gone. [more…]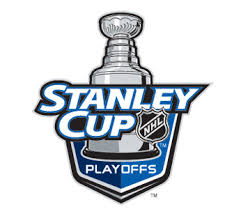 For a full team-by-team breakdown of all playoffs clubs, sure bets and sleeper picks for your playoff pools, visit the McKeen's Playoff Preview where the factors below have been outlined and pointed out in a team-by-team write up.
[more…]
Chatter ... non existent.
Rumors ... rampant speculation, but nothing really.
Movement ... absolutely dismal amount of transactions (if you don't count waiver placement)
Just, eerily quiet ...
And I have a theory as to why. But first, some good news.
It didn't take long, but considering that every team lower than the Rangers in the Standings had the opportunity to take him, Mark Bell has slid quite a bit in terms of value.
[more…]
Ed. Note: Thanks to all our readers and contributors for making the first four months at MLHS a success and cheers to a great year ahead. Merry Christmas!
Merry Christmas folks.....this is a small attempt at poetic humour...hope you all enjoy. -Rib