Willie Mitchell
Brian Burke stated this morning, "if these offers are all we get, he is staying put," in regards to the Tomas Kaberle trade watch. It has put many fans on their heels as they await a trade, but it should be known that this statement could be nothing more than a trade tactic.
In the second installment of the Prospect Season In Review, we will take a look at a couple of Maple Leafs prospects who have proven a positive product of the John Ferguson Jr / Cliff Fletcher draft era.
Profiles in this segment include German DEL winger Jerome Flaake and defender Korbinian Holzer, as well as a prospect closer to home: Windsor Spitfires winger Dale Mitchell.
Things may be relatively quiet in Leafs Nation these days, but that doesn't mean there has been a lack of excitement elsewhere in the NHL.
As such, here are a few quick takes on some of the headlines dominating the NHL landscape these days (including the Phoenix Coyotes situation, the Patrice Cormier charges, and Willie Mitchell's controversial comments),  as well as a quick glance at the nearly-completed 2nd round of the NHL playoffs.
After a seemingly endless week of postulating, panicking, and debating with the fervent passion that only hockey-starved Leafs fans can display, it is finally gameday.  While the prevalent hope amongst Toronto followers is that the winless streak gets broken tonight, there is a veritable maelstrom of other stories convoluting that one simple wish.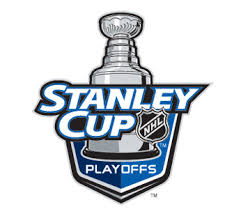 For a full team-by-team breakdown of all playoffs clubs, sure bets and sleeper picks for your playoff pools, visit the McKeen's Playoff Preview where the factors below have been outlined and pointed out in a team-by-team write up.
[more…]