writer
First, a confession. Â Or, more like an obvious statement.
I love covering hockey. Â I love covering it, in all of its forms and states. Â I love writing game recaps and game previews. Â I love writing opinion pieces, and I love talking with those in the hockey business, to pick their brains whenever possible.
Also, one thing most know about me, is that I love the world of radio.
To me, there is nothing better than a day at work when you have the sports radio station on, hours upon hours of good debate, quality guests, and overall exciting programming.
In a perfect world, I'd love to do MLHS radio once a week (if not more) but I know all of us have pretty hectic schedules. Â In my time before I became a writer on this site, I spent most of my time toiling in the minor leagues of sports writing. Â I did a decent job of gaining interviews and access to players. Â I began to develop the practice of recording all interviews I did, for the purpose of later transcribing them. [more…]
In part 11 of his 12 Burning Questions series, Derek Harmsworth takes a look at one of the hottest topics in Leafs Nation today: just how long of a leash does Ron Wilson have?
In the summer of 2008, the Toronto Maple Leafs were in the midst of a major overhaul. Â Much maligned general manager John Ferguson, Jr. had been relieved of his duties with the organization, and as nice a man as JFJ was when I met him at the Leafs rookie and orientation camp a year prior, there is no solid argument that can be made for him as a good GM.
Ferguson Jr, to his credit, can take solace in the fact that a few of his draft picks are now cracking the Leafs as legitimate players, Kulemin and Gunnarsson among them, although even that fact can be debated  - how much was scouting and how much was general managing?
In a word, John Ferguson Jr. left the Toronto Maple Leafs in shambles, and some of the moves he made, continually sacrificing youth for a quick fix solution (or at least something he thought was a quick fix) have very well set the Maple Leafs back at least an additional few years in the rebuilding process. [more…]
For Greg McKegg, nothing has necessarily come easy in his hockey career. Â A slow start to his rookie campaign in Erie, followed by a knee injury which threatened the start of his season this past year, McKegg began the year as a winger for the Erie Otters that ISS ranked in the 90's.
It was something that McKegg couldn't not think about, no matter how much he tried.
"It's something you try not to think about too much really, but you can't help but look. Â It was disappointing to see that for sure, but I think it gives you that edge to work harder and show people that you deserve to be higher up on the list."
And that is exactly what he did.
Being described by some in the hockey circles as a perennial underdog, McKegg did the only thing he knew how to do. Â Work hard.
It was a quiet Day One at the 2010 NHL Draft for the Maple Leafs, but the team stepped up its game in a big way on Saturday afternoon. The club wheeled and dealed its way into the 2nd round of the draft and through some crafty maneuvering in the later rounds, managed to add seven new players into the organization.
The Leafs were able to significantly upgrade their depth up front, by grabbing six forwards to go with one defenseman. Surprisingly, Leafs' Swedish scout Thommie Bergman had a big day, selecting three players from the Swedish leagues. [more…]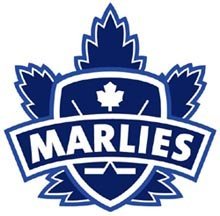 Yesterday was a big day in Leafs Nation. Â And I think I speak for all fans when I say it's about time. Â While two teams are currently battling for the opportunity to lift Lord Stanley's Cup, the Toronto Maple Leafs have been forced to sit on the sidelines and watch, bide their time with the other half of the league who wasn't fortunate enough to make into the NHL's playoffs.
And while they have kept themselves busy, and Brian Burke has shown a penchant for rarely letting his team slip into the background, a lot of hype has been leading toward this time of year.
Even without a first-or second-round draft pick, the Toronto Maple Leafs are still making plenty of waves, and it appears Burke is fit to make an impression at the draft, whether he is selecting or not.
Which, although he would never admit it, would be the perfect way to steal the spotlight back from the doom and gloom position of Boston using the Leafs pick to select a potential franchise cornerstone.
Tomas Kaberle, long been rumoured to be on his way out of Toronto, may be inching closer and closer with each passing day. Â As the calendar flipped to June yesterday, and now with the entry draft and free agency now firmly in sight on the horizon, it appears Kaberle's time with the Toronto Maple Leafs is now being measured in days. [more…]
It seems the "Kaberle to Columbus for the 4th overall pick" speculation is picking up some steam. Aaron Portzline, the Blue Jackets beat writer for [more…]
According to LA Kings beat writer Rich Hammond, it appears as if Kings winger Alexander Frolov is set to become an unrestricted free agent on July 1st. Citing an interview with Kings' GM Dean Lombardi, Hammond explains that the team is "not optimistic" about their chances of retaining their young sniper. Should the Leafs be interested in his services? [more…]
For longtime fans of the NHL, it was nothing new.
An organization set to come in, guns blazing, and attempt to be "competition" for the National Hockey League. Â On the surface, perhaps not a bad idea. Â After all, competition creates creativity. Â Competition brings out the absolute best in everyone.
However, there have been two big attempts by rogue organizations to dethrone the NHL from atop their perch as the number one hockey league.
And just like the WHA years earlier, is it possible that the KHL is going the way of the dodo bird?
It was a dark night on Friday, and I thought I could accurately predict who will win tonight's game between the Toronto Maple Leafs and the Washington Capitals. What occurred over the course of the night is nothing short of the truth in a world full of lies. Am I lying about that? Read on for the ultimate truth by drinking my honesty serum with your mind gullet.
Jonas Gustavsson.  Phil Kessel.  Matt Stajan.  (Ok that last one was just to mess with you).  The Leafs continued their point streak and began a hopefully lengthy run of wins with a victory over the visiting Red Wings tonight.  It was an admirable performance across the board tonight as followers of this Maple Leafs squad hover in a state of trepid excitement.  One thing we can be sure about is that Gustavsson has given us a level of goaltending not seen in these parts for quite a while.