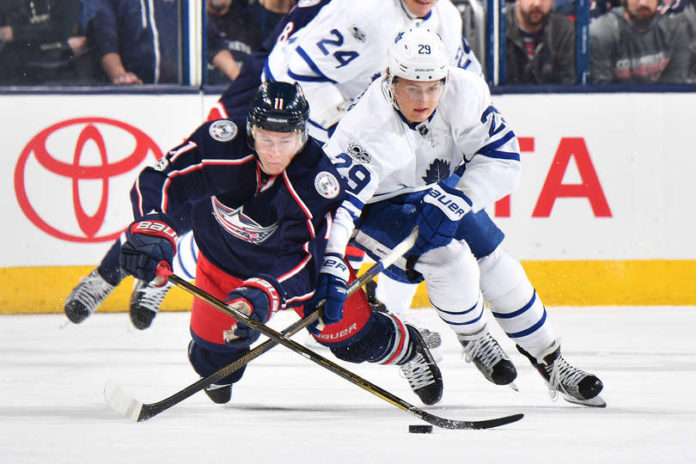 A week out from the December 1st deadline, the Toronto Maple Leafs and William Nylander are said to be inching closer to a resolution on the longest-lasting RFA contract negotiation in the cap era.
Sportsnet's Elliotte Friedman reported on Headlines segment on the Saturday night broadcast that the two sides are believed to be within $500,000 of one another: "On the five-yard line and they just need to punch it over."
Chris Johnston: This is where we think things are at. It is interesting that a six-year deal, even at this late stage with next Saturday's deadline looming, remains a term that is possible for this deal. It doesn't necessarily mean it will be a six-year deal, but that conversation is going. I believe that the Nylander side would accept something around $6.9 million, maybe a little bit above, a little shade below $7 million. The Leafs have not yet got to that point, but they are believed to be rather close. It was sort of thought it would have to be a shorter deal to get this done at the late stages, but it could come out of this that, after 50+ days into the season, the Leafs get this guy under contract for the first year of his unrestricted free agency.

Elliotte Friedman: I think they are within about half a million dollars with each other. Now it is just a matter of — they both feel they've come a long way. How do you punch the ball over from the five-yard line?
The focus has remained fixed on a long-term resolution — said to be the desire of both the Nylander camp and the Leafs camp — with Kyle Dubas fully aware that bridging Nylander for two-to-three years would put the club a situation where their cap squeeze is setting at the same time that Nylander is due up for a third contract while armed with arbitration rights. As painful as this process has been now as we approach December 1, if it's the trade-off that gets Nylander in at a number the Leafs can make work in their cap projections for the next six years, it'll be a big win for the club.
A six-year contract would include one year of Nylander's UFA eligibility. The two sides have until December 1st at 5 p.m. EST to sign on the dotted line.