It is difficult to evaluate much of anything in two games against bottom feeders in a back-to-back situation, with Ryan O'Reilly and Noel Acciari yet to participate in a full practice with the team.
We also can't put much stock into the line combinations. They will change and evolve down the stretch. After the trade, Sheldon Keefe was quick to mention experimenting with the lines:
"It gives me lots of options. I expect, between now and the end of the regular season, we will try a number of different things. We will try to get, A) a feel for what our best mix is, and B) potential adjustments and looks we can throw out depending on what the game or opponent calls for."
This is going to be an important storyline for the rest of the season and playoffs. It was easy for Keefe to load up the top six with the personnel at his disposal before this trade. He tried William Nylander on the third line a few times, but when he has to pair him with a center such as David Kampf or Alex Kerfoot, it doesn't add much value on the whole.
In the Leafs' bottom six, which players could realistically play in the top six when the whole group is healthy? At best, you could argue for Pierre Engvall receiving a look in the top-six left-wing spot. Kampf, ZAR, and Pontus Holmberg are not bumping anyone out – to say nothing of the cast of Marlies who have been called up throughout the season.
Now, Keefe has options, and the attention is very much going to turn to the head coach and how he manages his bench. In the past few seasons, he has made a number of puzzling decisions. As a rookie head coach in the NHL, he was very much learning on the job.
In his first season, he loaded up the top line in the playoffs and disregarded the idea of forward depth, and it backfired. He catered to a sulking Tyson Barrie by playing him on the top power-play unit, thus bumping out Morgan Rielly, and their power play basically collapsed at playoff time. Keefe dressed Nick Robertson and instantly gave him power-play time coming straight out of the OHL (years later, he's still not an NHL regular). He also inserted Andreas Johnsson into the lineup for a series-deciding game after months on the sidelines recovering from knee surgery.
In the 2021 playoffs, Keefe stuck with a matchup that played into the Montreal Canadiens' hands the whole time (the Auston Matthews line vs. the Phillip Danault line). He made few adjustments throughout the series other than altering a winning lineup after the fourth game for seemingly no reason other than to give Rasmus Sandin playing time as though it was the middle of January. Their special teams yet again dried up at playoff time, too. By the time Game 7 arrived, the team looked shell-shocked.
The last playoff series against Tampa was definitely Keefe's best behind the bench. The "issues" are ones we'd have to nitpick, maybe save for attaching Ilya Lyubushkin to Morgan Rielly's hip and the power play falling off of a cliff again. The team pushed Tampa Bay to the brink and competed hard. It's never going to be perfect – and we're always going to wonder "what if" on certain aspects – but without question, the coaching staff did a solid job for perhaps the first time in the playoffs.
Looking ahead to the 2023 stretch run and postseason, Keefe now has as deep and versatile of a forward group as he's ever had at his disposal. It's up to him to actually maximize it.
If the power play is struggling again, is he actually going to take one of the "big four" off of it? He can easily justify doing it with Ryan O'Reilly as an option and even Michael Bunting available as a net-front presence (Bunting isn't better than any of those five forwards, but he gives them a different look in front, and he can put the puck in the net).
Will he change up the top lines if there are struggles? Will he try to build three lines for once, or is the third line's success going to depend on whether Engvall can drive it?
Other than loading the top line or two, this coaching staff doesn't make many in-game adjustments. A big part of coaching is simply figuring out who is "going" on any given night and adjusting the ice time accordingly. The Leafs arguably have 10 forwards they can reasonably shift around the lineup, and Keefe is going to have to sort it all out and regularly make tough – perhaps even unpopular – decisions.
Even in a simple Sunday game against lowly Chicago, the team was clearly not playing up to the standard through two periods, and nothing was changed. It would have been easy to justify walking into the room and blowing up the lines in search of a spark. Instead, it was much of the same before he loaded up the top forward with big minutes in the final minutes of the game. We have seen this movie for three playoff runs now.
Options and versatility are great, but only if they're actually utilized properly.
In terms of the trade itself, I think it's a home run. Kyle Dubas added a star center (yes, he's still very much a star) and a very good depth player capable of playing center or wing effectively. I'd put the Leafs' forward group up against anybody in the league now, and I think they can put together three lines that will give any opponent trouble. We'll see if that's a strategy Keefe implements and sticks by, though.
As Keefe said after the trade, there are all sorts of combinations at his fingertips. Most fans can think up at least five different line combos off the top of their head. It'll be up to the coaching staff to experiment and make proper evaluations as to what works while actually making the right adjustments when the chips are down – which has perhaps been their biggest weakness over the years.
Notes
---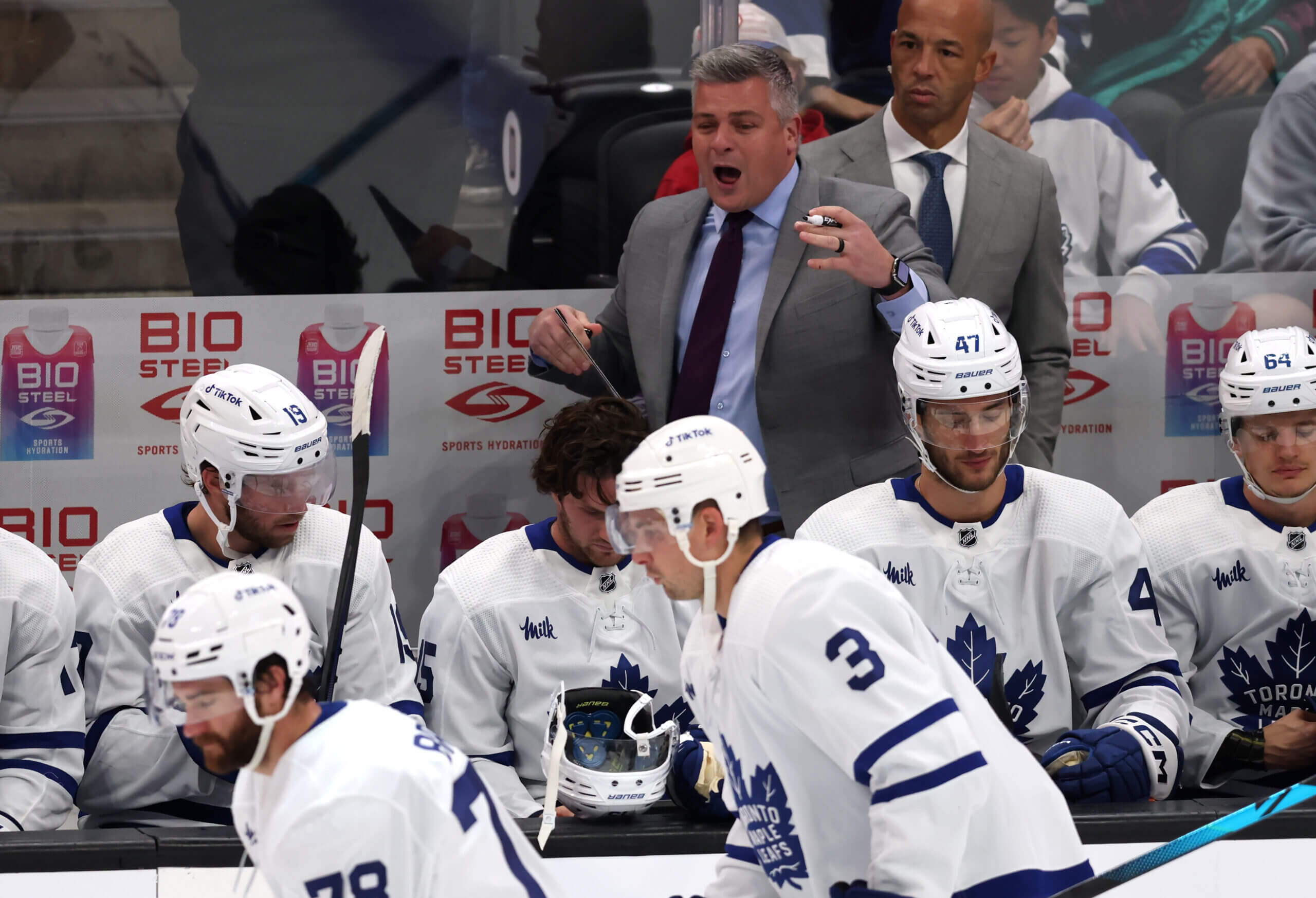 –  We often talk about rolling three lines at playoff time because it's generally what happens on winning teams. The Tampa Bay Lightning had eight forwards average between 16:20 and 14:03 at even strength per game in their last playoff run. The year before, their top eight played between 15:25 and 13:16, with Steven Stamkos down at 12:13 as the ninth forward. In 2020, the top eight were between 18:45 and 15:08.

Colorado approached it differently last season. Their top six were loaded up with minutes, with their top line all playing over 17 minutes per game at even strength while their eighth forward, Andre Burakovsky, played just 11:29/game. It's a huge gap, but it's also worth noting that they had the benefit of playing the Nashville Predators (without Juuse Saros!) and the Edmonton Oilers in their Cup run. Also, their top three forwards could all conveniently fit on the top line together, which is not often the case.

When the Canadiens made the Cup finals, their top nine forwards averaged between 16:03 and 12:50 at even strength. The gap is usually pretty narrow. Teams are generally rolling three lines. It's too much of a grind not to unless there are multiple series sweeps like Colorado accomplished.

That will almost certainly not be the case for the Leafs, who will likely have to play Tampa Bay followed by Boston.
–  I will continue to say this until I'm blue in the face: To me, it's bizarre how the Nick Foligno trade is viewed in retrospect.

To wit, they acquired Foligno and put him on the top line, where he was fitting in well with four points in his first four games. This provided the added benefit of allowing them to push Zach Hyman onto the third line with Ilya Mikheyev and Engvall, which would have given the Leafs their deepest top nine ever with this core (before this season) at a time when they were facing their easiest ever playoff path.

In his fifth game as a Leaf, Foligno hurt his back. In the Amazon Prime series, we saw a clip of him unable to walk; he was crawling in the hallway from the bench to the dressing room. From that point onward, he was pretty much done, although he did try gutting it out in the playoffs.

In the first game of the playoffs, John Tavares was knocked out of the series. The rest, as they say, is history. When people say they hope the Ryan O'Reilly acquisition isn't a repeat of the Foligno trade, do they mean hopefully he won't get injured in his fifth game?
–  The Leafs' main penalty killers at forward this season have been David Kampf, Mitch Marner, Alex Kerfoot, and Calle Jarnkrok (in that order). Kampf did take a penalty against Chicago, but it was still noteworthy that their penalty killers in terms of ice time that game were (in order): Noel Acciari, Marner, Kerfoot, Jarnkrok, Zach Aston-Reese, and Kampf.

Kampf will be a primary penalty killer for this team – that is not really in question – but it appears Acciari is going to receive an opportunity as a primary penalty killer, too. It gives the Leafs the option to start their penalty kills by putting two faceoff men on the ice. It might also give them the opportunity to shave some penalty-killing time off of Marner's plate and save him for where they need him most: helping the team score goals. 
–  Among the blue line group, it appears that Morgan Rielly is the fifth defenseman when it comes to penalty killing, with Justin Holl and TJ Brodie on the first unit and Mark Giordano and Timothy Liljegren on the second unit. Rasmus Sandin is the second power-play unit QB while Rielly mans the top unit. When Holl was scratched, Giordano moved up to the top unit while Rielly slid onto the second pairing. 
–  It seems fairly obvious the Leafs really value Conor Timmins' shot – and they try to get him on the power play when he's in the lineup – but it is difficult to fit him in on the man advantage this season. Rielly is going to play with the top unit – how the power play looked without him made it clear – and they want to use Sandin on the second unit (plus, he's better at 5v5 at this time). They generally like to use four forwards on the power play, and they are now deep enough at forward that it would be very difficult to justify it otherwise. It's tough to make it happen with the numbers game.
Quotes
---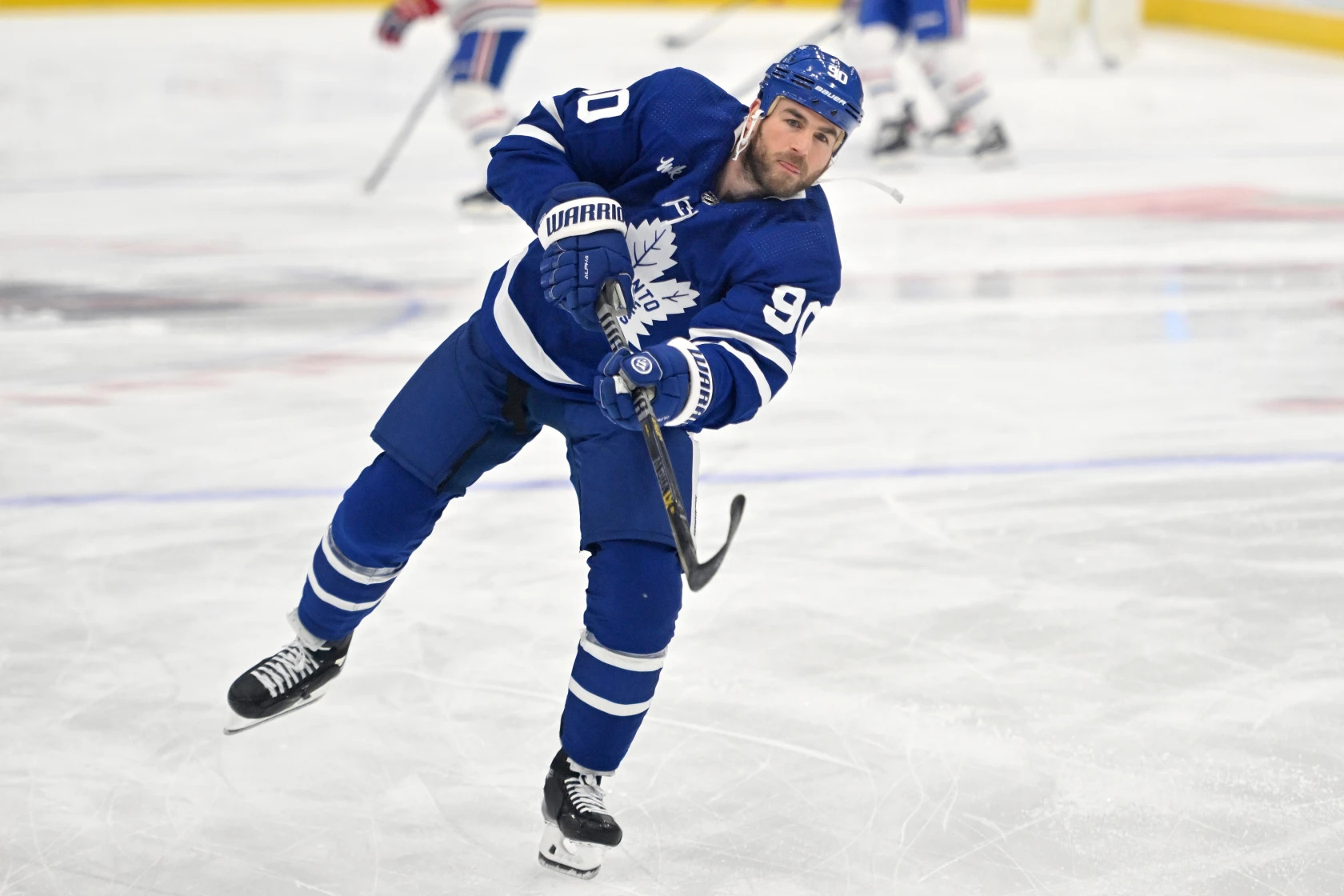 "We talked about it going back to the press conference at the beginning of the year. We have been a top-five team in the standings. We are there again this year. When you are there, your goal has to be to try to win. If you are trying to win, you are trying to win the Stanley Cup.

People will laugh at that and scoff at that, and that is fine, but we are trying to win. Anything short of that, we will all be disappointed."

– Kyle Dubas on swinging big for Ryan O'Reilly and Noel Acciari

 
This is the exact right attitude to have. We have talked about this for months now: You only get so many kicks at the can with this core. All four are locked up for one more year. John Tavares is turning 33. The team is in the midst of another great regular season. If not this year, when?
"That is to say nothing of Acciari, who is another guy… In talking to our players today, they are excited about O'Reilly for obvious reasons, but Acciari is a guy, when you hear the excitement for them, it speaks to the respect for his game and how hard he is to play against and the experience that he has in the playoffs as well — going deep, being a part of battles, and playing on good teams."

– Sheldon Keefe on Noel Acciari

It is fair not to focus on Noel Acciari as much as Ryan O'Reilly knowing the latter is a legitimate star, but it doesn't mean Acciari isn't a notable addition as well. He and Sean Kuraly drove the Leafs nuts years ago in the playoffs. He is the kind of player Leafs fans have been coveting for a long time. At the bottom of the lineup, he can bounce between center and wing, he can grind, he can chip in the odd goal, and he can even penalty kill a bit. 
Acciari also went to the Stanley Cup Finals with the Bruins and lost to Ryan O'Reilly and the Blues. Calle Jarnkrok has also made it to the finals with the Predators. Matt Murray has won two Cups in Pittsburgh. In terms of price and contracts, those are probably the four most notable players the Leafs have added since the end of last season, and they've all been on at least one deep run.
"A pretty good wakeup to see the news. Really exciting for our team, our group and no doubt our fanbase. When Kyle and management make a move like that, it sends a strong message, the belief in the team and what we want to accomplish."

– John Tavares on the team acquiring ROR
I have to admit I thought the team would be a bit more amped up this weekend after the big trade. Perhaps a stronger opponent will up their urgency.
Tweets of the Week
---
There have been a total of 6 double retention trades in the last four seasons.

The #Leafs have now been involved in half of them.

Lehner in 2020
Foligno in 2021
O'Reilly in 2023https://t.co/1fa4FPRVof

— CapFriendly (@CapFriendly) February 18, 2023
This was a little eye-popping to me. I have to give Kyle Dubas some credit for finding ways to make trades work. Honestly, I am surprised we don't see this more often across the league.
Sheldon Keefe did not waste time getting to 150 wins.@MapleLeafs | #LeafsForever pic.twitter.com/6QHNyKWV2M

— NHL Network (@NHLNetwork) February 19, 2023
This is a very impressive accomplishment. Keefe inherited a good team from the start, but they were struggling when he got the call, and you still have to win the games.
For the third consecutive season, the Toronto Maple Leafs have acquired a captain of an existing team before the trade deadline.

2021 Nick Foligno
2022 Mark Giordano
2023 Ryan O'Reilly.#Leadership

— David Alter (@dalter) February 18, 2023
A few weeks ago, Keefe mentioned dressing Wayne Simmonds in part because of how quiet the bench can be and the energy he brings there. We have seen – in critical situations at times – how the team can get down on itself and look lifeless. I am sure they're targeting good players first and foremost, but I don't think it's a coincidence that they have added proverbial character guys for a few years now.
Five Things I Think I'd Do
---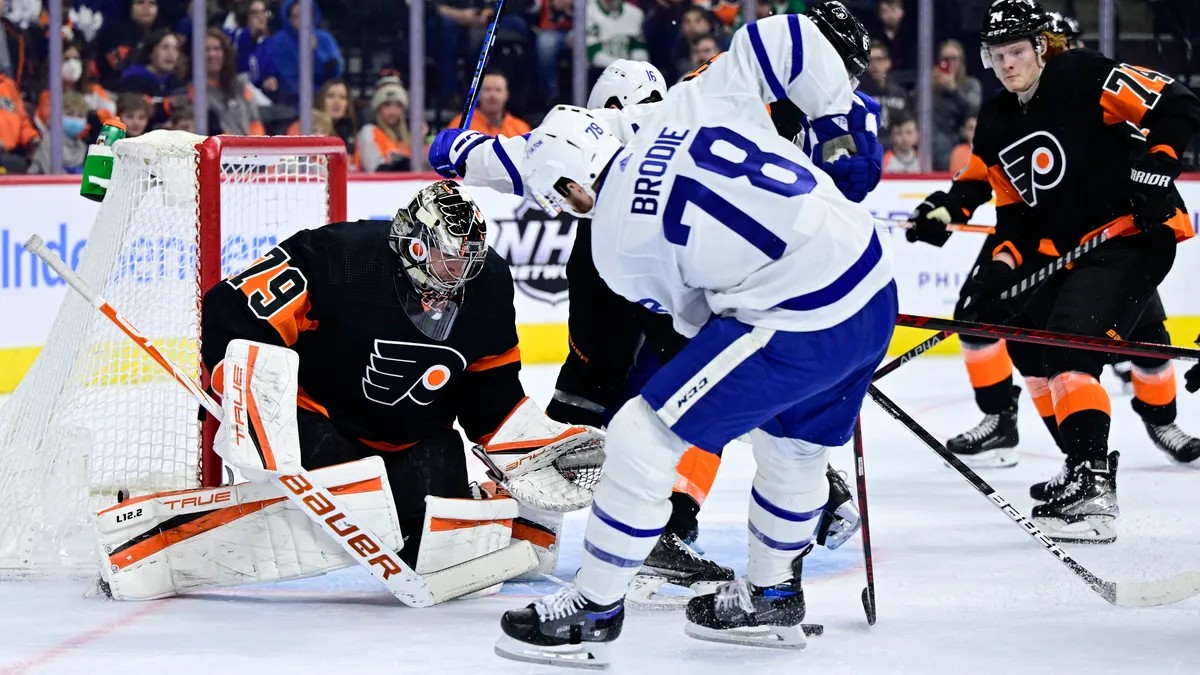 1.  I think the team still very clearly needs a defenseman. The top pair is generally fine with Morgan Rielly – TJ Brodie, and it's very unlikely they can acquire someone who would usurp that pairing. Beyond them, the Mark Giordano – Justin Holl shutdown pairing is not particularly formidable, and the idea of a "kid" third pairing in the playoffs is worrisome. Having paid up for Ryan O'Reilly in the name of truly going for it, there is no sense in stopping there. Add a defenseman. 
2.  In the meantime, I think I would keep Jordie Benn in the mix on defense, too. When he first entered the lineup, he was actually playing some really good hockey for the Leafs, giving them a little boost at a time when they were dipping. He can play the left and right sides, and when he keeps it simple in limited minutes, he can be effective. I'd at least dress him on occasion to keep him fresh and involved.
3.  I think I would move Ryan O'Reilly to the third-line center spot and thus shift John Tavares back to his natural center position as well. With three star centers – which the Leafs now possess – they should be using it to their advantage by creating three dangerous lines as opposed to mashing them into two lines, potentially playing into the other team's hands. Tampa Bay has two very good lines, and so does Boston. I don't think the Leafs will get a leg up here by forcing Tavares to the wing while running a third line of Pierre Engvall – David Kampf – Calle Jarnkrok.
4.  I also think I'd like to see a Pierre Engvall – David Kampf – Noel Acciari checking line. I'm not sure if they can score much, but I think they can keep the puck out of the Leafs' net and also be a pain in the ass for opponents to play against. Engvall frustrates fans, but he also frustrates opponents because he's so big and strong and can hang onto the puck. He is effective at essentially getting in the way defensively, making it difficult for opponents to create. Kampf is legitimately good defensively. Acciari has some jam and is able to chip in a bit offensively. I'd like to take a look at it.
5.  With where things stand today, I think Kyle Dubas did very well at the deadline. But he still has a number of questions hovering over him that need to play themselves out before a final determination can be made on an extension.

First and foremost, his summer goaltending decisions loom large. He took the gamble on Matt Murray – which is still very much in question – and he has another (expensive) year left on his contract. Ilya Samsonov has done well so far, but how will he hold up at playoff time? Dubas probably needs to add on defense still, and if the core shrinks in the playoffs again, I think he has to wear some of it (he has actively decided to stick by them, obviously).

He has also stuck by his coach, and we'll need to see if Keefe outthinks himself again in the playoffs. This was a great trade and a big step in the right direction – and some of the criticisms of the deal have been confusing, to put it nicely. He has to go for it, draft(s) be damned. Needless to say, though, there is a lot still to be decided.