This week, we'll start with the goalie situation.
I explicitly call it a "situation" because that's what it is. What it isn't, to be clear, is a goalie controversy.
A goalie controversy is the scene in Edmonton, where the Oilers have paid one goaltender big bucks long-term, the other makes half his salary, and both are struggling early. A goalie paid big money with term who isn't living up to the contract, or two goalies who aren't playing well, are real problems to sort through. 
The Leafs' current situation in net is neither one of those.
For the Leafs, this is about as fluid a situation as they could have. It's going to be tabbed a controversy in the media, but it's a lazy term in this scenario.
Ilya Samsonov is on a one-year, prove-it contract before heading to free agency. He has bet on himself with the goal of cashing in next summer.
Joseph Woll is signed for two years and is making $766K per season. 
Neither is signed to a contract that guarantees them much of anything. For Sheldon Keefe, that's a sweet spot to be in. He can simply play whoever is playing better. He doesn't owe them much of anything, and there's no real contractual politics at play.
Is the "controversy" supposedly that the goalie tabbed to be the backup is playing better than the goalie tabbed to be the starter five games into the season? That hardly means anything, and the whole situation can easily flip in a week. If there is one bad game from Woll and a couple of good ones from Samsonov, is the controversy now over? Is the fact that Samsonov is getting pushed to play better if he wants to continue to carry the load "controversial?"
Frankly, this is a good thing. As long as one goalie is rolling, the Leafs are in a good spot.
For now, that's Woll, and it's easy to fantasize about what it could mean for the organization to have a homegrown, true number-one goalie, much less one slated to make under $800K next season. The flexibility it would offer the team would be off the charts.
Some break-pumping is required, though, especially when there are calls to hand Woll the net and never look back. He has played all of 13 NHL regular-season games and four playoff games. Dating back to 2014 when he played in the USHL, he has never had a season playing more than 37 games, and he has battled through a number of injuries over the years.
To think or expect him to suddenly uptick to a full-fledged 55+ game NHL starter is wishful thinking. Last season, for reference, there were only 12 goalies who played at least 55 games. It's a big ask. 
Really, what it means is that not only do they have to be mindful of Woll's workload (provided he continues to excel) but they also need to ensure Samsonov gets going, too. Even if he were to continue battling inconsistency and play a reduced role as a result, he would still likely play close to half of the season. The Leafs will need him to be good, and he needs to play games to work his way through it. It is still critical to get Samsonov rolling this season.
For the time being, we're only five games in. One goalie has played well and the other has struggled. Contractually, the Leafs are set up as well as they can be to go in whichever direction they so choose. They don't have to sort through anything; they can just ride the hot hand and adjust as it develops.
Notes
---
– One thing I'll note about the goalies — one you'd never guess by watching them play — is they are both listed at the same height at 6'3. Joseph Woll is economical in his movements and calmly gets in the way of shots and angles off shooters. Ilya Samsonov is acrobatic in net and relies on his instincts. 
– October hockey is usually a defensive adventure that lacks detail or any sort of checking, and the first three games of the season for the Leafs certainly displayed that. Against Florida and Tampa Bay, though? The calibre of hockey, in general, was very good considering the time of year. Both teams checked. There was detail in their game. There were a few times I had to remind myself that it was only game five and October isn't even over. It's good for the team to already be playing these types of games four and five games into the season.
– The Leafs finally scored first for the first time this season against Tampa Bay, but it was short-lived as Ilya Samsonov let in three goals on four shots. There needs to be a much larger sample size to suggest there's any sort of real trend in terms of starting slow. For now, though, it's worth pointing out that the Leafs have been chasing the game basically all season, save for the game against Minnesota (who just gave up 91 shot attempts and five goals to Columbus and have barely existed defensively this season).
Against the Habs, the Leafs tied it late. Against Chicago and Florida, they lost. Against Tampa, they came back late in the third. It is a different game when you are largely playing from behind and trying to push for offense. It makes it difficult to evaluate the overall product.
At some point this will, of course, change. They won't chase every game all season long. But for now, it's noteworthy to understand the game state and the type of evaluations that have taken place. We haven't seen them have to lean in defensively or basically defend and check at all yet. 
– When the Leafs are down in a game, I have noticed that they are sliding Timothy Liljegren up the lineup to play alongside Morgan Rielly. TJ Brodie is solid defensively, but he is really struggling to contribute offensively and make the right reads with the puck on his stick.
On one play against Tampa, Brodie took a cross-ice pass on his forehand and had Tyler Bertuzzi all alone in front, but he double-clutched the puck and held it for so long that Victor Hedman closed the lane and blocked it. He's really slow and hesitant to shoot, but he actually has more shots on net than Liljegren so far this season (seven vs. five) and has recorded a point. 
– It's a little thing but a big thing: On Matthew Knies' first goal against Tampa Bay, he caught the puck on his forehand and cradled it for just a second before ripping his shot. A lot of players in that situation tend to stickhandle once in order to settle it down and get comfortable enough to shoot. That gives the defender an extra second to get his stick in the way and the goalie an extra second to come out further and close down the angle.
Knies had to handle it the way he did to score or that puck either is deflected out of bounds or maybe hits the goalie's shoulder. It's a goal scorer's goal. A lot of players can't do that, and it's the kind of thing that should make Leafs fans really excited about him.
– Can't say enough about Mark Giordano in the early going. Against Florida, he laid a massive hit in the second period and then drew a penalty. Against Tampa Bay, with the team on the penalty kill and already down two, he laid out and sacrificed his body with a big shot block. They showed him hobbling to the bench in pain afterward.
Gio has been an emotional leader in the early going, giving the team a spark and making big plays in whatever ways he can. And he's doing it at 40 years old. The coaching staff is trying to manage his workload — he's averaging only 15:46 per game so far (he averaged 18:57 last season, which is wild) — and they will likely need to rest him even more later on by scratching him altogether. To this point, he is making the most of his minutes. 
– Against Tampa Bay, Mitch Marner put seven shots on net, a mark he hit/surpassed twice all of last season (he actually never recorded a seven-shot game, but he did have two eight-shot games). He's had a slow start for his standards (four points in five games with one goal), but he was taking it to the net against Tampa, including walking in to end the first period on a mini breakaway, a 360 move in overtime, and a cross-ice one-timer he got robbed on. When he is creating like that, it's tough to be too concerned.
Quotes
---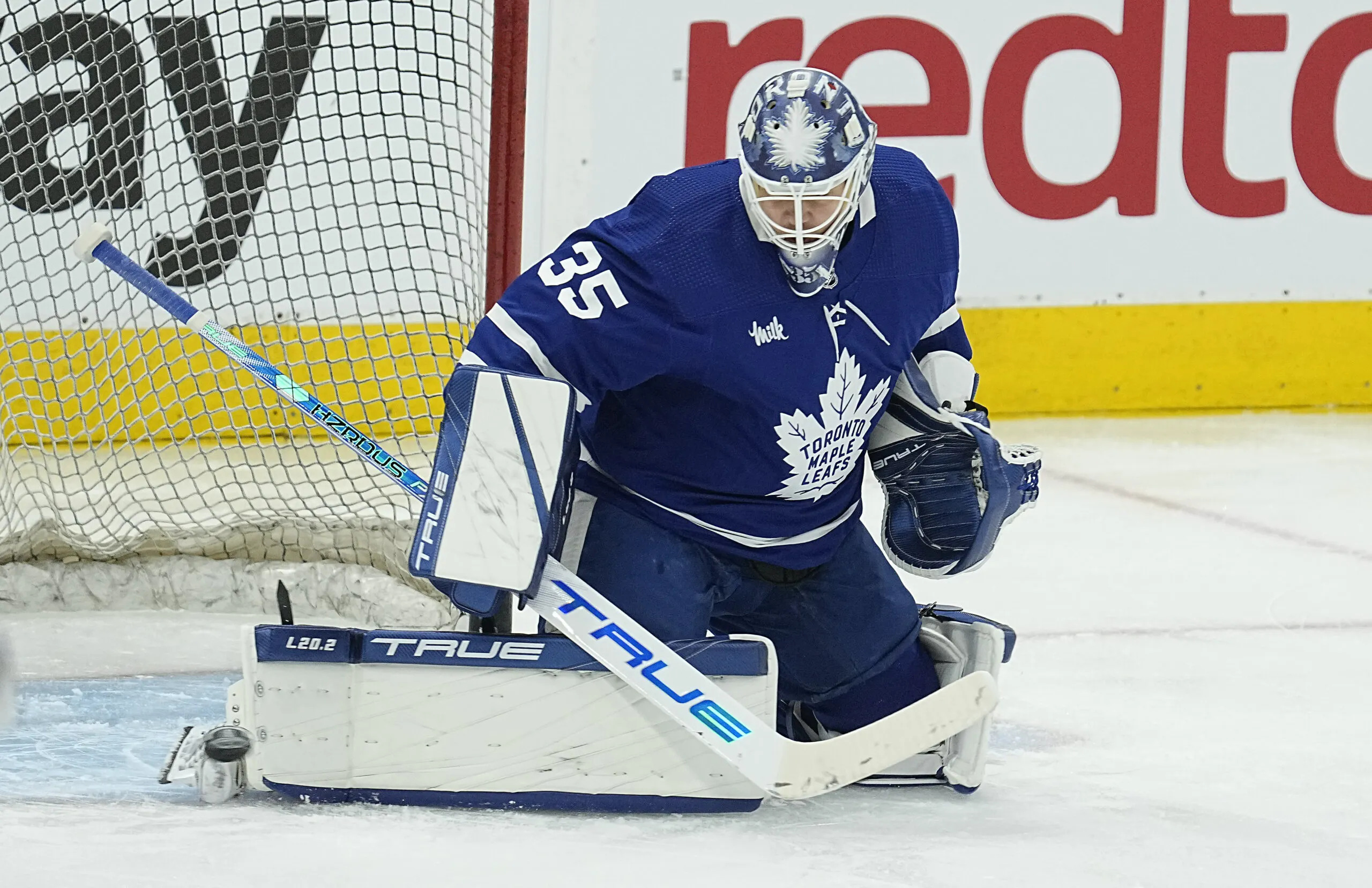 "I didn't see the first goal and the second, too. Maybe I need to buy some glasses."

– Ilya Samsonov after letting in two goals from distance against Florida in a 2-1 loss
Not sure if this is Ilya Samsonov's way of taking the edge off or something to that effect, but in every game that he has played in so far this season, he has struggled before making some strange comments afterward. I think he needs to settle down and find his game.
Against Florida, he only gave up two goals, and there were positives to build on there. In this market, I would recommend not freely providing ammo for criticism when you are already struggling.
"I do think there's a bit of a budding one with the two of us. When you play teams in the playoffs multiple years in a row there's a little fire in both teams … Any time Toronto and Tampa get together they are fun games"

– Jon Cooper on playing Toronto for the first time since the playoffs
"I think rivalries are built in the playoffs… there will be an extra energy in this for us."

– Paul Maurice on playing Toronto for the first time since the playoffs
"It is a regular-season game, so I don't think much of that is at play — at least not for me. Everybody is individual in that sense.

Any time you have been through a playoff series, it does add a little bit more for sure, but right now, in the early going of the season, we have to really be focused on our own game, being as prepared as possible, and continuing to take positive steps a more complete game, which we haven't had yet."

– Sheldon Keefe on playing Florida — and presumably Tampa Bay as well — for the first time since the playoffs
I think the Leafs generally played well in these games, to be clear, but I think they would benefit from some gamesmanship and upping the ante on certain regular-season games. And to be fair, it's entirely possible that they did behind closed doors. They don't owe us the truth publicly there. But the reason I flag it is that they just had so many big playoff games over the years with this exact core where they have strangely come out flat and/or tentative.
The best experience is going through those playoff games and learning from them. You can never recreate that, but you can at least look to up the ante a little at times during the regular season to simulate it as best as possible. The two opposing coaches, who have had far more playoff success, were quite straightforward in acknowledging those games held more meaning.
"It's good to get a couple of games out of the way and get into the flow of things and to produce. That's my job, to produce, but also be a good teammate, a good leader for these guys… I'm getting double the minutes. I'm playing as a top guy, as a guy they lean on to use my shot and my playmaking abilities. The more touches, the more reps, stuff is going to go my way. I just want to keep doing that… I'm being more patient than ever. I just worry about playing now… I know my opportunity is going to come and I know I'm going to be ready. I could be here (any) amount of days, longer than I think, shorter than I think."

– Nick Robertson on starting the season with the Marlies
Nick Robertson is off to a hot start with three goals and six points in his first four games. It is easy to forget that he hadn't played since December 8, 2022, which is when he suffered his season-ending injury versus LA. In his last three seasons, he has played 17, 38, and 27 games. He needs reps and touches.
At some point, Robertson is going to get called up again, especially if he keeps scoring at this rate. Ultimately, I hope whenever they do call him up it's a permanent type of move instead of this continued yo-yo situation. He has played NHL games in each of the past three seasons, including his playoff callup at age 18.
Tweets of the Week
---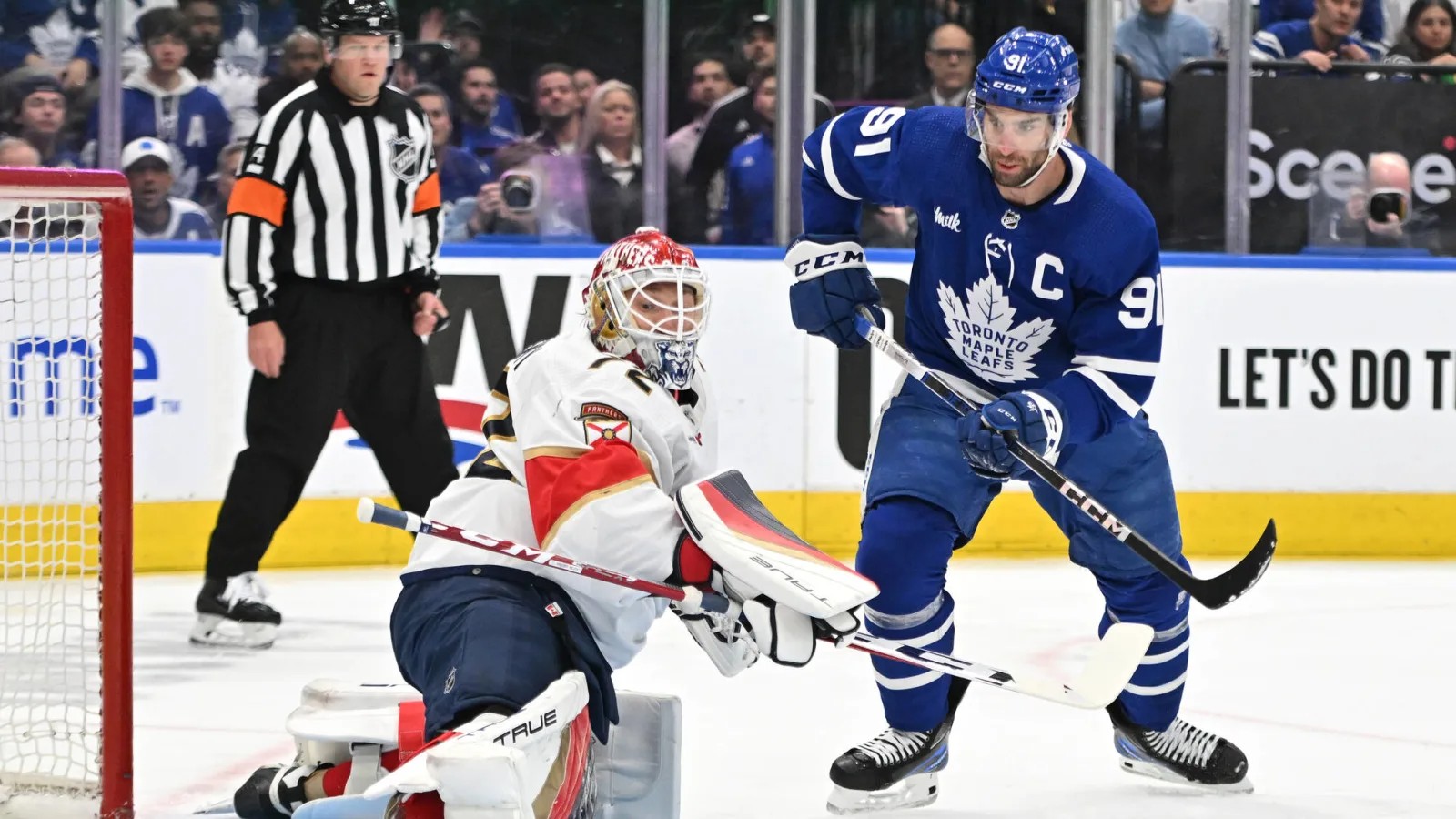 John Tavares scored the OT winner in Tampa Bay after the @MapleLeafs completed their second third-period multi-goal comeback win of the season (also vs. MTL on Oct. 11).#NHLStats: https://t.co/JsHVwfQ8HB pic.twitter.com/GkOVr4bTVg

— NHL Public Relations (@PR_NHL) October 22, 2023
The Leafs are one of the toughest teams to hold a lead against. If you sit back and defend them, it allows them to dominate the puck and they are often able to break through. If you continue to push, they can counter on you, as they did against Tampa Bay with two goals off the rush, including one caused by a neutral-zone turnover. They are a really difficult team to defend.
Maple Leafs John Tavares scores his 17th career OT goal; tied for 4th most in NHL history

— Sportsnet Stats (@SNstats) October 22, 2023
I would have never guessed that John Tavares ranked so highly in overtime winners. In the playoffs, he also has two series walk-off overtime winners (one with the Leafs and one with the Islanders). He probably doesn't get enough credit for coming up big when the game is on the line.
27 defense pairings have played at least 50 minutes together at 5v5. Rielly-Brodie rank:

– 1st in xGF% (73%)
– 3rd in SCF% (61%)
– 3rd in HDCF% (71%)
– 1st in xGA per minute
– 1st in SCA per minute
– 1st in HDCA per minute

What a start for the Leafs top pair, especially in the…

— Willyston Riellander (@nylanderthews) October 20, 2023
While I do think this pairing benefits from playing with elite players that really drive play, Morgan Rielly, in particular, has had a great start to the season. He has been very good alongside TJ Brodie before, and in general, he thrives while playing alongside a defenseman who will hang back and allow him to roam offensively and create.
Rielly has been here so long it's easy to take him for granted, but he's off to a really good start this season even without top-unit power play time. A lot of other defensemen in his situation would struggle to adjust to the lack of touches.
Five Things I Think I'd Do
---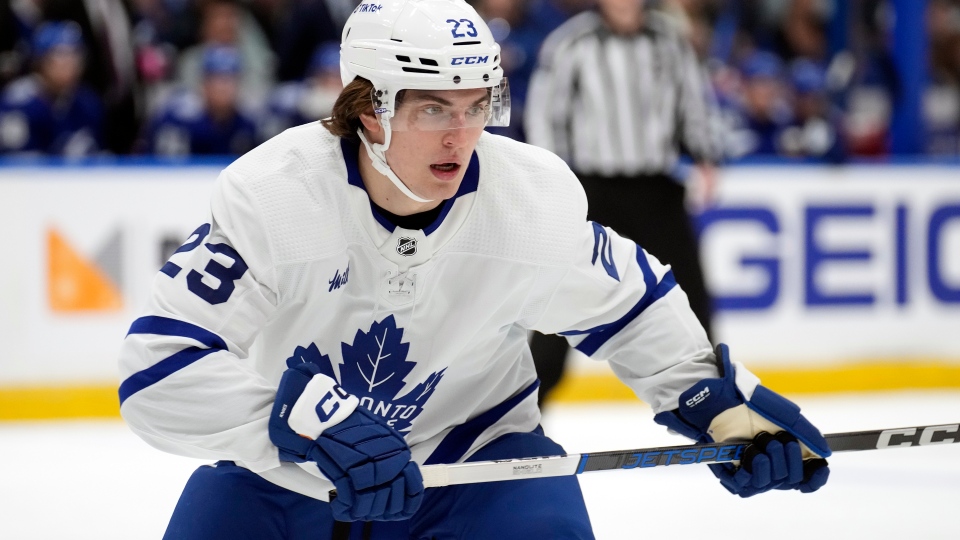 1.   I think I would look to split up the top two power-play units. In the 2016-17 season, the first of the Matthews era, the Leafs ran two power-play units essentially equally and owned the second-ranked power-play in the league. It can be done with significant success.
More than that, though, I think it's a good way to get everyone touches and keep all of the power-play personnel involved in the game. It's easy to lose players like Matthew Knies, Tyler Bertuzzi, and Max Domi — which Keefe has admitted doing already at times — when they hardly play on the power play, they don't penalty kill, and the coach loads up the top line when the team is down.
I think the team would benefit on the whole from getting as many players into the game as possible instead of it feeling like it's on the four stars to largely carry the mail. There has to be a bit of a bigger-picture thinking here. It's important for players to feel like they have skin in the game — that they're more than merely secondary support pieces — and the power play is a good avenue to do it, especially early in the season.
---
2.   Overall, I think the above point is a really crucial consideration for the coaching staff. Their depth doesn't consist of players like Pierre Engvall, Alex Kerfoot, David Kampf, or even Calle Jarnkrok to an extent — i.e. players who are happy to check and pass the buck offensively. There are players on this roster who actively want to contribute offensively and make plays with the puck, so they need to be put into positions and given some rope to do so.
Keefe, in fairness, has been patient so far and has defended them (particularly Domi). The players do have to earn it, too; it can't just be gifted to them. It is a balancing act, but I do think there's more they can do here in general, whether it's splitting up Matthews and Marner to spread out offensive drivers or trying Nylander back at center. It feels like the forward group is eight players revolving around four rather than a fluid situation where the coach is looking to optimize the entirety of the group early on.
---
3.   While Pontus Holmberg played limited minutes in his season debut, I think he is clearly an NHL center who should be up with the team. His preseason was underwhelming, as Keefe pointed out, and on principle alone, I think it's completely fine that he started with the Marlies. A slap on the wrist is sometimes needed, but he really helps solidify things.
Holmberg is heavy on the puck, positionally sound, and has a little skill to make some plays. He is also 24 (turning 25 in March), so this isn't a very young prospect the team should be leery of playing 10 minutes per game in a depth role. If that's what Holmberg's role is and he performs well there, it's completely fine. I think he has the potential for more, but let him work his way up.
Holmberg should be with the Leafs, and I imagine at some point we'll see — and think the same of — Bobby McMann and Nick Robertson, too. 
---
4.   If it wasn't already, I think it's very clear the Leafs should send Fraser Minten down. He looked overwhelmed by the pace of the Florida game, and it's not a bad thing to take in a press box view of the game afterward and maybe settle down to some degree. I would not be opposed to seeing him play one or two more games, but they should send him down and he should be playing big minutes in the WHL.
Truthfully, this is the initial fear I already outlined: The likelihood of two rookies sticking and thriving in the top nine on a Cup contender was very slim, much less a 19-year-old rookie who didn't dominate the WHL last season by any stretch of the imagination. Matthew Knies is older, more refined, and did genuinely dominate college hockey. If this was a rebuilding or development season, sure, the Leafs could toss him a bunch of minutes and see how it goes. But this is a Cup or bust team at this stage of the game. 
---
5.   I think these defense pairings should be given a large runway right now. The Morgan Rielly – TJ Brodie pairing is good and has been for years. Can Timothy Liljegren seize a top-four role? He logged huge minutes versus Tampa Bay and was generally solid. He has flashed promise in a matchup role before. I think he provides Jake McCabe with some stability, and I also think McCabe can in fact bring something defensively in a tough-matchup role (he is physical and can win pucks back, plus he will sacrifice his body).
No matter what, I think they will need to add a defenseman at some point, but if Liljegren can firmly solidify himself as a top-four defenseman, it would really change the outlook and give them some real flexibility.