assistant coach
I really had so many options with this title. With all the Anaheim prospects on Toronto, I thought of calling it "Duck, Duck, Duck, Moose!" With many players returning from injury, I pondered using "I've got 99 Problems, but a Stitch Ain't One." But really, being five points out with five games remaining, the Marlies truly are on a wild Moose chase.
As it stands now, the Marlies will have to win all of their final five games to have a hope of extending the season past April 12th. The two most important of these will need to come this weekend as Toronto faces Manitoba, the current occupant of the 4th and final spot. [more…]
After tonight's snoozer, let's move on to a bigger and better subject.
Some of you may have watched a surprising Norway side battle Switzerland to the bitter end for a quarterfinal birth in their final preliminary game at the Olympics; if so, try to recall a 5'7, 160-pound speedster working a stick as tall as the man himself.
Via TSN: "Mikhail Grabovski and Francois Beauchemin were involved in a scuffle and had to be separated, reports AM640 in Toronto. The radio station is reporting the pair was involved in an argument and Grabovski tried to punch Beauchemin. Jason Blake and assistant coach Tim Hunter got between them." [more…]
Leafs coach, Ron Wilson made it clear, Nazem Kadri will not be getting a nine-game audition this season, just to be sent down to the OHL London Knights. Answering questions in the media scrum after the scrimmage at training camp in the Mastercard Centre of Hockey Excellence, Wilson was adamant about being against an audition for the young pivot. In order to stick with the Leafs, the 1st round pick in the 2009 draft will have to beat out one of Mikhail Grabovski, or Matt Stajan for a top-6 role in order to stick, and as of Wilson right now, both are 'way ahead' of Kadri for a spot at the moment.
Kadri will get every opportunity to earn a top-6 spot, but unless he completely overwhelms, expect to see him in London for the entire season.
More notes from Training Camp, Day 2.
[more…]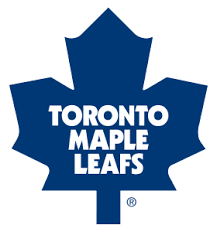 To date, it has been a rather busy offseason for the Toronto Maple Leafs, with a number of free agent signings, roster re-signings, a few trades and even some coaching changes.
The following is a chronological listing of Maple Leafs' transactions during the 2009 offseason.
Note: this list will continue to be updated with any further transactions made prior to the start of the 2009-10 regular season.

Hitting the links bright and early on a Thursday morning: Jim Balsillie and the city of Hamilton get new life, Kadri's WJC tryout experience, an update on the Justin Pogge situation, Leafs sign a young defenseman, a mid-summer recap of the offseason festivities, and the Marlies coaching staff announced. [more…]
JIMMY HAYES (# 10) – RW
Player Facts
Birthdate: November 21, 1989
Stargazing: Scorpio
Hometown: Dorchester, Massachusetts
Size: 6-5, 210 lbs (team listing)
Shoots: Right
Thanks to the lack of high end technology (No PVR damnit!) at home, I was faced with a tough decision tonight: CHL Top Prospects Skills Competition or Leafs vs. Preds. Sadly, I chose the Leaf game. Pretty much a low chance, slow pace snoozer from the get-go so I eventually started flipping back and forth to catch glimpses of the NHL's next crop of exciting young stars showing off their various talents. Little metaphor there I suppose? [more…]
Tons of hype and mostly disappointing results.
On the surface, it would seem like Boston product Jimmy Hayes and the Toronto Maple Leafs were a match made in heaven. [more…]
With Cliff Fletcher sticking around for the upcoming season, the Maple Leafs have gone forward in hiring new staff since the start of the off-season. It seems the philosophy among many franchises around the league is to create positions to fill with excellent hockey minds in order to improve their own hockey growth and knowledge above the ice surface. Maple Leafs Sports and Entertainment has finally joined in on that idea by adding Al Coates as the Director of Player Personnel, Jeff Jackson as the assistant GM and Director of Hockey Operations in 2006 who focuses primarily on collective bargaining duties and contract negotiations, and an overhaul of the coaching staff other than Keith Acton, who has found a way to stay within the organization after stints under head coaches Paul Maurice and Pat Quinn.