coach
We've partnered up with Pension Plan Puppets to bring to you a Player Review series, where we will be evaluating and grading the 2009-10 season for every Leaf who featured in a significant number of games for the Blue and White last season, with an eye towards 2010-11.Today we feature Mikhail Grabovski, profiled by Garrett Bauman.
Talented albeit inconsistent, Grabovski has held down the second-line centre job in Toronto for two seasons, with mixed results.  A flashy player who scored 20 goals in his rookie season, Grabovski's tenure in Toronto has featured as many moments of offensive brilliance as head-scratching decisions (both on the ice and off).
Listed at 5'11" and a generous 182 lbs, the feisty 26 year-old Belarussian plays a much more aggressive style than his size would indicate. Although he has done a passable job in the #2 centre role, questions remain as to whether he fits GM Brian Burke's long-term vision of the club. Under contract for two more years, the enigmatic forward may find himself on the trading block should a top centre become available (via trade or FA) to the Maple Leafs.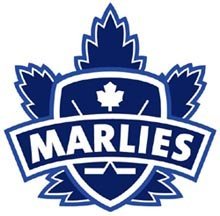 Yesterday was a big day in Leafs Nation. Â And I think I speak for all fans when I say it's about time. Â While two teams are currently battling for the opportunity to lift Lord Stanley's Cup, the Toronto Maple Leafs have been forced to sit on the sidelines and watch, bide their time with the other half of the league who wasn't fortunate enough to make into the NHL's playoffs.
And while they have kept themselves busy, and Brian Burke has shown a penchant for rarely letting his team slip into the background, a lot of hype has been leading toward this time of year.
Even without a first-or second-round draft pick, the Toronto Maple Leafs are still making plenty of waves, and it appears Burke is fit to make an impression at the draft, whether he is selecting or not.
Which, although he would never admit it, would be the perfect way to steal the spotlight back from the doom and gloom position of Boston using the Leafs pick to select a potential franchise cornerstone.
Tomas Kaberle, long been rumoured to be on his way out of Toronto, may be inching closer and closer with each passing day. Â As the calendar flipped to June yesterday, and now with the entry draft and free agency now firmly in sight on the horizon, it appears Kaberle's time with the Toronto Maple Leafs is now being measured in days. [more…]
For as long as I have been reading the comments section of this site, I've been overwhelmed by the sheer volume of posts that discuss the Leafs need to obtain a 2nd round pick through a trade.  While the tenability of some trades, "Bobby Ryan, Jesus Christ (who historically has done his best work on the boards) and a 2nd pick for Tomas Kaberle, Howard Berger, and a 7th" may be questioned, there is certain validity behind the desire.  Indeed, the Leafs have had some success in the second round (Stajan and Kulemin have both become solid players, and the Leafs have three 2nd round picks in the past two drafts as promising prospects).
Ron Wilson, an alumnus from Providence College, was playing for Davos in the Swiss National League A in 1985 when pivotal Minnesota North Stars defenseman Craig Hartsburg was injured. Embroiled in a battle for a playoff spot, Minnesota were in tough to find a stabilizing replacement to hold down the North Stars backend whilst Hartsburg recovered. Ron Wilson, a standout collegiate defender who never rose above major league stopgap, became the go-to-guy having already played 13 games for the North Stars the season previous. A span that bullet pointed five seasons in Switzerland.
A grizzled journeyman by age 30; Wilson would provide stellar coverage in Hartsburg's absence securing an presence on the North Stars blueline in the 1986-'87 season before completing his NHL playing career with Minnesota a year later.
Is it just me, or has the hockey season passed us by far quicker than usual? It seems like I just finished making arrangements for the home opener against Hamilton (which, might I add was a win) and here I am already looking back at the season that was.
It was an absolute blur of call-ups and injuries. The bright young stars that comprised the frat-pack line (Tyler Bozak, Christian Hanson and Viktor Stalberg) all found their way up to the Leafs. Carl Gunnarsson, the player I was most keen on going into the season, left the Marlies early on for the big club and never looked back. [more…]
Line-up Note: Tim Brent has been recalled from the Marlies and will feature tonight. He has recorded 26 points in 35 games this season, third on the team among active Marlies. Caputi or Primeau will sit according to AM640's Jonas Siegel.
The planets have aligned and the gods of hockey have shined their countenance upon the Leafs. Considering of course the various permutations that have to yet play out, it could still end up for nought at the close of play Sunday night. But after a favourable series of results, Toronto now has the chance to topple the Montreal Canadiens wavering playoff aspirations and boy do they owe the fans a blistering performance to give the Leafs faithful some tangible highlight from a season resplendent in lows. [more…]
Tonight, the Toronto Maple Leafs are looking to even themselves up with a few clubs by securing two points in a win against the Philadelphia Flyers in their final home game of the season. Meanwhile, Philly is trying to keep their playoff hopes alive in a crucial night in which the Rangers, who trail the Flyers by two points, are also playing and looking to oust the Flyers from the post-season picture.
[more…]
I really had so many options with this title. With all the Anaheim prospects on Toronto, I thought of calling it "Duck, Duck, Duck, Moose!" With many players returning from injury, I pondered using "I've got 99 Problems, but a Stitch Ain't One." But really, being five points out with five games remaining, the Marlies truly are on a wild Moose chase.
As it stands now, the Marlies will have to win all of their final five games to have a hope of extending the season past April 12th. The two most important of these will need to come this weekend as Toronto faces Manitoba, the current occupant of the 4th and final spot. [more…]
Unrelated Update: New signing Brayden Irwin to play tomorrow night against Atlanta (link).
#36 in Blue and White is proving to be everything his number-sake Anton Stralman never became in Toronto. Hear me out, Andrew R.