Craig Conroy
In the end, perhaps the player to best describe the trades is ... Wayne Primeau?
After all, the former Flame has been through this before.
[more…]
Phew. Finally a chance to catch our breath after what was perhaps the best 2nd round of playoff hockey ever played. We were treated to three 7 game series, 9 overtime periods, and an epic showdown between the league's premier young rivals, Crosby and Ovechkin. Perhaps overshadowed by all the intensity and exciting finishes, is a fairly simple underlying theme: Youth.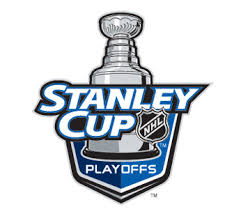 For a full team-by-team breakdown of all playoffs clubs, sure bets and sleeper picks for your playoff pools, visit the McKeen's Playoff Preview where the factors below have been outlined and pointed out in a team-by-team write up.
[more…]