Darryl Boyce
After a disappointing Fans First preseason opener, the small upside of this overtaxing preseason schedule is that the Leafs get right back at it tonight, against the same opponents and with what appears to be a stronger line-up than last night's edition. Tyler Bozak, Nikolai Kulemin, Phil Kessel, Clarke MacArthur and Mikhail Grabovski all sub in up front while Luke Schenn, Mike Komisarek and Francois Beauchemin will get their first tastes on the back end. Meanwhile, the Senators will ice a similar line-up to last night and will again sit their big names as all of Daniel Alfredsson, Jason Spezza, Alex Kovalev, Milan Michalek and Chris Phillips did not make the trip to Toronto. [more…]
The Toronto Maple Leafs held their on-ice portion of training camp today. Players have been split into three squads to accommodate the 63 players invited to camp.
Among the contingent of fans outside the ice surface at the MasterCard Centre for Hockey Excellence was a throng of media and of course, Leafs staff.
For the first time in years, the Marlies will be bristling with young talent hoping to make the big club. From top prospect Nazem Kadri to hopeful enforcer Richard Greenop, this Marlies squad should be a team to watch. Let's take a look at the forward prospects that can be reasonably expected to be on this Marlies team:
Midway through the month of July, I had the privilege of chatting with Dave Poulin, Vice President of Hockey Operations with the Toronto Maple Leafs, for an article appearing in Maple Leafs Annual.
Having a professional background in publishing, I was not the least surprised that limitations on available space, plus design and layout constraints, resulted in the necessity to crop certain parts of the interview.
With the Annual due to hit stores next week, I thought I'd share a few of the "lost excerpts" from the cutting room floor in which Poulin offers his thoughts on the progress of the Toronto Marlies, as well as the emergence of the NCAA as a growing prospect pipeline.
Think of it as the equivalent of a "DVD extra" to your copy of MLA.
I really had so many options with this title. With all the Anaheim prospects on Toronto, I thought of calling it "Duck, Duck, Duck, Moose!" With many players returning from injury, I pondered using "I've got 99 Problems, but a Stitch Ain't One." But really, being five points out with five games remaining, the Marlies truly are on a wild Moose chase.
As it stands now, the Marlies will have to win all of their final five games to have a hope of extending the season past April 12th. The two most important of these will need to come this weekend as Toronto faces Manitoba, the current occupant of the 4th and final spot. [more…]
The Toronto Maple Leafs are now riding a three-game winning streak after defeating the Philadelphia Flyers in overtime on Saturday night by a score of 5-4.
Yes, it's pre-season, but who cares? It's hockey, and we're winning. Enough said.
Leafs coach, Ron Wilson made it clear, Nazem Kadri will not be getting a nine-game audition this season, just to be sent down to the OHL London Knights. Answering questions in the media scrum after the scrimmage at training camp in the Mastercard Centre of Hockey Excellence, Wilson was adamant about being against an audition for the young pivot. In order to stick with the Leafs, the 1st round pick in the 2009 draft will have to beat out one of Mikhail Grabovski, or Matt Stajan for a top-6 role in order to stick, and as of Wilson right now, both are 'way ahead' of Kadri for a spot at the moment.
Kadri will get every opportunity to earn a top-6 spot, but unless he completely overwhelms, expect to see him in London for the entire season.
More notes from Training Camp, Day 2.
[more…]
The Maple Leafs began on-ice workouts today at their new practice facility, the Mastercard Centre for Hockey Excellence.
I've been given credentials and was on site for the first day and will be attending all three days of on ice practice.
The following are a series of notes from Day 1 …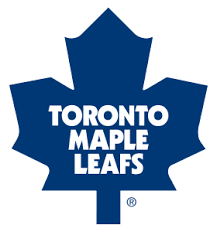 To date, it has been a rather busy offseason for the Toronto Maple Leafs, with a number of free agent signings, roster re-signings, a few trades and even some coaching changes.
The following is a chronological listing of Maple Leafs' transactions during the 2009 offseason.
Note: this list will continue to be updated with any further transactions made prior to the start of the 2009-10 regular season.

Over the course of the offseason, the Maple Leafs have made several moves to ensure the focus they have placed on grit, heart, and tenacious play at the NHL level will extend to the AHL Marlies as well.
The team has re-signed Marlies' stalwarts Darryl Boyce, Andre Deveaux, Alex Foster, and team captain Ben Ondrus, as well as rugged waiver acquisition (and recent Memorial Cup winner) Richard Greenop, and free agents Jay Rosehill and Tim Brent.    All are hopeful that solid play at the AHL level will result in NHL opportunities during the course of the season.
Brian Burke has been keeping himself relatively busy since returning from his fishing trip.  While they have been all minor league signings, he has locked up three Marlies, securing depth for both our farm team and the big club.
-Alex Foster received a one year, two-way deal at the league minimum of 500 000.
-Andre Deveaux received a similar one year, two-way deal, also at 500 000.
-Darryl Boyce received a two year, two-way deal that averages out to roughly 525 000 per year.

While the Leafs made the decision not to renew Marlies coach Greg Gilbert, some of the players are truly on the ball.
[more…]