Hurricanes
With the boats now foolishly burnt and the season 31 games old, the Toronto Maple Leafs sure look like they're reeling into form.  Since starting the season with a record of 15 – 9 – 0, the Leafs have gone 1 – 3 – 3 in the past seven games, collecting only five points in the standings and now sitting precariously in sixth place in the Eastern Conference.
Through the good graces of the Hockey gods and the incompetence of their direct competition (the Jets, Hurricanes and Rangers all lost in regulation last night), the Leafs are just barely keeping their head above water. [more…]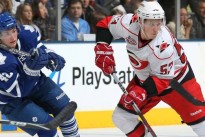 Prepare yourself, this loss is going to invite some doomsday, trade-everybody overreactions. [more…]
In case you haven't noticed, there is a lockout going on. As the league continued to chop of more bits from the 2012-13 NHL season the fans are getting increasingly frustrated. During work stoppage, those frustrated people tend to talk about various things. One of those things is pending expansion. As Ken Campbell wrote in the latest edition of the Hockey News, the league has gone 12 years without expanding, making it the longest expansion drought since it grew to 12 teams.
Sure enough, there are plenty of reasons in favor of not expanding. The league needs to control its suffering markets before it can ever think about adding teams in new ones. It also needs to accept that appeasing the fan bases deprived of hockey to lessen the negative impact of the lockout isn't really a solid motive for expansion.
This list is long and could go on for another few paragraphs so let's end it here.
According to TSN, it's looking like the 2010 free agent class could get a boost this summer when Hurricanes' winger Ray Whitney hits the market on July 1st. Carolina GM Jim Rutherford is less than optimistic about his chances at re-signing the talented playmaker:
"I think it will be difficult with where he will be at, contract-wise. I expect him to go into July. It appears that's the way it's going to go."
Could Whitney provide an interesting fit for the Maple Leafs?
Reports indicate that young forward Jiri Tlusty has been traded to the Hurricanes for Philippe Paradis, Carolina's first round pick (27th overall) in 2009.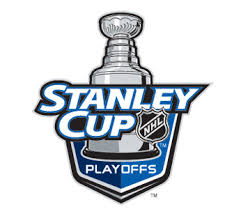 For a full team-by-team breakdown of all playoffs clubs, sure bets and sleeper picks for your playoff pools, visit the McKeen's Playoff Preview where the factors below have been outlined and pointed out in a team-by-team write up.
[more…]