Jonas Hiller
In part two of his 12 burning questions series, Derek Harmsworth looks at the Leafs goaltending of the past, and whether this year's tandem can provide them with healthy, consistent efforts.
The NHL goaltender.
It has been said that there is no more important position in all of pro sports. Â And if you believe that, it's quite easy to see why the Toronto Maple Leafs haven't had much regular season success in the post lockout NHL, and why the post season has eluded them. [more…]
Brian Burke has picked up yet another wallet. According to a Finnish report, the Toronto Maple Leafs have agreed to terms on a two year deal with Finnish free agent goaltender Jussi Rynnäs. Jussi is still just 22 years of age, and is coming off a stellar year in the Finnish SM-Liiga in which he posted a 2.50 GAA and a 0.929 SV%. Rynnäs is still at least a couple years away from being NHL-ready, and will start next season splitting time with James Reimer for the Toronto Marlies. Jussi was arguably this year's most coveted free agent goaltender, along with NCAA netminder Ben Scrivens, whom the Leafs had also been linked to over the past couple weeks.
Canada's Men's Hockey team has met its first challenge in the 2010 Olympics. Team Switzerland came in to upset Canada the same way they did 4 years ago with a 2-0 victory in Turin. Martin Brodeur's 21 saves in the 3-2 win were not as impressive as his clutch saves in the shootout.
TORONTO -- Leafs general manager, Brian Burke, has repeatedly stated he will not ask Tomas Kaberle to waive his NTC. This situation, however, could be key to shoring up the goaltending the Leafs need.
[more…]
Even in the days of modern technology, many still profess that meteorology is an inexact science more guess work than theory. The very same can be said when scouting goaltenders. For every Mark-Andre Fleury (selected 1st overall in 2003) there's a Brent Krahn (selected 9th overall in 2000). Meanwhile recent Vezina nominees and winners such as Tim Thomas, Mikka Kiprusoff and Evgeni Nabokov had to wait until the 217th, 116th and 219th selections respectively to see their names on the board. Indeed, the vast majority of netminders who started a game last season in the NHL had long waits deep into the second day to see their dreams realized while others went completely unnoticed only to resurface as free agents years later.
Newest goaltending consultant to the Leafs, Francois Allaire, father of the modern butterfly with exceptional credentials including working with Patrick Roy, Brian Hayward, as well as the guy who morphed Guy Hebert into an All Star in 1997 and J.S. Giguere. Most recently he worked with Ducks back up-turned-starter, Jonas Hiller to backstop the Ducks to a seven-game Round 2 of the 2008-09, Stanley Cup Playoffs.
Fine credentials indeed, but what can he do with the batch of Leafs goaltenders?
[more…]
In just over two weeks, the NHL Entry Draft will be upon us.  Naturally, speculation as to the future destination of the top prospects is heating up.   With July 1st rapidly approaching, trade rumours (some related to the draft, some not) and free agent speculation are abounding with fury.  And, of course, possible internal team moves are getting their fair share of play as well.
Here are a few scenarios based on the latest buzz surrounding the Maple Leafs.  The question is:  which of these scenarios would you consider, and why?
Finally some movement on the Jonas Gustavsson front, the 24 year old star netminder of the Swedish Elite League. From the Toronto Sun: "According to a Swedish source familiar with the situation, Burke will be in the Danish capital of Copenhagen today to meet with Par Larsson, Gustavsson's Swedish-based agent. "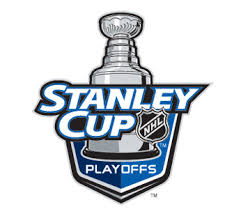 For a full team-by-team breakdown of all playoffs clubs, sure bets and sleeper picks for your playoff pools, visit the McKeen's Playoff Preview where the factors below have been outlined and pointed out in a team-by-team write up.
[more…]
Normally, you would figure that game # 82 on a team's docket, in a season where that team has been eliminated from playoff contention, would be rather meaningless. Â  Normally, you would expect it to be nothing more than perhaps an opportunity to give young players a bit of NHL experience before hitting the greens.
But when is normal ever the norm in Toronto? Â  Somehow, tonight's season-closing game is still meaningful to the final outcome of the Leafs' season ... as are the final games for the LA Kings and the Phoenix Coyotes, which will be played late this afternoon and tonight.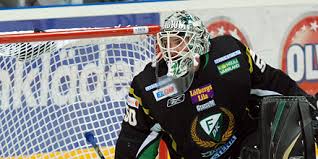 According to Swedish sports newspaper Aftonbladet, the Maple Leafs are frontrunners for the services of Farjestads goaltender Jonas Gustavsson as the 24-year-old sets his sights on crossing the pond for the '09/'10 season.

In a season geared more towards the June entry draft than an April playoff berth, and with the World Junior Championships, the annual showcase of young hockey talent, stealing the hockey headlines as of late - at least in Canada, - it's hard not to start dwelling on the possibilities available for the Maple Leafs when June rolls around. There are perhaps more imminent Leaf matters at hand in the form of the changes Brian Burke is expected to execute in the nearer few months, but I think I speak on behalf of all of Leaf Nation when I say last June, the time at which the Leafs welcomed Luke Schenn to the organization, was one of the most exciting and promising moments for the fanbase in recent times. This June will hopefully bring about similar jubilation and promise as Burke adds at least one more prized first-round pick to the fold of the re-building Maple Leafs.
[more…]