Mark Recchi
KULEMIN with the game winner, and that's all folks!!! Leafs win 4-3 in a thrilling overtime victory!
Now, wasn't that an appropriate Torontosaurus Rex?!
That was the Leafs first OT victory of the season. (1-9)
******
It feels like a spring day, almost like a playoff date.
This isn't a playoff game by any stretch .. There are some interesting scenarios playing out even before puck drop.
Here's the game thread ... you can also follow along on Twitter, @KatsHockey
This is the first game At home for newest Leaf, Luca Caputi (Now with his first goal as a Leaf!!).
This is the first game after the devastating hit my Matt Cooke taking out Savard.
This is the first game At home that will not feature Alex Ponikarovsky as a Leaf.
This is the first game in which Phil Kessel scores his first point as a Leaf against his former club (maybe) ... (Yes! After a change in scoring on the second goal, he got his first assist versus his old team)
The Leafs have given up powerplay markers in consecutive games after going five games without letting in a power play goal.
Despite being one season removed from having won the Vezina Trophy this is the second consecutive start for Tim Thomas I the last games.
And the Puck has dropped .. I'll be refreshing about every 10-15 minutes
Look, I'm not saying I'm a good luck charm, but I attend the game in the press box and a whole lot of good happens .. Caputi's first as a Bud, Kessel registering his first assist .. Just call me lucky Kats.
End of Regulation 3-3
[more…]
For the second time in a week, the Maple Leafs have felt the wrath of the Boston Bruins on home ice, only this time there were distinct differences from Saturday's 7-2 beat down.
The Leafs, after sleepwalking through two periods of the hockey game, decided to bring their game in the third and made things interesting with goals by Mikhail Grabovski and Nikolai Kulemin to pull them within a goal of the Bruins. Â A late, costly penalty by Leafs winger Jason Blake sealed their fate however, as the penalty kill sagged once again, and Mark Recchi scored with under three minutes left to ice the game for the Bruins.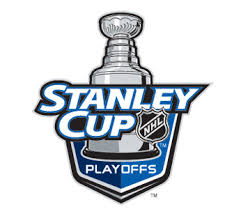 While the majority of Leafs fans wrote the team off in the summer, it wasn't until the New Year that the teams first true season of rebuilding began the inevitable grind into early year golf tournaments.
So you're Brian Burke and it's July 1st.
Who do you go after? And what is the contract you offer?