Mike Cammalleri
Pension Plan Puppets' Chemmy has the details on why turn-coating for the Habs for the sake of returning the Cup to Canada is staggeringly ludicrous. Here's why, if you must cheer for someone (a better alternative: perusing Down Goes Brown's youtube Wendel collection for your spring-time fix), the Hawks are your safest bandwagon to board while maintaining some sense of pride and loyalty:
Tonight, the Buds and Habs are set to battle it out and put their win streaks on the line. The Leafs are 5-1-0 in their last 6 outings, while the Canadiens are riding an impressive 6 game string of victories. With Toronto now over 0.500 at home (15-14-5), they are looking to play the role of heartbreakers this season, and what better way to continue doing so then by throwing a big fat L at Montreal tonight?
On the heels of Saturday night's rumour from the Hockey Night in Canada Hot Stove panel that the dealing of pending free agents Matt Stajan and Alexei Ponikarovsky is a virtual certainty, TSN's Darren Dreger has listed the pair as the fourth and fifth most-likely trade candidates this trade deadline (Stajan followed by Ponikarovsky) as Brian Burke seeks to re-equip his club with picks lost or equivalent prospects.
It is their second meeting this year, and the first played a big part on blinding fans for both teams in the belief that each were elite competitors. Since that opening night, the Habs have on 5-7-0, while the Leafs have gone 1-7-2. But there are always upsides, and tonight marks to start to capitalize on those specifics.
[more…]
While he would never admit it, Ontario native Nazem Kadri must of felt a twinge of anger at how the biggest day in his life panned out. Treated like a high steak pawn at the 2009 draft where the dreams he worked so hard to achieve were to be realized, Kadri watched as a bitter Brian Burke failed to secure the vaunted trade northwards, then faced the ignominy of TSN analyst Darren Dreger questioning Burke about Brayden Schenn as he sat in silence, festooned in his Maple Leafs jersey. For sure it must have been disappointing and one can only hope he didn't venture toward any Leafs related websites that night.
July 1st is tomorrow, folks. Where has the time gone? Not complaining, though, I couldn't be happier as I prepare to bask in the excitement of the Free Agency Frenzy. Oh, and it's also Canada Day, too.
Brian Burke, after failing to make his mark at the NHL Entry Draft, will presumably have big plans for tomorrow. He loves the limelight, after all, so it wouldn't surprise me if he tries to steal the show. On the other hand, signing a variety of second-tier Unrestricted Free Agents would also be considered a successful, albeit conservative, approach.
So I ask you, what's your UFA wish list? If you were Burke, who would you target?
The feeling as the Leafs embark on this year's unrestricted free agency period is that Brian Burke is not enamored with the '09 free agent class and will neither overpay in salary or term. It appears Burke's focused on acquiring his high-end talent through trade.  In regards to the long-rumoured Mike Cammalleri signing, the word right now is that he's not on the radar although this is certainly subject to change should circumstances change.  More likely, if Burke can move Kaberle and/or Kubina and sign Jonas Gustavsson, the approach will be to strengthen from the goal out and thus most money will be allotted to high-end D rather than forwards at this time.
[more…]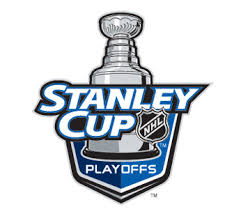 Western Conference:
San Jose Sharks (1) vs Anaheim Ducks (8)
Preseason odds: Sharks 10/1 Ducks 12/1
Last 10: Sharks 5-4-1, Ducks 7-2-1
Season Series: Sharks win 4-2-0
So you're Brian Burke and it's July 1st.
Who do you go after? And what is the contract you offer?
There are a ton of rumors flying around on the Toronto Maple Leafs. Some a downright ridiculous and some may very well have merit. This is a close outlook on a few of those rumors and speculation. We're under 2 months away from Hockey Christmas, where all the wonderful surprises of wanted and undesired gifts are passed around. A shopping list is what we all hope the Leafs are after, but sometimes there's other plans that could be in place which may not seem so attractive at first. Consider that the following is merely speculation and rumors.
[more…]