Northwest Division
The Playoffs are about to start and what better time than now for the CFB predictions. We highlight every series with individual writers giving their own opinion on why or how a particular team can win the series. This is the Round 1 Predictions for the Western Conference.
It wasn't long ago when Todd Bertuzzi, Markus Naslund, and Brendan Morrison were the talk of the league. They were arguably the best line in hockey during the 2002-03 season as the trio not only set career highs, but collectively posted 119 goals and 133 assists for 252 points. Not bad for one line. But since the lockout and the Steve Moore incident, every single one of their careers began to go downhill with a heap of steam.
[more…]
Celebrating a decade of squandered potential and faded dreams, the draft of 1999 turned out shallower than an infant's paddling pool, yet despite being regarded as an acrimonious footnote in league history the draft of '99 also served as an unlikely backdrop to one of the most meticulously engineered pre-draft coups ever.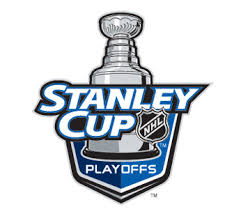 Western Conference:
San Jose Sharks (1) vs Anaheim Ducks (8)
Preseason odds: Sharks 10/1 Ducks 12/1
Last 10: Sharks 5-4-1, Ducks 7-2-1
Season Series: Sharks win 4-2-0