post-game media scrum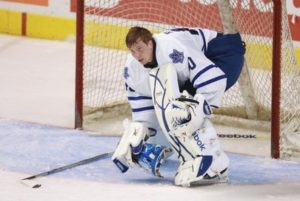 After the jump, Derek Harmsworth recaps last night's action in the NHL Rookie tournament, including locker room access, and looks ahead to today's action.
With Kessel and Gustavsson integrating themselves into the lineup, the team seems poised to break off a big-time run to put themselves back into the Eastern Conference's playoff picture. The team is playing very well of late and continued to build on that with an impressive 5-1 victory at home against the Detroit Red Wings on Hall of Fame night.
Update: During post-game media scrum, Wilson says Komisarek's injury not serious. [more…]