Pro Scouting Coordinator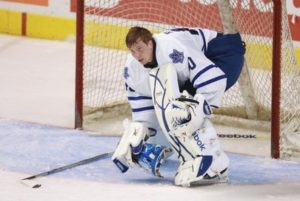 ,
Join us in the comments as Alex Tran and I go head-to-head carving up the Leafs youth.
(Note**) - for the record I will be making the picks for each of us as Alex is boozing busting loose at some bar. I asked him if he was drunk, he said no, but his picks will tell show us the truth.
In the spirit of ranking the organization's top young talent (prospects + established NHLers), Gus and I will be facing off tonight at approximately 10pm [more…]