Toronto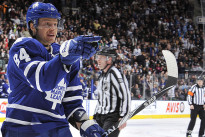 After a good comeback/confidence-building game against the Tampa Bay Lighting, the Toronto Maple Leafs  have perhaps created more questions than answers. The Penalty Kill keeps [more…]
That Kadri kid is pretty good isn't he? Back when Brian Burke stepped up to the podium at the 2009 NHL Draft in Montreal, I imagine this was the player he was envisioning that night: slick, slippery and drenched in skill. That was an absolute clinic Kadri put on out there against the Lightning, displaying all sorts of offensive creativity, patience and ingenuity with the puck. This is a player who is gaining confidence and progressing by leaps and bounds - a player on the verge of making a lasting imprint in this star-starved market. But before we get too far of ourselves thinking ahead, why don't we take a step back and briefly peruse the timeline  that has led him to the "now" (and enjoy a few memorable quotes along the way).
[more…]
News broke last evening that Corey Perry had signed an 8 year deal totalling 69 million dollars to stay with the Anaheim Ducks and his newly signed centerman (also of 8 years), Ryan Getzlaf. [more…]
As trade rumour season heats up and the Toronto Maple Leafs slip in the standings from 5th to 8th in the past week, Leafs Nation will almost certainly be whipped up into a frenzy over every name mentioned. While we aren't a rumour website, we are within 19 days of the deadline and there has been some legitimate talk from *actual* members of the media and evidence of three teams in different conferences scouting each other heavily that don't normally do so.
A lot can change depending on the Leafs position in the standings in the eight games before the deadline, but the Leafs figure to be, theoretically, both buyers and sellers. Granted, in a lockout-shortened season it's hard to ascertain what the nature of the landscape will be - or if there will be much movement at all - at a deadline where so many teams will still believe in the legitimacy of their playoff hopes. A buyers-heavy market could lend itself to moving out a few free agents-to-be and not so much to adding pieces at a reasonable price. [more…]
The Toronto Maple Leafs are sitting in fifth place in the Eastern Conference (fourth in the Eastern Conference in wins) and some folks, even Leaf fans who [more…]
With just over three weeks to go until the trade deadline, I feel as if I can get away with a rosterbation post without too much scrutiny. I'll do my best to not go full HFBoards with my ideas, but certainly have a few players in mind that I'd like for the Leafs to target, and a few that I'd like Nonis to jettison. While I'm sure this won't be the most intelligent post you'll read this morning, hopefully it will at least spark some Monday morning conversation. [more…]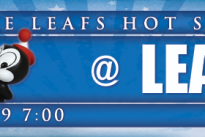 In this shortened season it's never too early to talk about playoff implications. The Leafs currently sit 5th in the Eastern Conference while the Pens come into this game as the 2nd team in the East. In recent years, getting into the playoffs was virtually a lock for Pittsburgh. As we all know, the Leafs have struggled mightily. Given how things have played out so far, this season provides hope. This season can be different. [more…]
Last night's 5-4 nail-biting win over the Sens further fanned the fires of the current "debate" on the role of fighting in the Leafs' mid-season [more…]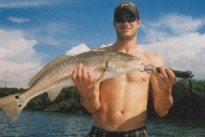 Watching the Marlies this year partially feels like watching a clock turning its hands back. It was on the first day of training camp that a brand new name appeared on the roster. While roster changes aren't exactly an AHL novelty, seeing Paul Ranger's name on a hockey jersey makes one take a quick peek towards the calendar.
If you did turn back the hands of time, Ranger would be a 25-year-old defenseman playing for the Tampa Bay Lightning. With a promising career ahead of him, he suddenly left the game many of us would pay to play. Personal reasons or a different motive entirely, it wasn't quite clear why he left hockey only to find him himself coaching his hometown's bantam team in Whitby, Ontario. [more…]
Tonight can't come fast enough if you're the Boston Bruins or the Vancouver Canucks. For Boston, it means a chance to get back into the swing of things by winning Game 3 in your own building. For Vancouver, it means a chance to put a stranglehold on the series.
A chance the magnitude of which is better explained by going over the probability of a 3-0 deficit comebacks throughout the course of time. In the league's history only 3 teams managed a 3-0 series comeback. In 1975, after opening their Stanley Cup quarterfinal series with three losses to the Penguins, the New York Islanders put together a four-game streak, completing the comeback with a 1-0 win in Pittsburgh. Then of course, we have the Philadelphia Flyers last year and...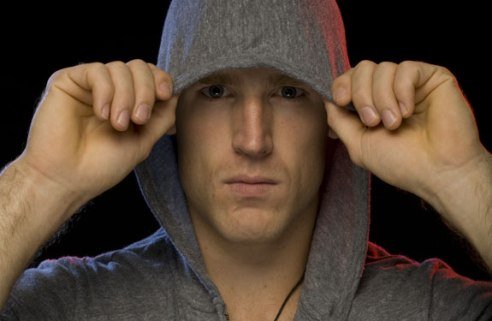 The Leafs need a first line center. Misconception or truth? Watching this team throughout the season I'd say it's need is right. But, if the golden goose in the form of Brad Richards lands in a city not named Toronto, how do we get that top end skill at center? Is there a free agent out there that could help this team without having that top end offensive skills?
Seemingly, Kessel always needed that first line center. I say seemingly because he preformed at his best playing with a legitimate No1 skilled passing center in Marc Savard. While that may be the case, what's also undoubtedly true is that Kessel is still a developing player, even more so when playing in Boston. A sniper like Kessel does indeed need a more skilled center than Bozak but I think that skill is more likely to come from the draft or inside the organization (Kadri, Colborne) than via this year's free agency. What I'm aiming for in this article is looking at a more balanced approach.
I guess you could call this game a step towards the future. No bigger stage than battling the arch rivals on Hockey Night in Canada on CBC. The game itself wasn't something we'll be very proud of but the play of our youngsters made me smile.