In this week's notebook: Bobby McMann's potential as an NHL contributor, the Maple Leafs' reputation defensively, and re-visiting the team's defensive and center depth after some injury and illness-related absences.
As I started to write my preamble this week, it evolved into a whole separate article, so be sure to look out for my piece later this week. In the meantime, here are this week's notes, quotes, tweets of the week, and five things I think I'd do. 
Notes
---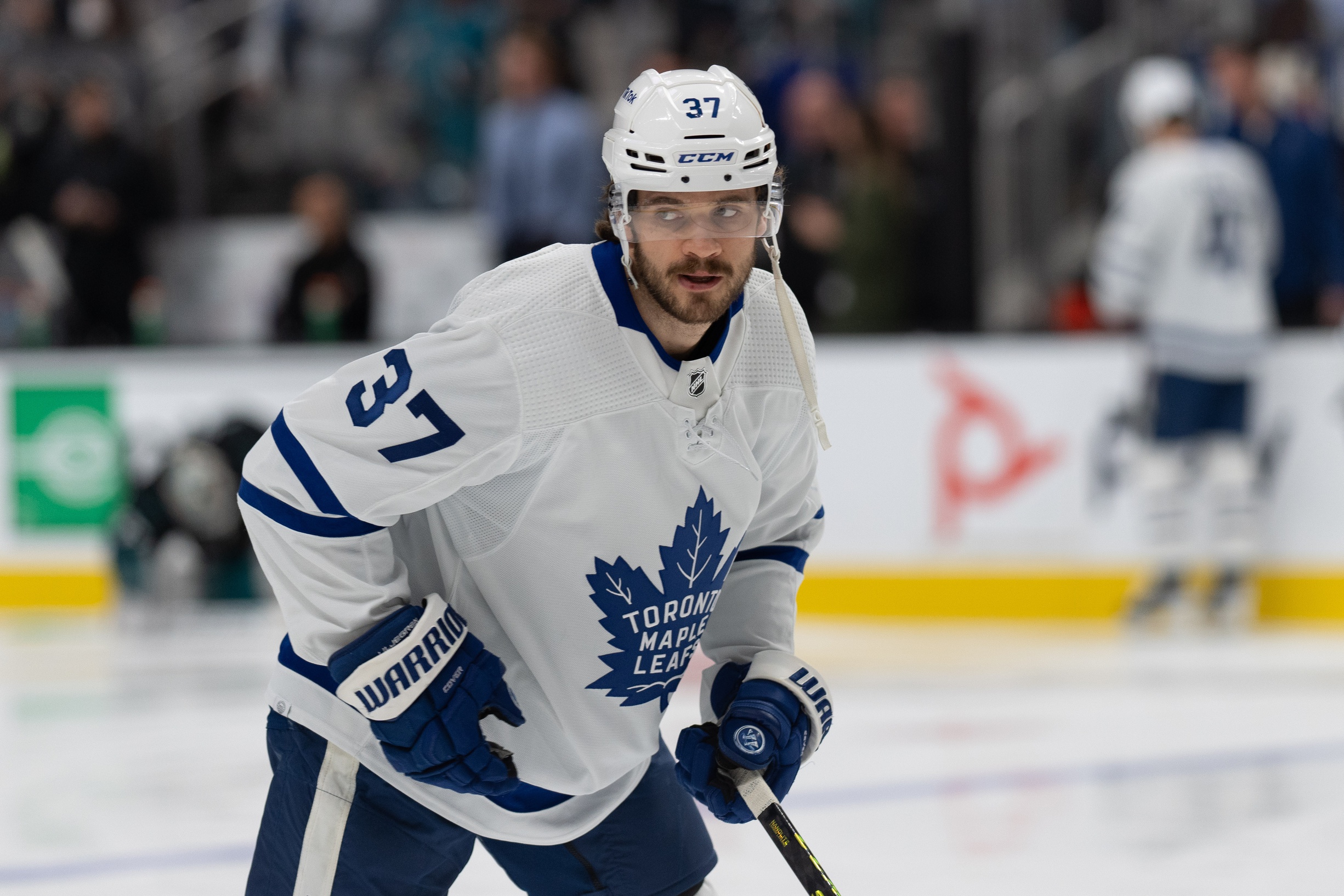 –  It is usually quite easy to predict who the Leafs' coaching staff will put on the ice in pretty well any situation, but I was surprised to see Timothy Liljegren on the penalty kill on a 5v3 against the Red Wings over Justin Holl. Holl led all Leafs in shorthanded time that game and has led them in the category all season. We have seen him and Jake Muzzin in years past play full two-minute 5v3 kills. Even when he's fatigued, they have generally gone with Holl in big penalty-killing spots.

With Holl currently a pending UFA, if there's a right-handed shot on the team that the Leafs will turn to should the dollars not work, it's Liljegren. He has handled shutdown duties at times and has been very good there (alongside Muzzin). His penalty-killing duties are increasing (he's playing 33 seconds per game more there this season vs. last), they are both right-handed, and Liljegren offers more offensively.
–  I know Conor Timmins receives the same attention as a succession plan on the right side, but he's not playing close to a similar role. He's generally sheltered, averages eight seconds of shorthanded ice time per game, is used offensively, and has only once played 20 minutes in 16 games. When the Leafs dealt with injuries on defense, Liljegren stepped up as a regular top-four defenseman. 
–  Interestingly, looking back at that time period, Rasmus Sandin actually averaged more than Liljegren, too, playing 20:34 per game over a month between November 19 and December 19. It's in part because he was the power-play quarterback during that time, averaging over three minutes per game on the man advantage. He recorded nine points in 14 games (and was +11).

Since then, Sandin has two points in eight games while his ice time has dropped over three and a half minutes per game. He has flashed the ability to move up the lineup and make an impact. In a limited role, he'll have to figure out how to best contribute while barely seeing power-play time, handling no penalty-killing duties, and not sharing the ice with the top offensive players as much.
–  Against Detroit, the Ben Chiarot hack on Michael Bunting was obviously a penalty – and Bunting is generally great at drawing penalties – but we saw this play out with Nazem Kadri, too: When you flop, eventually, not as many calls go your way. Just a few weeks ago, Bunting sold a high stick against the Blues and the Leafs scored on the subsequent power play. It should have been a penalty on Chiarot, but it was probably a reputation non-call. It's a fine line to walk.
–  We're officially in the second half of the season now, so it's time to start paying more attention to some of the little details within the game. In Boston for a big Saturday night game with a chance to make the division race somewhat interesting, the team's top six was fully healthy, and Sheldon Keefe started the David Kampf line with Pierre Engvall and Zach Aston-Reese. The Bruins controlled the shift, hemming the Leafs in their zone. It probably wasn't the checking/energy shift the Leafs wanted, but if the thought process was to calm the storm and not get scored on, they did accomplish that much.
–  To that end, it was also interesting that the Bruins – with last change – elected to play Patrice Bergeron against John Tavares and Mitch Marner while matching up Charlie Coyle against the Auston Matthews line. This is the type of pick-your-poison decision the Leafs need to force teams into – but also make them pay. The Matthews line wasn't generating much, and eventually, Keefe swapped William Nylander and Marner as a result. The Leafs scored after – so it worked to a degree – but it takes two five-on-five scoring lines to beat the top teams. The Leafs scored a power-play goal and were outscored 4-2 at five-on-five.
–  I know he didn't score, but on a broken play against the Bruins, Michael Bunting had daylight in front of him for a breakaway if he could win the race. He turned it on with "breakaway speed" to pull away for a clear scoring chance. I didn't think he had that type of speed in him, but it also helps explain why he's so good on the forecheck – he can get there quickly to apply pressure. He isn't generally thought of as a faster player. It would be nice to see that kind of speed with the puck show itself more often.
Quotes
---
"It is early here, but he is big. He is fast. He is strong. He works hard. He is first to the puck. That checks a lot of boxes in terms of guys who find a way to contribute and play in the NHL."

– Sheldon Keefe on Bobby McMann through two games
It was a shame that Bobby McMann was sick on Saturday. He strung together two decent games where he did not look out of place last week, and Boston would have provided a good test to see what he could do in a hostile environment against a top team.
His diving pass to spring Kerfoot on a mini-breakaway showed a good flash of his speed, how aggressive he is on the puck, and the type of second-effort play a team loves to have in its bottom six. He's turning 27 this year, so it's hard to get excited about the upside, but in terms of options for providing a solid bottom-six game, his competition right now is Dryden Hunt and Wayne Simmonds (possibly Joey Anderson, too). In other words, it's there for the taking.
I think their reputation as a team is different than when you actually play against them. They are in your face. They play fast. They are not overly physical and they are not going to run you out of the building, but they do gap up well. They limit time and space with their speed. They make the game hard.

– Taylor Hall on the Leafs' strengths as a team
This was always part of Kyle Dubas' vision: a swarming, defensively aggressive team. They aren't overly physical, but they limit time and space and have become one of the best defensive teams in the league. A lot of fans still think of them as an offensive run-and-gun club – which was the identity of the team with this core a few years ago – but they are from it in reality. Their opponents certainly recognize that.
"It's just something I've got to stay on top of with the medical team and the staff and making sure I get the care and treatment that I obviously need to perform every night."

– Auston Matthews on his undisclosed injury
I am not going to speculate on Auston Matthews' injury or how it happened, but reading between the lines, it's obviously something that flares up and needs to be managed. His scoring is down, and he's had a number of plays where the puck has not come off his stick the way we've become accustomed to. His one-timer, in particular, has pretty consistently missed the mark. 
It was a bit confusing that he couldn't play on Wednesday but for all intents and purposes was supposed to play the very next day; the reason he sat out in Detroit is that he woke up sick, not because of the injury. If he can't play the first game, surely he can't play the second the very next day.
It makes sense to err on the side of caution. It's the middle of January, and the Leafs are pretty much locked into the two or three seed in the Atlantic. Wanting him to play versus Boston on Saturday, after last playing the previous Sunday, with a chance to claw back into a division race is understandable. Sitting him against the Predators on Wednesday only to schedule him in against the Red Wings the next day is fair to question.
Tweets of the Week
---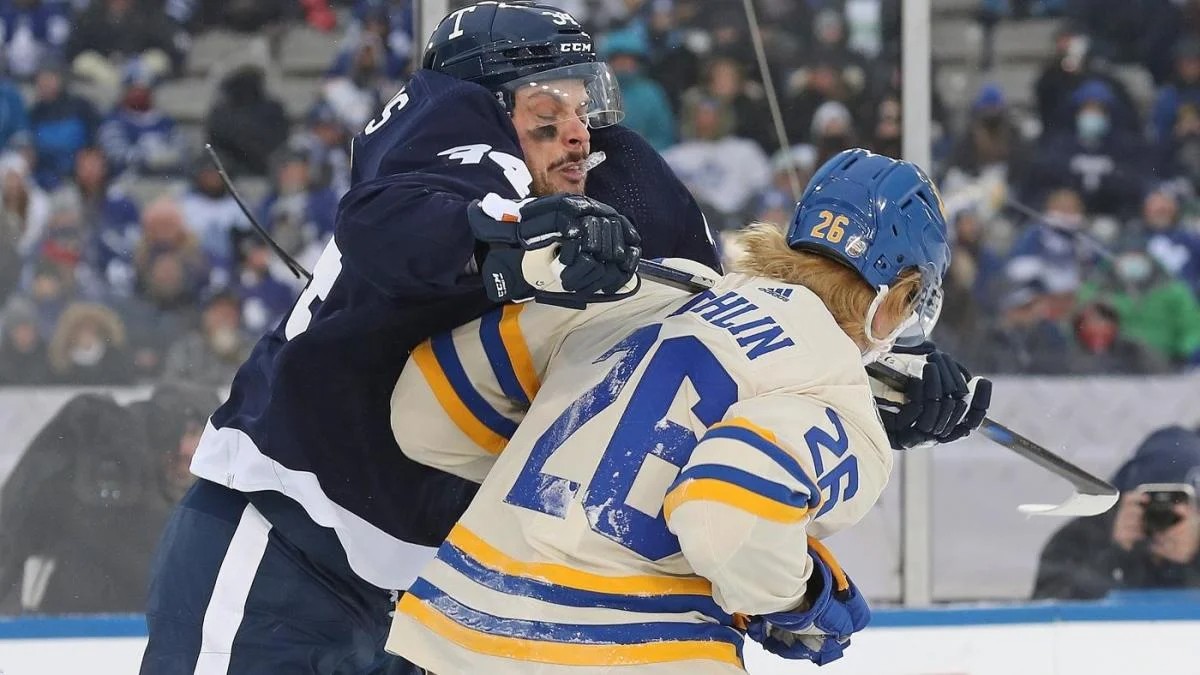 Matthews got 2 games for this play https://t.co/JA9saFYUzV

— Editor in J (@Account4hockey) January 13, 2023
I really try to make an effort not to complain about the officiating; it is what it is, and every single team complains. At the same time, this is a one-to-one comparison to the incident that got Auston Matthews suspended for two games last season. It's a cross-check to the face (Matthews' actually rode up the shoulder, so I would argue it actually wasn't as bad).
Both players had no suspension history. One guy plays in Arizona. The other plays for Toronto in a nationally broadcasted game – and the second the game ended, the broadcast aired a panel discussion about how long of a suspension Matthews should receive. There is no getting around the clear double standard at play here.
the vibes are immaculate folks pic.twitter.com/AU7HWDmzSh

— Prashanth Iyer (@iyer_prashanth) January 13, 2023
I was floored that the Red Wings put out their top power-play unit with a 3-1 lead with under a minute to play. They scored, and the goal scorer celebrated like this.
I guess we'll find out if any Leafs took exception to it on April 2.
My brother it's the last 6 years https://t.co/rXPNDPc3BN pic.twitter.com/SAY3JNFOnG

— Jules (@clairevoix498) January 12, 2023
In 2018, I wrote about how NHL's playoff bracket format and how problematic it is, especially for a really strong Leafs team that just so happens to play in the same division as two other elite teams. We are now in 2023, and nothing has changed. It is what it is, though. You have to beat the best to be the best.
Five Things I Think I'd Do
---
1.   I think the Leafs' injuries at center last week are once again a reminder of the need for another center option on the roster. We have talked about this for at least five years now, but this week, it was on full display.

Auston Matthews went down hurt – of course, nobody can replace a player of that calibre – and the Leafs moved William Nylander into his spot. It was a fair choice – and Nylander was good in the game – but there is a domino effect. Moving Nylander from wing to center on the same line is basically robbing Peter to pay Paul. Pierre Engvall moved up to Nylander's line, making the third line much worse, too.

When Pontus Holmberg was sick on Saturday, what did Sheldon Keefe do? He moved Alex Kerfoot to center – where he always struggles – and he played under 10 non-effective minutes. Zach Aston-Reese moved up to the third line, where he's biting off a bit more than he can chew considering he doesn't produce offensively. 
2.   I think the center depth should ideally be addressed by a versatile acquisition – a player who can play center and also on the left wing when the team is healthy. It should be someone who gives them a good option in the event that there is an injury, making it so that it's Calle Jarnkrok moving into the top six instead of Pierre Engvall. Scoring and center depth have been consistent issues in the Leafs' playoff appearances. Pontus Holmberg has been a pleasant surprise, but if they have to ask him to be a top-two center in the playoffs at any point, that is… ambitious. 
3.   On the flip side, I think a worthwhile conversation is starting to develop on defense. TJ Brodie has missed time with oblique and rib injuries now. He's played 28 of 44 games so far and is turning 33 this year. It's fair to wonder how he'll hold up through the rest of the season and playoffs, and without him as well as Jake Muzzin, the defense is questionable.

The Leafs tried Conor Timmins beside Morgan Rielly, and it was a mess. They've tried Jordie Benn, and while there were a few nice moments early on, reality hit quickly and it's not a viable solution. Their best bet is probably Morgan Rielly with Timothy Liljegren – it has had some success – but overall, if they can't trust Brodie to stay healthy, it becomes a real conversation about what should be done here.
4.   Furthermore, as long as TJ Brodie is out, I think the Leafs should probably give the Morgan Rielly – Timothy Liljegren duo some serious run and evaluate it. This allows them to keep together the Mark Giordano – Justin Holl pairing along with a third pairing composed of Rasmus Sandin alternating between Conor Timmins and Brodie depending on which pairing works better. This idea of playing Rielly with a sixth or seventh defenseman so that they can keep the other two pairings together is not doing anybody any favours.
5.   I think Bobby McMann, once healthy, should be given a few games to settle in and for the Leafs to properly evaluate him. It's easy to come in for a few games – with his dad in the stands, to boot – and stand out while riding a wave of adrenaline. It's another to do it night after night at the NHL level. The past examples of flashes in the pan fizzling out are countless.
McMann has flashed promise – and I see the appeal in his game – but he has to show he can sustain it over an extended period of time. If nothing else, his first few games have shown he's a fit stylistically and deserving of a longer look.