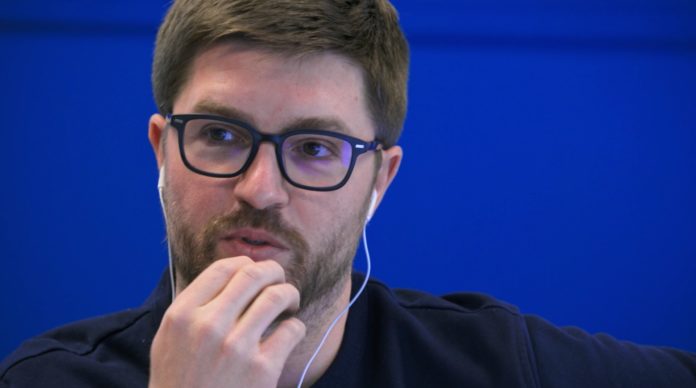 After the acquisition of Ryan O'Reilly and Noel Acciari, Kyle Dubas discussed his decision to move his chips into the middle ahead of the upcoming playoff run.
---
Opening remarks on the trade
Dubas: We felt the move was important considering the market. Going through all of our options, surveying the market, and continuing to watch where our team was at and where we are headed, to add these two specific players to our group… Obviously, Ryan O'Reilly's pedigree speaks for itself.
His defensive prowess, his playoff performance, what he brings to our center position, and what he brings to our team — on and off the ice — we thought was vital for trying to accomplish what we are trying to accomplish, especially with the level of competition we are going to face.
Noel Acciari is a player we have talked about internally for a long time. Obviously, he has been in our division every year that we have all been here except for this season when he signed with St. Louis. He is right-handed and can play center and can play wing. He is a high-end competitor. He is physical, but he can also chip in and score with strong finish around the net and off the rush. We felt that accomplished what we were looking to do up front.
As I said a few weeks ago, I don't often like to part with first-round picks for players that aren't under contract. I have done it twice now. I just felt that the team had earned it and we have to put our team in the best position.
I'd rather have dealt the picks than deal from our reserve of prospects — mostly because we know the prospects and what they are about. We are with them every day. The picks are a little bit like the mystery box. You can have the mystery box, or you can have the prospects. We kept our guys. We will roll from there.
---
Q&A
Is the message to the group that you expect them to win a Cup now?
Dubas: We talked about it going back to the press conference at the beginning of the year. We have been a top-five team in the standings. We are there again this year. When you are there, your goal has to be to try to win. If you are trying to win, you are trying to win the Stanley Cup.
People will laugh at that and scoff at that, and that is fine, but we are trying to win. Anything short of that, we will all be disappointed.
Is there anything more to come before March 3rd?
Dubas: We are always looking to improve the team. It is hard to say right now. You get through these things, and everything goes quiet. People start to ask you, "What do you have left to do? What are you looking to do?" If there is a way we can continue to improve the team, we will continue to look at that.
In the past, you have targeted this kind of experience in Mark Giordano and Nick Foligno. How excited were you for this deal, and where does it compare to those other players you've added?
Dubas: To me, going back through them, you are looking to add… We have needed certain things. The core group of the team is still young. It is getting a little bit older every time we have these trade deadline meetings where we add somebody to it, but I think the pedigree on Ryan — in terms of playoff performance, not that it is the be-all-end-all because he has been a great regular-season player as well — it certainly adds to this [group].
You are always looking to add the elements that you think are going to push over the top or that the group needs. At this time, we felt that the two guys who can play center, add to our center depth, and allow Holmberg to continue to develop the way we would like him to with the Marlies… I think it is important to add those types of guys.
We have our core group of forwards. We know they are going to produce and score. It is having guys that can also chip in, add depth to the scoring, and also bring more to our defensive element with our forward group and our penalty kill.
How much were you looking at Ryan O'Reilly before he got hurt, and how did the deal come together in the last few days?
Dubas: We played them in the second last game before he was hurt in St. Louis. He has played a long time. The key was, once he came back, seeing him back healthy and playing well. That puts your mind at ease.
It is not like it is a muscle thing. It is a broken bone. Once he is back healthy, cleared, playing, and playing well — and you see him out there — it puts it all to rest. He is healthy and ready to roll.
Is there any talk of an extension with him? Has that come up at all in extensions?
Dubas: Not at this time. My view on it at that, and I don't profess it is the right way to look at it, but I think that always becomes the topic with this. I think you want to see how a player fits in with where you are at, whether they like it, and whether it is the right fit.
I like the people to live together before they get married a little bit rather than take that step without it. That is just my view. It doesn't mean it is right. I know other teams have different views on it. My view is that you want to make sure the mix is right in the house before you commit to being together for a long time.
You are a pending free agent yourself. Would you have made this deal if you were signed for five years?
Dubas: I operate the same way. I understand that is a topic. As I have discussed before, I would operate the same way regardless of what my status was. It is just doing what is right for the organization and the team.
With Matt Murray's injury history and current situation, do you revisit the goaltending position in the next few weeks?
Dubas: Matt will be back healthy and ready to roll. I think this may be a blessing. It lets him recharge and be ready to roll while getting 100% healthy for the stretch.
With Ilya playing the way he has, with Joe Woll playing the way he has with the Marlies — he stepped right back in on Monday and played well… We have Erik Källgren there as depth as well. I think those guys have earned the right to roll. If things change in the next few weeks, we can always revisit it, but right now, I am very comfortable with them.
How concerned are you that you spent too many picks for the next draft?
Dubas: I don't like to. I'd be lying if I stood up here and said it wasn't a concern of mine. My view of it is that I would much rather keep the guys and the young players that are here and are signed. We know them and we know what they are about. We have our projection of what their potential is without overdoing it.
We also have been able to find players who have come into depth roles, which is really what you are expecting from the second, third, and fourth-round picks — whether it is the Alex Steeves, the McManns, or Joey Anderson in a different trade. We have had Holmberg picked later.
Our ability to have some success in that realm has kind of dictated this. I don't think it is sustainable for the very long run, but for where we are at right now, we have to do what we have to do.
With the way those guys had progressed — whether it is Minten, Knies, Grebenkin, Hirvonen, or Niemela — I was more comfortable moving the picks than I was moving the people who we know and have a deeper insight into their potential and also how they work with our development staff. The picks are not as certain.
I know not everyone would agree with that. There is an opportunity cost. That was the route we decided to go down.
Can you speak a little bit about the WHL you guy in Josh Pillar?
Dubas: He was a first-round pick in the Western league. He was Minnesota's fourth-round pick in 2021. He has been injured for most of the year. He came back, coincidentally, last night. He played against Victoria. He is an overage player.
We have Brandon Lisowsky on the team that we picked in the seventh round last year. We will see them lots. We will make a decision on his rights by June 1. We will use this time. They are a good team. Hopefully, he can come back and help them. We are going to see them a lot, and then we will make the decision on whether to sign him.