The Toronto Maple Leafs announced on Wednesday that they have signed Noah Gregor to a Professional Tryout agreement.
Gregor was originally drafted by the San Jose Sharks in the fourth round of the 2016 draft. Now 25, he was not qualified by the Sharks after playing parts of the past four seasons, including 57 games in the most recent campaign where he put up 10 goals (a career-high) and 17 points.
Similar to recent signing Simon Benoit, Gregor comes from a bottom-feeding team. The Sharks never even sniffed the playoffs over the past four seasons he was part of the organization. His most recent linemates were mainly Nico Sturm and Nick Bonino in a defensive zone start-heavy role. On a team that was outscored by 51 at 5v5, Gregor was only outscored by seven. He shoots a ton, averaging over two shots on net per game in each of the past two seasons. 
It's a worthwhile gamble to take a look at him in a better environment. There's virtually zero risk in doing so. 
On the ice, Gregor is known for his speed. He's an excellent skater who can win races to pucks, take defenders wide, and get in on the forecheck. The speed and shot generation make him stand out and provide some intrigue, but he simply hasn't come close to finishing at a high enough rate. Gregor has a career shooting percentage of 7.1 percent. For reference, Zach Aston-Reese has a 9.5 percent career shooting percentage. 
That's likely why the Sharks elected not to qualify him — he's shown to be a bottom-six player at best, the Sharks have some grinders among their forward ranks, and the organization is ushering in young players into their lineup. To that end, Gregor takes up a roster spot.
That's also where it could potentially be an interesting pickup for the Leafs.
The picture at the bottom of the forward lineup
---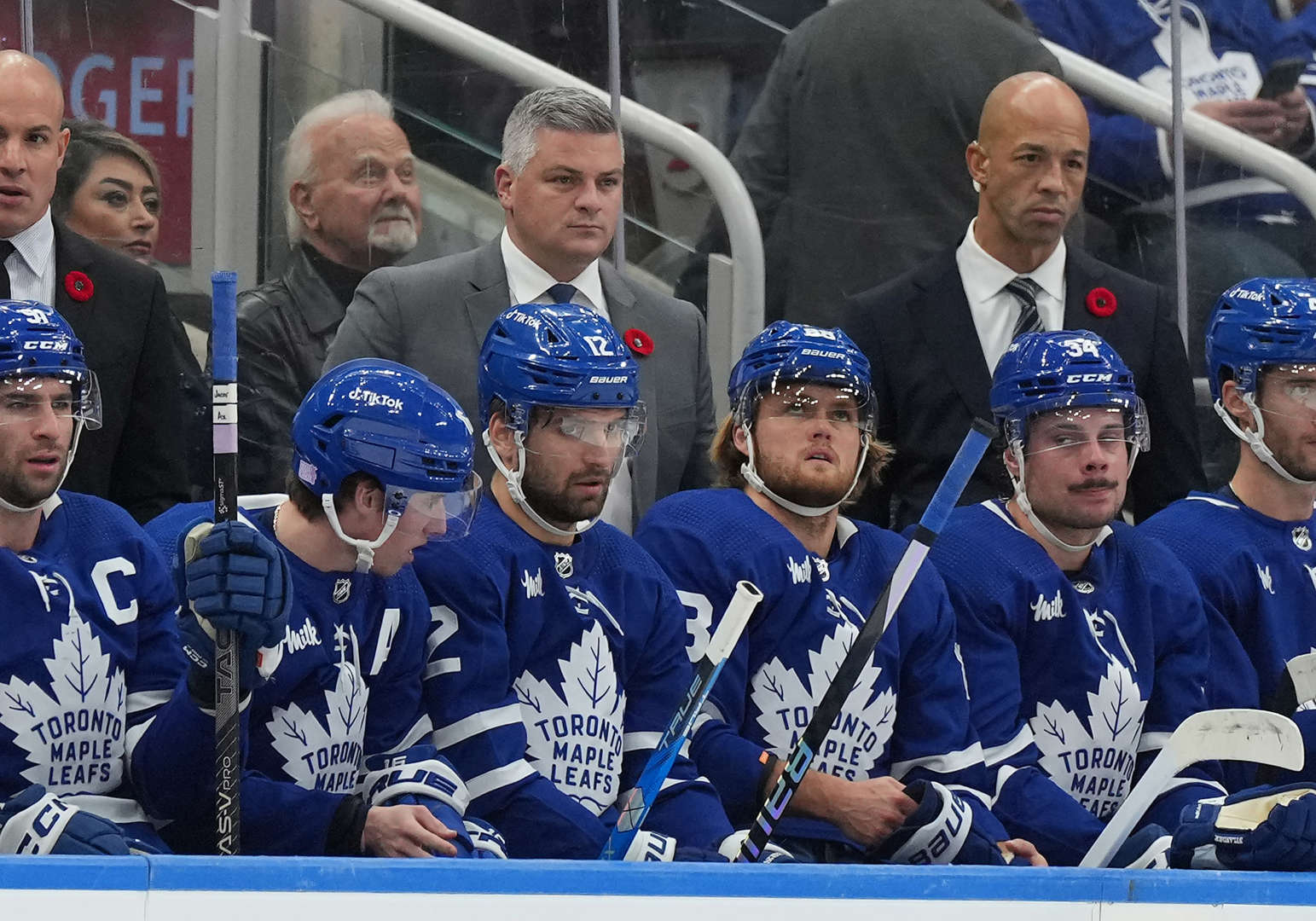 Barring a trade or injury, there are likely 10 veteran forwards firmly on the big club:
Auston Matthews

Mitch Marner

William Nylander

John Tavares

Tyler Bertuzzi

Max Domi

David Kampf

Calle Jarnkrok

Sam Lafferty

Ryan Reaves
The only reason I did not include Matthew Knies there is because he's not waiver eligible, and as everyone knows, the Leafs are in cap trouble. That said, if he looks anything like he did at the end of last season (not to mention any improvement over the summer), it will be very difficult to justify not including him on the NHL roster.
But there's more to it from there. Earlier this offseason, the Leafs signed Dylan Gambrell, who is going to battle for a roster spot.
Last season, all of Pontus Holmberg, Nick Robertson, and Bobby McMann appeared for the Leafs. All of them flashed promise at various times in various roles.
That's a lot of competition and potentially a lot of hurdles for young players to surmount just to get onto the roster and play NHL games.
Complicating matters is that the Leafs don't have the cap space to carry extra bodies. 
We have discussed this before, but Sheldon Keefe has done some of his best work as Leafs head coach when he's had extra players at his disposal that he can rotate in and out of the lineup. He was able at times to keep players fresh and rotate in the likes of Travis Boyd, Wayne Simmonds, Kyle Clifford, and others while squeezing some juice out of them with fresh legs. 
Keefe can't do that with this current roster as they aren't able to carry extra bodies. But there is still plenty of time for that to change. Perhaps this makes moving on from a depth forward more likely.
In that event, maybe it will open enough cap space by making management feel insulated enough to move someone out with a mix of depth players with experience (Gambrell and now Gregor) and young players (Holmberg, Robertson, and McMann). 
The Gregor PTO isn't a precursor to another move by any means. He's a young player with some NHL experience who can skate and generate shots on net — worth taking a flyer on — but it does feel like we're still waiting on something to settle the roster in place, be it in training camp, preseason, or on cutdown day.