The 2023 NHL UFA class as a whole is underwhelming. A number of the higher-level UFAs were already covered in the pieces about the Maple Leafs' own pending UFAs (Michael Bunting and Ryan O'Reilly, most notably).
This leaves us with a pretty thin list of external UFA targets to cover, one that contains very few big-time players. It's a collection of mostly mid-level complementary pieces straddling the line between pure bargain-bin hunting and names people have heard of. It's also not clear how many of these players will actually hit the open market, but we will list some options regardless.
Top Six Forward Targets
---
LW Tyler Bertuzzi – Let's start with a name that well may never reach UFA status given that the Boston Bruins moved out Taylor Hall on Monday in hopes of re-signing Bertuzzi. I'm skeptical that they'll get it done, and I am even more puzzled as to why they seem set on allocating such a large chunk of what little cap space they have available to a winger when the club currently has no top-six centers on the roster and is "operating under the assumption Bergeron and Krejci will not return." But hey, that's a Bruins problem, not a Maple Leafs problem.
Anyway, if Bertuzzi does escape Boston's mitts, he will be an attractive UFA target for a lot of teams, including the Leafs. If the plan is not to bring back Michael Bunting, Bertuzzi would fit nicely into the hole that Bunting vacated as a scrapper and complementary winger who can play around the net.
Bertuzzi has a 30-goal season in his past (which Bunting doesn't have) and showed out excellently in the one playoff series he has appeared in (this spring's Boston/Florida series), scoring five goals in seven games. FWIW, Bertuzzi was also an excellent AHL playoff performer, earning playoff MVP honours when Grand Rapids won the Calder Cup back in 2017.
I think Bertuzzi would fit in very nicely in Toronto next to some of the Leafs' star players and could produce rather handsomely. However, there are also reasons to be weary about giving a fat contract to Bertuzzi. He's already 28 and has had some troubles staying on the ice in recent years, missing all but nine games of the COVID-shortened 2020-21 season and then missing 32 games this year due to injury. In between, there was the 2021-22 season when Bertuzzi's aversion to the COVID vaccine ruled him ineligible to play on the road when the Red Wings visited Canada, causing him to miss 14 games of that season. Altogether, he's missed 93 games in the past three seasons, over 40% of those he was supposed to play.
Bertuzzi is also not a supreme play-driver or defensive player and has just one season with more than 21 goals. He's a useful top-six forward, but you have to make sure you're not overpaying for his hot playoffs against Florida. And in this free agent market, with so few quality names out there, you have to think the asking price will be big for Bertuzzi.
LW/C Evan Rodrigues – Rodrigues was a buy-low option last offseason, signing with Colorado and then replicating his strong season in Pittsburgh. Now he's a UFA coming off back-to-back seasons with double-digit goals and close to 40 points. Could a return to his hometown of Toronto be a possibility? The Leafs acquired him back in 2020 in the Kapanen trade, but they couldn't come to an agreement, but of course, it was Kyle Dubas in charge back then.
Let's presume that Rodrigues is open to coming to the Leafs. Is it a fit? I have some interest in Rodrigues as a reasonably-strong middle-six option who could give Toronto a bit of scoring depth without sacrificing defense. Rodrigues can play center but is perhaps better used high in the lineup on the wing next to an elite center (wonder if the Leafs have any of those?). This past season, the line Rodrigues logged the most minutes on at 5v5 was with Nathan MacKinnon and Mikko Rantanen, while the line he played on most frequently in 2021-22 in Pittsburgh was with Sidney Crosby and Jake Guentzel. In both cases, those lines decisively won their minutes. In other words, if you put E-Rod with #16 and #34 in Toronto, there is no reason to think they wouldn't crush it.
Like Bertuzzi, though, the Leafs should be cautious in their pursuit of Rodrigues. He turns 30 this summer, so you'd want to keep the term short. Rodrigues is also not a prolific scorer; he's never clipped 20 goals and holds a career-high of just 43 points. Don't forget the player you're paying for.
Finally, while he's been a decent playoff performer (4-7-11 in 16 games in his career), he was one of the many depth-scoring options who failed Colorado in their upset defeat at the hands of Seattle (one goal in that series). If the term and cap hit are reasonable, I like the fit. But anything longer than three years or higher than ~$3.5-4 M AAV represents the danger zone to me.
RW Vladimir Tarasenko – The once-great Tarasenko's star has faded a considerable amount, although he did still fetch a first-round pick at the trade deadline. Now 31, Tarasenko is coming off an 18-goal season, one that didn't see his play rise dramatically after the trade to the Rangers. He made a quick impact at first but then trailed off, eventually notching three goals (but only four points) in the playoff series against New Jersey. What does the future now hold for Tarasenko?
I'm not exactly sure as the picture is a bit cloudy. At his peak, Tarasenko was an elite shooter who racked up near-40 goal seasons back when that was considered an incredible feat. He scored 33 in both 2018 and 2019, winning the Cup in the spring of '19. Since then, his production has largely vanished.
Tarasenko played just 34 games combined in 2020 and 2021 due to a bevy of shoulder injuries (and subsequent surgeries), returned in 2021-22 to score 34 goals and 82 points, and then scored only 18 in 69 games this past year. Meanwhile, his defensive impacts — which were never very good — have cratered to catastrophic territory. He's the sort of player you need 30 goals from to justify the rest of the package, and unfortunately, he has scored 59 total goals over the past four seasons.
When I look at Tarasenko, I think he could be a fit with the Leafs if the market was honest about what Tarasenko is at this point — which, in all likelihood, it won't be. He's the classic example of a player who gets paid for what he was and not what he is.
I could have interest in Tarasenko if he were getting paid like a declining asset who will likely be a depth-scoring option, not a front-line player (shorter term, lower cap hit, etc). But Tarasenko's name apparently still has value, hence the first-round return that St. Louis fetched at the deadline. Given that context — and the projected 3x$5 M cap hit that Daily Faceoff has him getting — I don't have much interest.
The established NHL aging curve indicates steep decline in the early 30s for forwards, and that's where Tarasenko sits now. When we mix in the fact that injuries have already hit him hard, I would stay away from anything resembling that price.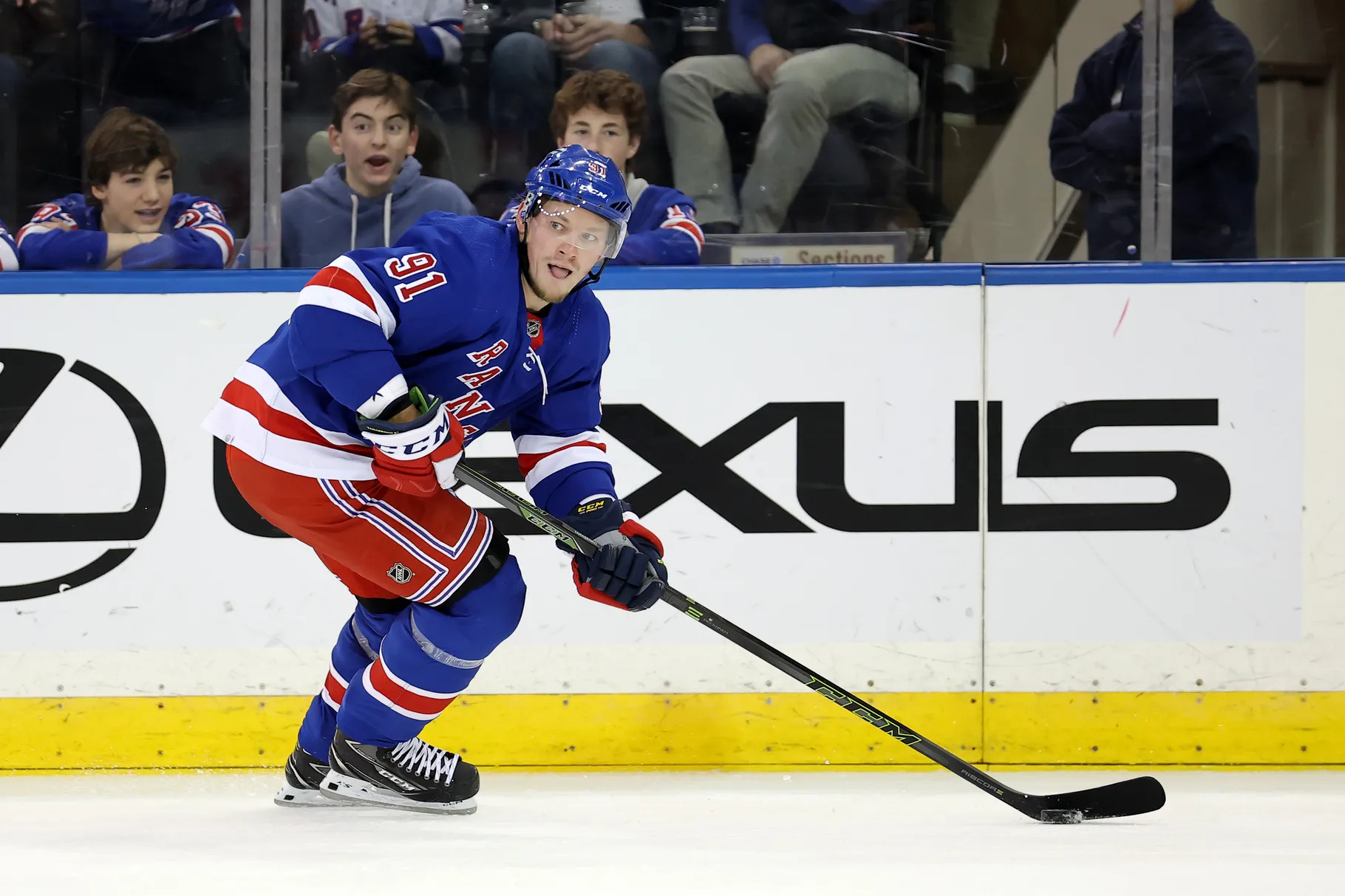 C Jonathan Toews and RW Patrick Kane – Let's do the old Blackhawks together. If you want to talk about a declining asset, how about these two fellas? This site discussed the possibility of getting either/both of these players at the deadline, but the Leafs ended up acquiring Ryan O'Reilly instead. Kane went to New York while Toews was not traded at all. Kane produced a few moments after the Rangers acquired him, erupting in one postseason game but remaining quiet in the others. Toews finished out the year in Chicago, received his final send-off from the home fans, and a decision has been made to part ways with the team.
It seems that both players will be hitting the open market, so it's time to revisit the idea of the Leafs going after either guy. I was rather tepid about the possibility back at the deadline, and I am even cooler about it now. Toews would fill more of a positional need as a center, but he's now 35 and doesn't much resemble the player he once was. There's no doubt in my mind that Toews could benefit from getting out of Chicago and playing with better, more offensive teammates, but the numbers were pretty gruesome this year.
The former Blackhawks captain scored 60% of his goals on the PP and his team was outscored by 22 goals when Toews was on the ice at 5v5, a mark worse than almost any other teammate. His xGF% at 5v5 while on the ice was sixth-worst on the team among 26 skaters to play at least 200 minutes this season. Even on a terrible team, Toews was performing badly relative to his teammates, and when we consider his age and ongoing battles with illness, there's not a lot here that attracts me beside the position and intangibles. It would have to be a very cheap, Spezza-like contract for me to consider it.
And then there's Patrick Kane, the much-discussed trade candidate this past deadline. Kane insisted that his hip was totally fine at the time, but after the season, he revealed that he would indeed be undergoing major surgery on it, which will sideline him for 4-6 months. That will keep Kane out at least until the fall and possibly until December. This complicates the picture on Kane considerably since it's hard to ascertain how much of his lackluster performance this year was due to the specific hip injury and how much was natural age-based decline for a 34-year-old. Kane still scored 57 points, but the impacts were also quite poor: Chicago was -13 with him on the ice at 5v5 and his xGF% was one of the five worse than Toews'.
In New York, the goals for numbers perked up (in part thanks to elite on-ice SV%, but the underlying metrics were still bad). The question with Kane is A) how much of this past season was the result of the hip and B) whether you believe the hip surgery can fix him, especially when he may already be 35 by the time he takes the ice again (Kane is a November birthday).
I think I have a bit more faith in Kane being a useful player than Toews, but there's so much uncertainty here. Again, I'd largely only go down the road of scooping up Kane if it were a one-year deal carrying a very, very low cap hit. There's upside if it pans out; there is the possibility of Kane providing a high-end addition to the PP, adding to the overall offense, and bringing his championship pedigree to the fold, but Kane is also such a poor defensive player that there's a considerable risk. The best course of action is likely to stay away.
C/LW Ivan Barbashev – If Elliotte Friedman is to be believed, Ivan Barbashev is the number-one UFA target on the board. 'Tis what happens when you win the Stanley Cup and look good doing it.
Barbashev played on a line in Vegas with Jack Eichel and Jonathan Marchessault, one that was actually below water in the regular season after Barbashev was acquired from St. Louis but then exploded in the playoffs. Marketed as a center when he left the Blues, Barbashev looked incredibly comfortable on the wing with the Golden Knights (he was clearly the third-best player on the line, but he was still very good). He scored 7-11-18 in 22 games in the postseason — a far more productive playoff than he manufactured four years earlier when he won the Cup (six points in 25 games). All of this has combined to make Barbashev a big name on the block.
Barbashev would bring a lot of desirable traits to the Maple Leafs: playoff success, and a Swiss Army knife-type skillset, not unlike Alex Kerfoot. Barbashev can play wing or center, PP or PK, and unlike Kerfoot, he's comfortable going to the net and mucking it up (182 hits this past season). His 42 goals across the past two years make Barbashev an extremely attractive free-agent option, and he would make the Leafs better.
Unfortunately, again, we have to ponder the price tag. If teams do indeed consider Barbashev the top name on the board as Friedman suggests, it is likely to be a cap hit I am quite uncomfortable with. Friedman reported a couple of weeks back that Barbashev is potentially looking for an eight-year, $5+M AAV contract, which is a non-starter for me.
At 27, an eight-year deal is perhaps more plausible than it would be for other UFAs, but that's still a lot for a player with one 20-goal season in his career. Barbashev seems to be the classic case of a player who is going to be grossly overpaid based on a playoffs where he played with the Conn Smythe winner and a legitimate 1C. For that reason, the Leafs are better off looking the other way.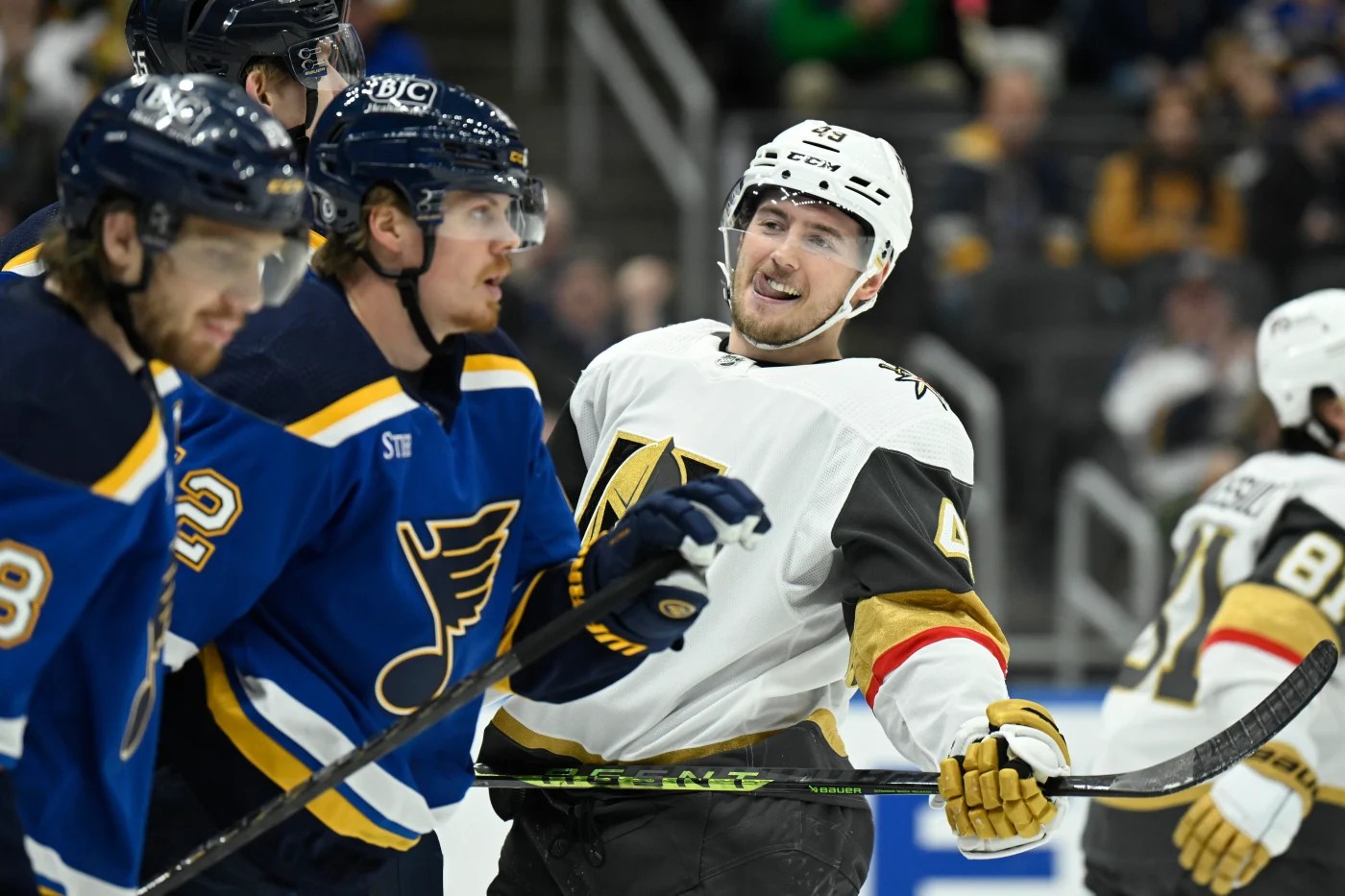 C/LW Max Domi – Another player dealt at the trade deadline who merits some discussion is Max Domi, who is often connected to Toronto for obvious reasons related to his last name. Domi is coming off an excellent season of 56 points, most of it coming on a dreadful Blackhawks team before he was shipped to Dallas. With the Stars, Domi cobbled together a successful playoff with 13 points in 19 games as Dallas reached the Western Conference Finals. Now he hits the UFA market and the 28-year-old forward will be looking to cash in on his stellar campaign.
With Domi, the question has always been about the trade-off between his upsides and downsides. On the plus side, there's Domi's excellent passing ability; he is a high-end distributor who sees the ice quite well. There's also the edge he brings — he inherited a milder version of his dad's — and the ability to play center or wing (although he's really more of a winger to me). Domi dazzled in Game 7 of the first round in 2022 — scoring two goals to put Carolina past Boston 3-2 — and then put together the decent playoff this year.
On the negative side, there's Domi's horrendous defensive play, ranking near rock bottom of every analytical model in even-strength defense year after year. NHL teams have simply not been willing to accept that level of defensive play for long without much higher offensive totals, leading to Domi logging time on six different NHL teams within eight seasons. As they often say with journeymen, they're journeymen for a reason.
This makes me pretty hesitant to invest in Domi on a significant free-agent contract this year. I've always viewed him as some degree of an empty-calories scorer and the sort of player that perhaps you can rent for cheap but should stay away from as a whole. Daily Faceoff has Domi projected for five years at close to $5M per season. If that's the ask, I would be going another way.
Moreover, I think the Leafs are better off pursuing finishing talent over passing talent, and Domi has never been much of a finisher (10.3%). It doesn't seem like this one is a great fit.
C/RW JT Compher – It seems that JT Compher is on his way out of Colorado after the Avs made a trade for Ryan Johansen this past weekend as Johansen will likely take the center spot that Compher once held.
Compher was a stand-out college player at Michigan who has worked his way up in the NHL from bottom six afterthought to number-two center this past season with Nazem Kadri leaving in free agency. Compher's career-high in points surged from 33 to 52 with the increase in role and PP time, and that's despite a SH% that was below his career average. Compher netted 17 goals playing over 20 minutes per night, with a real role on both special-teams units and pretty solid impacts across the board (only the PK was a bit of a weakness, per the models). Now age 28, Compher is looking to cash in for a big payday this summer.
Compher is attractive because of his position primarily. He is a true center unlike Domi or Rodrigues and probably a better fit there than Barbashev. His most common lines this season were with Logan O'Connor and Andrew Cogliano as well as Mikko Rantanen and Rodrigues. For that reason, Compher is a player who hypothetically could push John Tavares to the wing and play 2C if the team wanted or slide down and be a strong 3C option. He's also got plenty of playoff experience and a Stanley Cup ring. As I mentioned, he could play a big role on the PP as well as on the PK. Again, I don't hate the fit. It's just about the price.
Compher produced a career year at the perfect time, stuffing the stat sheet right before he hit the market. In a thin UFA class, there will likely be more suitors than there should be for Compher who will be bidding each other up. Daily Faceoff has him projected for five years, $5.3M AAV, which is rich for me.
The crucial question is whether you think he's a true 2C or more of a 3C, and that price indicates something in between. I tend to like Compher more as my 3C (that's where he was when the Avalanche won a title, after all), and thus would like to keep the cost down. But if you're sold on him as a legitimate top-six option, then you can definitely make the case for Compher at that price, and it will probably improve the team.
LW Max Pacioretty – Of all the possibilities in this article, this may be the one I like the most (Bertuzzi would be the other one). Pacioretty is coming off a devastating season of injuries, suffering an Achilles tear that caused him to miss the first half of the year followed by a strong return that lasted only five games before another Achilles injury struck. There was the question at the time if the veteran winger had rushed his recovery (he made it back in less than six months), but now the second injury is likely to give him a much longer period of time to recuperate. The injury was sustained in mid-January, so it would be eight months until the start of training camp, although no timetable was provided at the time.
The reason I like Pacioretty is that — unlike Kane and Tarasenko, who should be true buy-low, bargain-bin players but may not be due to their flashy names — he likely will be quite affordable. The two massive injuries — coming after a 2021-22 season that saw him miss half the year with other ailments — combined with the fact that his star was never as bright as Kane/Tarasenko (despite Patches' awesome production at his peak) means that he will likely be available for a very low price. He'll turn 35 in the fall, which should further keep the asset cost-controlled. I'd have a lot of time for the Leafs taking a swing given the high possible upside.
Despite Pacioretty's advanced age, he has aged gracefully. He scored 78 goals in 185 games (a 35-per-82 pace) over his age 30-32 seasons, and even in the last two seasons riddled with injuries, Pacioretty has scored 22 goals in 44 games. He notched three in his brief five-game return for Carolina back in January. The guy fills the net with pucks whenever he's healthy, and if I were the Leafs, I'd be interested in being the team that Pacioretty does it for whenever he can be available this year.
In a best-case scenario, Pacioretty returns to full health and resumes his place as a goalscorer in an NHL top six. In the worst-case scenario, he's hurt again and the contract goes on LTIR. For a low cap hit and a likely one-year deal, I think it's a lottery ticket worth grabbing.
***
Further Reading