Predictably, the arbiter has more-or-less split the difference between the $2.4 million club ask and $4.9 million player ask, awarding Ilya Samsonov a one-year deal worth $3.55 million.
Last season was Samsonov's first playing 40+ games with a save percentage over .900, and he only has 131 NHL games played over his career with a career-high of 44GP in a single season. As solid and generally consistent as his .919 season was in Toronto performance-wise (particularly his round-one series against Tampa in which he was as integral as anyone on the Leafs roster in carrying the team over the first-round hump), he battled various injuries throughout the year — most notably, a knee injury in November on the Brad Marchand penalty-shot goal and a neck injury that knocked him out of the Florida series.
To bet long-term on a goalie with his limited track record would be unnecessarily risky, but a two-year term somewhere slightly higher than the settlement figure, rather than walking him to UFA on a one-year deal through arbitration, would've been ideal from an asset/cap management point of view, in addition to avoiding the often-ugly arbitration process. Even if Samsonov doesn't produce as strong of a season in 2023-24 and fails to cement himself as their starter of the future, the Leafs have been a strong enough team and have generally created a friendly enough environment for their goaltenders in the regular season to believe he wouldn't fall off a cliff at age 26, and the second year on a contract somewhere in the $3.6-3.9 million AAV range most likely would've been easily movable if push came to shove.
However, Samsonov has shown the conviction to bet on himself multiple times now, and perhaps there wasn't much of an appetite on his side of the negotiation to put together that kind of a deal pre-arbitration. From the Leafs' side of things, there needs to be a ruthlessness with which they handle any multi-year contracts knowing the margins are thin under the cap and there are big contract negotiations underway with two of their star players for 2024-25.
The current cap situation
---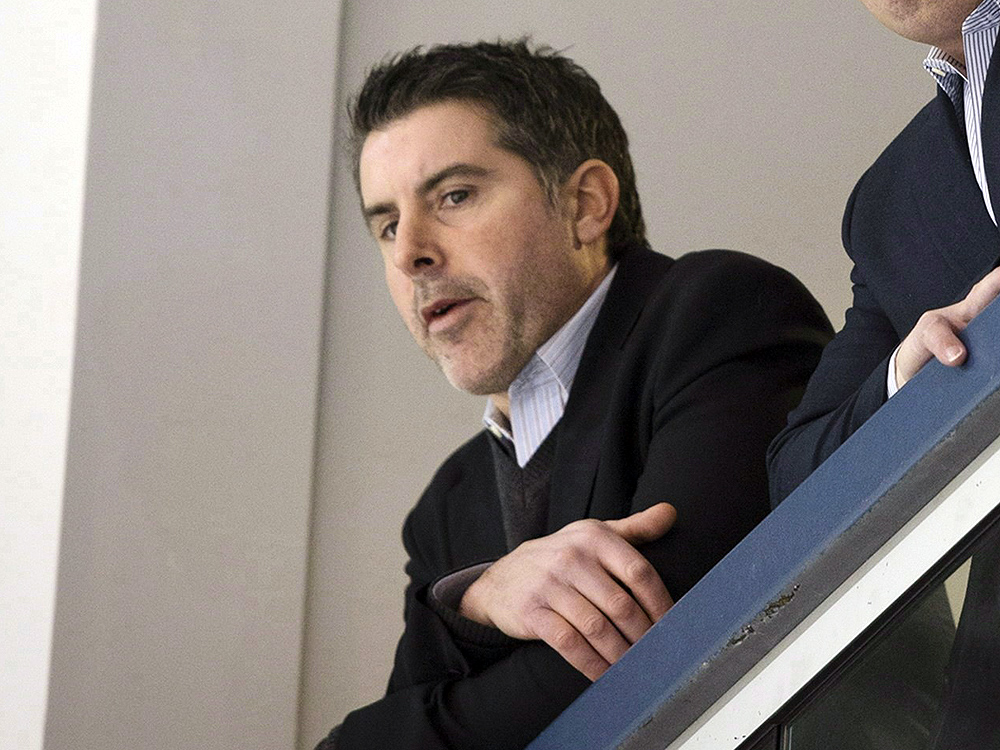 As far as the Leafs' goaltending situation and the 2023-24 cap picture, the big question that follows this settlement is whether or not the Leafs go the buyout route with Matt Murray in three days' time or if he is indeed battling a chronic injury that will make LTIR an available avenue to them in the final year of his contract. With Joseph Woll waiver eligible and the current cap situation as tight as it is, carrying Murray's $4.688 million cap hit on the opening-night roster would seem to be untenable at this time barring other notable moves.
The Leafs are now sitting ~$12.38 million over the cap, but with the $5.625 million of LTIR relief available on Jake Muzzin's contract and potentially $4.688 million on Murray's (for a total of $10.5 million in available LTIR relief), it could get them within ~$1.98 million of cap compliance with a 23-man roster. The Leafs could send down Pontus Holmberg's $800k (waiver exempt) and waive Conor Timmins' $1.1 million off the roster to get within a few hundred thousand of cap compliance, which would leave Leafs with a tight 20-man roster and would risk losing valuable right-handed depth off the blue line.
If Murray is not LTIR eligible and the Leafs choose the buyout route, it places a $688k cap hit on their books for 2023-24 (followed by a $2 million hit in 2024-25), so the margins would be that much tighter and a trade becomes all the more necessary.
TJ Brodie's name has been bandied about as a possibility to move, but he's too important at too important of a position to be jettisoned without a replacement at the ready via FA (slim pickings) or trade (not an easy deal to swing). The only other names that make even a modicum of sense to move for cap reasons would be Sam Lafferty's $1.15 million or Calle Jarnkrok and his $2.1 million AAV contract, but Jarnkrok did produce 20 goals last season — very solid bang for the buck, in addition to secondary roles on both special teams units — while proving a reasonable complement to Auston Matthews at points. Without Jarnkrok, they would be banking more heavily on rookie Matthew Knies' ability to produce significantly and hold up over the course of his first experience with a 82 games + playoffs NHL schedule. That said, there may be a way to move Jarnkrok or Lafferty and replace one of them with an even cheaper depth option.
Perhaps they simply forge ahead and try to make the numbers work as training camp plays out, which can bring about injuries and unforeseen developments. We'll wait and see what Brad Treliving and Brandon Pridham have in store.