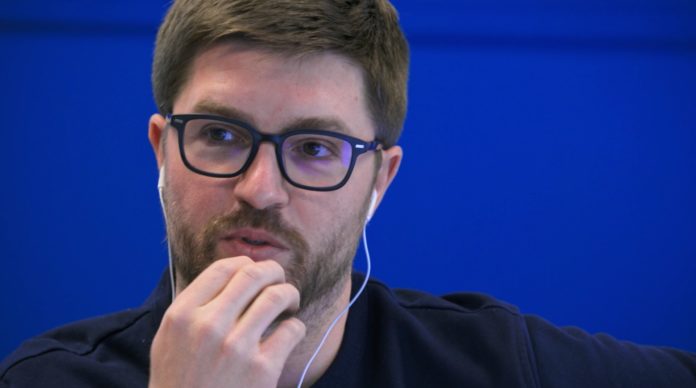 In an All-Star break edition of Leafs Links, the insiders discuss the latest buzz from around the NHL on the top 2023 trade deadline targets.
---
Seravalli: Rangers are the team to beat on Timo Meier (

DFO

)
On an All-Star weekend edition of the Daily Faceoff podcast, Frank Seravalli discussed the frontrunners for Timo Meier and the likely asking price involved in acquiring the Sharks winger.
Seravalli on the Meier sweepstakes:
You have to start with the New York Rangers. I believe Timo Meier is their number-one target. It is not the $6 million cap hit that is the complicating factor — especially not for a team like the Rangers. They are one of the few contenders that actually has salary cap space.

The complicating factor is the qualifying offer. We know Timo Meier is going to be expensive, but at $10 million for the qualifying offer, is he a $10 million player? I don't think so, and I think the rest of the league sees that as well. It changes the complexion.

Is he a rental or is he someone who is going to end up signed long term? I think teams are looking at him at 26 years old and are saying it is someone they would like to have long-term on a seven-year, eight-year deal. It is probably going to come in somewhere south of $10 million — probably in the $9 million range. It is still expensive, but I look at New York and say he is the perfect fit.

The Rangers are #1, and then I would go across the Hudson River to the New Jersey Devils as the second option. There is no doubt the Devils are interested. The Swiss connection in Hischier and Meier — throw those two together, and you make magic. But I have the Rangers as the team to beat.
Seravalli on whether the Rangers will have to give up Kaapo Kakko or Alexis Lafreniere in the trade to acquire Meier:
I don't think they need to. If you look at the price paid for Alex Debrincat, that was a $9 million qualifying offer — not the $10 million of Meier — and he had the one additional year at a pretty inexpensive cap hit at $6 million and change. Meier doesn't have that. He needs to be re-signed immediately. The price is going to be less.

I don't think you have to give up a Kakko or Lafreniere. Frankly, I don't have any indication yet that the Rangers are willing to go down that path.
Seravalli on the latest with Ryan O'Reilly:
They have remained in contact with O'Reilly and tried to get something done. It doesn't seem like at this time there is a lot of hope a contract extension is going to materialize for the captain. We know that Doug Armstrong is a killer. He is going to go out and get the best return possible for that franchise.

Once they get to a point where there is no return, that is when they are going to step up and make the trade. There has been a lot of interest in O'Reilly. He is the quintessential deadline add. He may be a little older at 31. He may have had a tough season. But his game when you think of the Conn Smythe and helping the Blues to the 2019 Cup, he is an add a lot of teams would like to have.
Seravalli on the interest in Chicago forward Sam Lafferty:
He is someone that is not necessarily a big name or sexy acquisition, he has speed to burn — elite speed — and he has a good penalty killer. He is second in the league in shorthanded goals only behind Reilly Smith. He has three shorthanded goals. He can play on your top penalty kill and add some speed to the bottom six of your lineup. He has term remaining on his contract at $1.1 million next season.

For the Chicago Blackhawks, this guy is a lower-case Brandon Hagel. If you think about the return they got last year, Sam Lafferty is someone that could return a second-round pick and a prospect. I would be very surprised if a team like the Tampa Bay Lightning, who routinely recognizes value in a player like Lafferty with that term and have a fourth line that is maybe a little bit slow… Keep an eye on that.
---
Johnston: "I just don't see the Leafs being in on the biggest [rental] names at the top of the board"

(

TSN1050)
On TSN Overdrive, Chris Johnston discussed Kyle Dubas' mindset heading into the trade deadline and his appetite to pay up for a rental.
Johnston on the latest with Jake Muzzin's status:
My understanding is he has a follow-up appointment in California with the doctors he saw there. It is at some point early next week, and then there will be a clear direction. It would be a surprise if he was able to come back and make an attempt at returning. He has stayed very close with the team and has been with them on the road, but I don't believe it will be in the cards that he will be back healthy and playing again.
Johnston on whether Kyle Dubas is going to make all-in moves at the deadline:
I know there was the first-rounder for Nick Foligno a few years ago, but by and large, they haven't gone huge on the prices they have paid for rentals. If that continues to be the case, I just don't see them being in on the biggest names at the top of the board.

Last year, it took a long time for that Mark Giordano trade to come together. A first-rounder went for Ben Chiarot that deadline. The Leafs hung around until the end to see what they could best get for a second-round pick. They were not giving up a first-round pick for a player on an expiring contract.

Maybe there are some guys out there with term and it is a bit of a different calculus, but I just think it is too random for 20 regular-season games give or take and no more than 28 in the playoffs at the absolute most to give up that kind of a return.

I am not going to put my career on it and say he would never do it, but it is just not how he thinks. That represent a change in his philosophy and approach if he were to ever swing big on something like that.
Johnston on whether Dubas' contract status changes any of his thinking around deadline decisions:
In his mind, he is not auditioning for anything here. They should know exactly what he is. Obviously, this is is fifth year as GM and he has been here longer than that in the front office. He learns things and maybe you change and adjust over time. But I think he is going to stay true to himself and let the chips fall where they may.

For the last five years, it came down to the final game in the playoff series, and they unfortunately came up with losses in all of them. They have been right there. Here we are again with them close to the top of the league in points percentage. I just think he is not going to do anything too dramatic. I may be wrong. If he does, I will say it is a big surprise.

I think he is going to stick to the plan he has. He believes in the core group. We all know the stakes are different this year. There are so few players on the team who are signed beyond the season. Even a couple that are, they are eligible for extensions as of July 1st. Kyle Dubas himself doesn't have a contract. This could be a make-or-break type of season, but I am not sure it is going to alter the way Dubas makes decisions in the next month.
---
Friedman: How injured is Patrick Kane? (

32 Thoughts

)
On 32 Thoughts, Elliotte Friedman mentioned the talk around the league about Patrick Kane's health as the player and the Blackhawks near a decision on whether he will be traded at the deadline.
I do think, sometime in the near future, we are going to get some clarity on Patrick Kane, Jonathan Toews, and what their plans are or how they feel about the deadline.

In talking to a couple of people — guys who have played against Kane recently — they can see that he is really gutting it out. He is not 100%. A couple of them said they really gave him credit for him trying to play through it. What one player said to me is, "You can really tell he is not Patrick Kane." But he really praised him for the effort he was making to do it. He knows the Blackhawks are counting on it.
---
Strickland: Blues will attempt to re-sign O'Reilly in the offseason if he is traded at the deadline (

TSN1050

)
On TSN's First Up, long-time Blues insider Andy Strickland discussed the latest on deadline trade candidates Ryan O'Reilly, Ivan Barbashev, and Vladimir Tarasenko.
Strickland on GM Doug Armstrong's approach to the deadline with Ryan O'Reilly and Ivan Barbashev:
The Blues have interest in keeping some of these guys. Whether they get it done before the trade deadline is a whole other story, but I know the conversations the Blues have had behind the scenes is, "Listen, we know we can get quality assets for you. We want to keep you beyond the season. Are you willing to accept the trade and re-sign with us in the summer?"

I think that is some of the dialogue that has been going on. We all know there is significant risk involved in doing that. The team could have a long playoff run or even win the Cup, and maybe they want to stay with that team, the team wants to keep them, or maybe their value increases to a point that it exceeds what your budget is.
Strickland on the Blues' interest in keeping Barbashev and O'Reilly:
For a guy like Barbashev, the Blues have expressed interest in keeping him. They have had conversations about it recently. There have been some reports about them saying they were not going to re-sign him. They may very well trade him, but it comes down to what the player wants to do.

Barbashev wants to play in the playoffs. Maybe it is an opportunity for him to increase his value. His offensive numbers haven't been as high this season as they were a year ago. He is looking for a contract. He wants to win or have a chance to win.

I don't know how much he is interested in re-signing before the deadline, but I can tell you the team has interest in keeping him. He is 27 years of age, impacts the game in so many different ways, and doesn't just score. You don't go into a season expecting him to put up 26 in 60 like he did a season ago, but he career'd it last year.

O'Reilly is in a similar situation. They will try to sign O'Reilly. People say that the chances of bringing him back and re-signing the player after a trade almost never happens, and that is true. But when it does happen, it is because the player wants to stay with the particular team. In this case, O'Reilly doesn't want to leave. He has been traded before and found himself in a miserable situation. He wanted out there. He is in a very happy situation.

He has young kids, his wife likes it here, he has won a Cup, and he is an icon here with the franchise. He is a Conn Smythe and Selke winner. They also know they can get significant value for him. Do they trade him with the gentleman's agreement they will re-sign him in the summer as well?
Strickland on Tarasenko's availability:
Tarasenko is a whole different ballgame. He is the closest thing to a lock as you have on the roster to get traded.

The reality is for Tarasenko: He came into the season thinking he would fetch a specific number in free agency. He hasn't had a great season, and then he gets hurt. The numbers don't stand out or pop when you look at the numbers that he has put up so far this season. He may well have to go to a team that geographically is not overly appealing to him at the deadline in an effort to drum up some interest and increase his value.

He has been a really good playoff player throughout the course of his career. If I am in need of scoring, say you want about Tarasenko, but I would take him in a heartbeat. He is streaky and can get really, really hot. He brings a dimension that a lot of guys just don't have with his shot. He can score big goals. He has done that over the course of his career.

He has the no-trade clause. Everyone wants to play in the southeast — Tampa, Florida, Carolina might be an option — but he might have to go to a team that geographically is not an overwhelming situation for him but it may be the best situation for him long-term in terms of what the contract might look like this summer.