Last week over at Sportsnet.ca, Justin Bourne published an excellent piece on the Maple Leafs' defensive play, including some of their issues handling opposing forechecks.
There's a lot of useful data in there, particularly the piece that points to the Leafs' strategy of not playing defense as the best form of defense. Generally speaking, they break out cleanly and are a top-five team in offensive-zone possession time. Limiting shots and chances against as a five-man unit makes the lives of their defensemen and also their goaltenders easier.
Justin's whole piece is worth a read, but a standout aspect of the video clips is that the Leafs' promising young defensemen, in particular, really struggle with making reads under heavy pressure. The Rasmus Sandin giveaway for a goal against in the Boston Bruins game was eerily similar to the giveaways he was committing two years ago in that crucial Game 5 against the Montreal Canadiens.
Making plays with the puck is great, but there is a line between making a play and risking a higher-danger pass. Sometimes, a defenseman has to settle for simply getting the puck out. In the playoffs, the checking is so tight and all the teams are so good that a defenseman needs to know when he is simply in survival mode for a shift instead of forcing plays.
We are seeing similar issues now with Conor Timmins, who has been burned after forcing pucks up the middle at times. The highs are very high with talented young defensemen, but the lows can be very low.
We often hear the adage that it takes NHL defensemen roughly 300 games to really settle into the league. It's a position of avoiding mistakes, and the only way to learn is by experiencing those mistakes, which takes time and a lot of reps. Sandin has played 135 NHL games. Timmins has played just 59 NHL games. Even Timothy Liljegren – also highlighted in Bourne's clips – has only played 115 NHL games.
It all circles back to what Kyle Dubas said in November when Jake Muzzin went down hurt.
"With the increased opportunity, can they continue to elevate themselves as they each have in their respective starts to their careers for us?

That will be step one. Step two will be identifying — even if they elevate themselves — if it is going to be enough to help us really accomplish what we want to accomplish, and then we will evaluate the trade market and go from there."
The Leafs are not a team that is willing to live with the growing pains and the learning experiences in the playoffs at this point. If they don't want to count on young defensemen logging heavy minutes in the postseason, the current options are 39-year-old Mark Giordano, Justin Holl, and Jordie Benn, along with Morgan Rielly and TJ Brodie.
My impression is that Dubas is keenly aware of the risks that come with counting on a number of young defensemen at playoff time. As great as Giordano has been for the Leafs, expecting him to log massive minutes every other night as the team stares down a Tampa Bay -> Boston path just to make it to the Eastern Conference Final is a big ask.
It explains his reported interest in acquiring an experienced defenseman – they have been linked to Vladislav Gavrikov, Jake McCabe, and Connor Murphy, to name a few. Reading the tea leaves from the outside, I think Dubas' interest in adding to this group is very real.
Up front, we all know the Leafs excel – and stack up well against any other team – with their top-six forward group. Their top-four forwards – Auston Matthews, Mitch Marner, William Nylander, and John Tavares – speak for themselves. Michael Bunting fits in at the top of the lineup and is productive there. While the final spot in the top six has been a hot-button topic, Calle Jarnkrok has generally acquitted himself reasonably well there.
Overall, this group is so good that it can cover holes in the other parts of the lineup over the course of 82 games.
This brings us to the bottom six, a group that has largely been composed of Pierre Engvall, David Kampf, Alex Kerfoot, Pontus Holmberg, Zach Aston-Reese, and a rotating cast of Joey Anderson, Wayne Simmonds, and a few other players who aren't in the organization anymore.
In total, those six players (I am generously including Anderson, who has two goals, over Simmonds, who has yet to score) have combined to score 33 goals. Engvall leads their bottom six with 10 goals.
By comparison, let's look at the bottom sixes of the Bruins and Lightning, who are the only two teams worth looking at due to the divisional playoff bracket.
The Bruins' bottom six is a bit difficult to sort out. Jake DeBrusk is out injured, but when he was healthy, he was on their top line. They like to roll their three Czech players together, which leaves Taylor Hall on their "third" line alongside Charlie Coyle. Hall's most common linemate this season is Coyle.
If we were to include those two as well as Trent Frederic, Nick Foligno, Tomas Nosek, and Craig Smith, the group has scored 49 goals. They also have AJ Greer's five goals. Technically, Coyle is sixth among Bruins forwards in time on ice per game and Pavel Zacha is eighth, but they each have the same number of goals anyway. If we include Hall in the top six, the Bruins' number is 45 goals from the bottom-six group.
In Tampa Bay, the picture is more cut and dry. Their bottom six features Nick Paul, Ross Colton, Corey Perry, Vladislav Namestnikov, Pat Maroon, and Pierre-Edouard Bellemare. They have combined for 44 goals.
Goals are a simple way of quantifying it, but we don't need to overthink this. The bottom six of both the Lightning and Bruins simply provide more juice, with at least two more substantive contributors in each group.
Asking the Leafs' top players to come out ahead against elite opposition (Point, Kucherov, Stamkos, etc. and/or Bergeron, Marchand, Pastrnak, etc.) while also making up for any deficit in the bottom-six matchups is a tall order. And hoping the Leafs' bottom-six group, as it stands today, simply becomes more productive by the playoffs would be a bet on hope and not much else.
Ideally, Kyle Dubas finds a way to add both a forward and a defenseman. He doesn't need to hit home runs – this is a top-five team in the league as it stands today – but two outfield doubles (one at each position) will make the Leafs as deep and good as any team heading into the playoffs.
Notes
---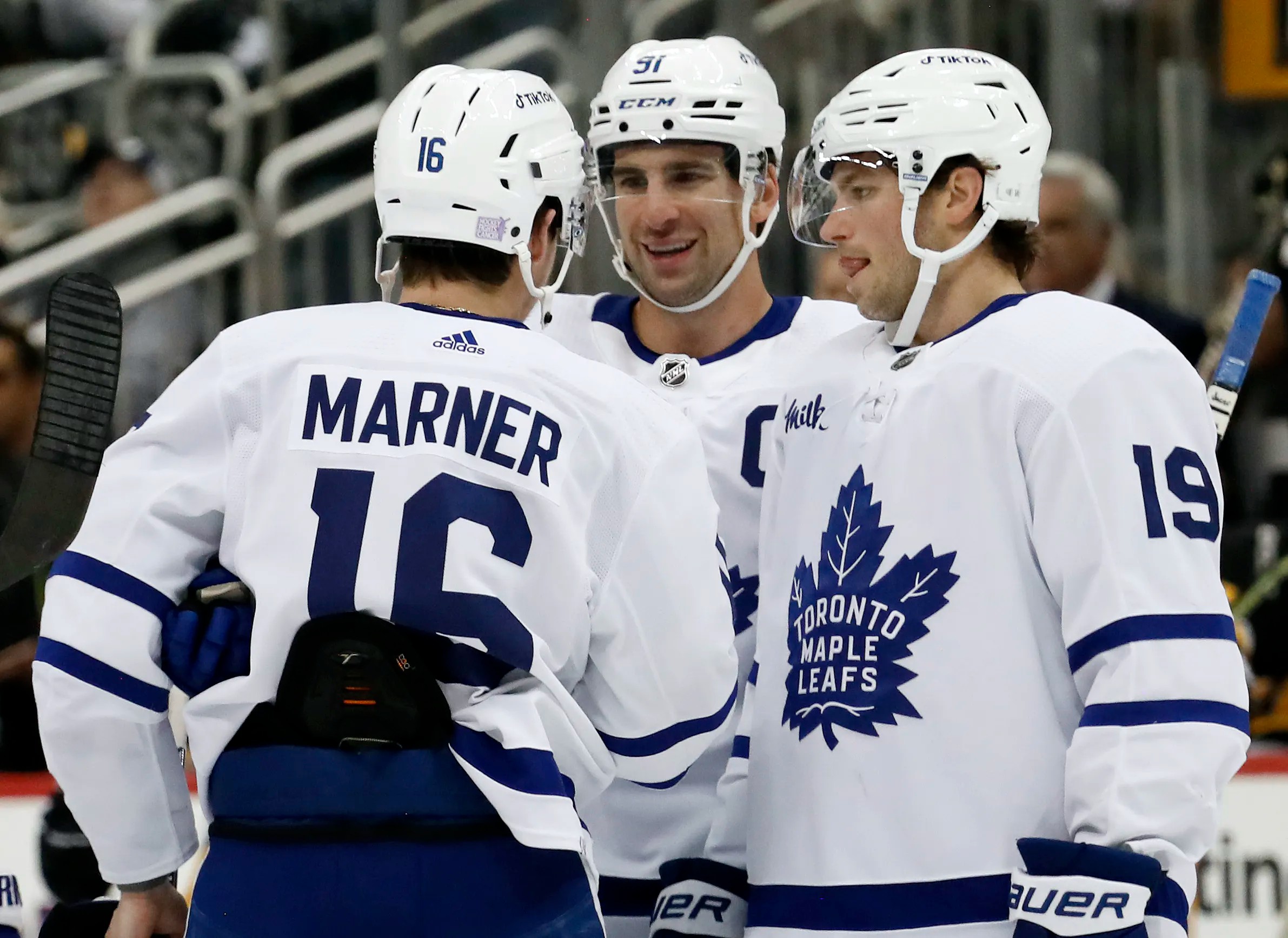 –  Calle Jarnkrok is pacing for a career-high 22-goal, 46-point season. He's never scored more than 16 goals or 35 points before. He owns a good shot, and playing with high-end players has created more opportunities for him. So far, he's taken advantage.

When we compare it to the Bruins and Lightning, he's pacing well below players like Alex Killorn (57 points) and Pavel Zacha (56 points), who round out their top-six forward groups. This may be why a lot of people focus on the second-line left wing spot; there is a notable gap here. It is worth noting, though, that moving Jarnkrok down and expecting him to play just as well down there is not so simple. He did not play well alongside David Kampf, and he was not producing in the third-line spot. His play shot up when he joined a line alongside top players.

It is a very similar situation to Alex Kerfoot, who has been reasonably productive alongside top players but struggles to actually drive a line or create much of anything when playing down the lineup. Something to be mindful of.
–  Last season, Calle Jarnkrok was playing at a similar pace at this point of the season. He's currently sitting with 12 goals and 25 points through 45 games this season. Last season, he scored 12 goals and 26 points through 49 games with the Seattle Kraken while playing up the lineup. He was traded to Calgary, dropped to the third line, and tallied four assists in 17 games for the rest of the season.

I think a large part of the dip was simply the struggle of adjusting to a different lineup spot and a new team after a trade, but I will be tracking how he finishes the rest of the way. 
–  Mitch Marner scored a beautiful goal against the Bruins. Frankly, it was the type of goal that makes you wonder why he doesn't shoot more. He's obviously a skilled passer and one of the best playmakers in the league. But he's putting 2.44 shots on net per game, which is his lowest mark since his first two years in the league. Last season, he launched 3.11 shots on net per game along with a career-high 35 goals. He's very capable of shooting and scoring, but we often see him defer to drop passes when he has breakaways or try to force passes through to the backdoor. 
–  The two maintays on the fourth line so far are Pontus Holmberg at center and Zach Aston-Reese on the wing. Holmberg has played about 70 5v5 minutes more with ZAR than he has any other Leafs forward, but they haven't been particularly good together. They have 47 percent of the shot share, 46 percent of expected goals, and have been outscored 7-5 so far this season. The right side of that line has been a revolving door. ZAR is a veteran, defensive forward. Holmberg is more of a skilled center who makes plays with the puck. It's an awkward fit stylistically, and it has played out like that so far.
Quotes
---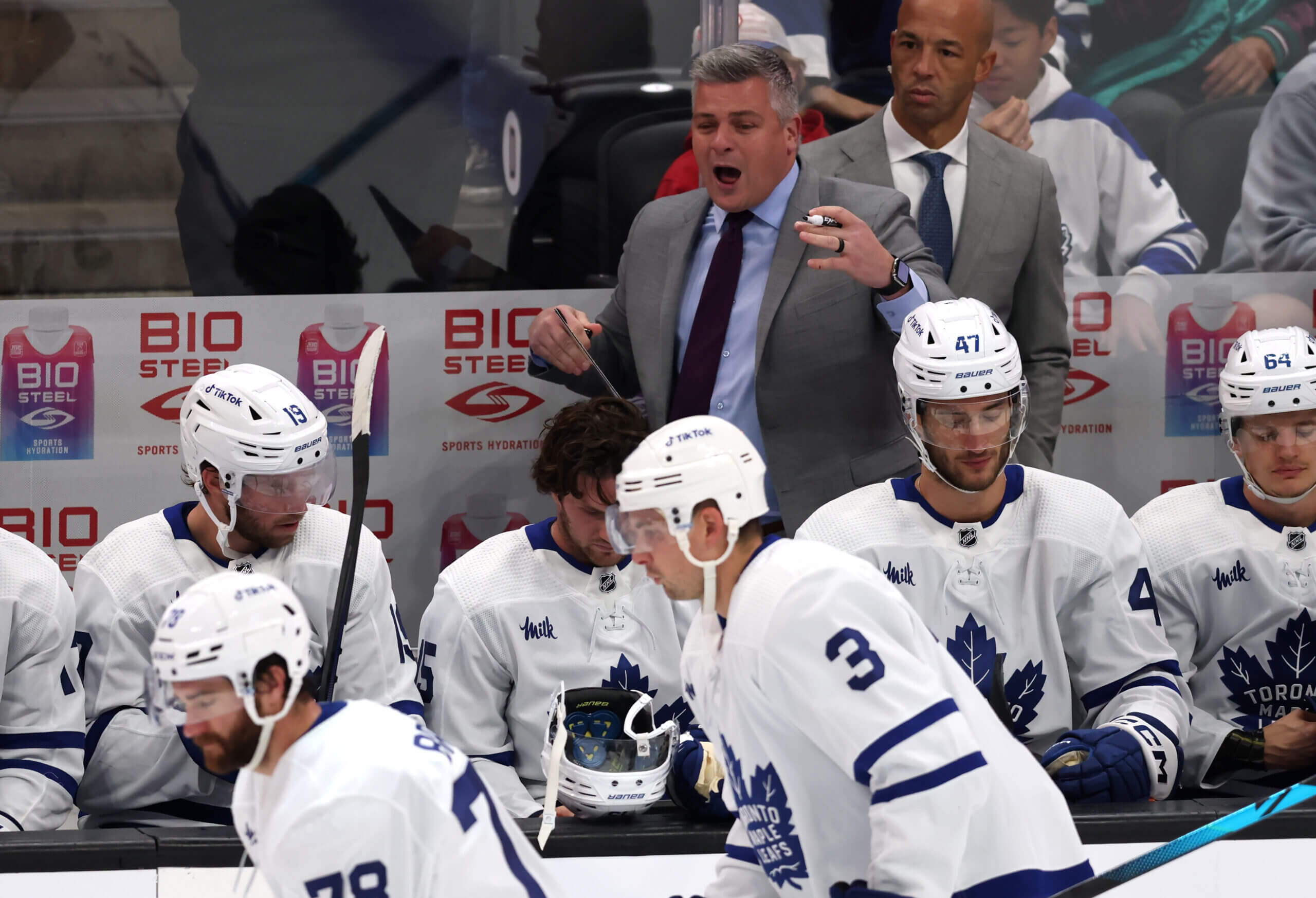 "You guys are watching the games. The last time we played them in their building, it was a tie game with two minutes left. Tonight, it is a 2-1 game going into the third period. The margins are thin."

–  Sheldon Keefe on how big of a gap there is between the Bruins' game and the Leafs'
I really liked this start to the response from Sheldon Keefe. He has no reason to gush about the Bruins. "You guys are watching the games," actually made me laugh. What is he supposed to say? The Bruins aren't running them over from puck drop. They are tight games in the third period. The Leafs beat them once, and lost twice. Should he roll out the red carpet for them?
"Look, I literally have no clue about that. I don't have any social media on my phone. I didn't know about that. But that means a lot. Obviously, getting support from all the fans … that's very nice to see that they got your back."

–  William Nylander on not knowing fans were campaigning for him to be at the All-Star Game
As much he is a bit of a lightning rod, William Nylander is such a good fit for the market because he really does not care about the outside noise. I genuinely believe him when he says he doesn't follow the conversation at all. He just goes out and plays his game (and plays it well).
Tweets of the Week
---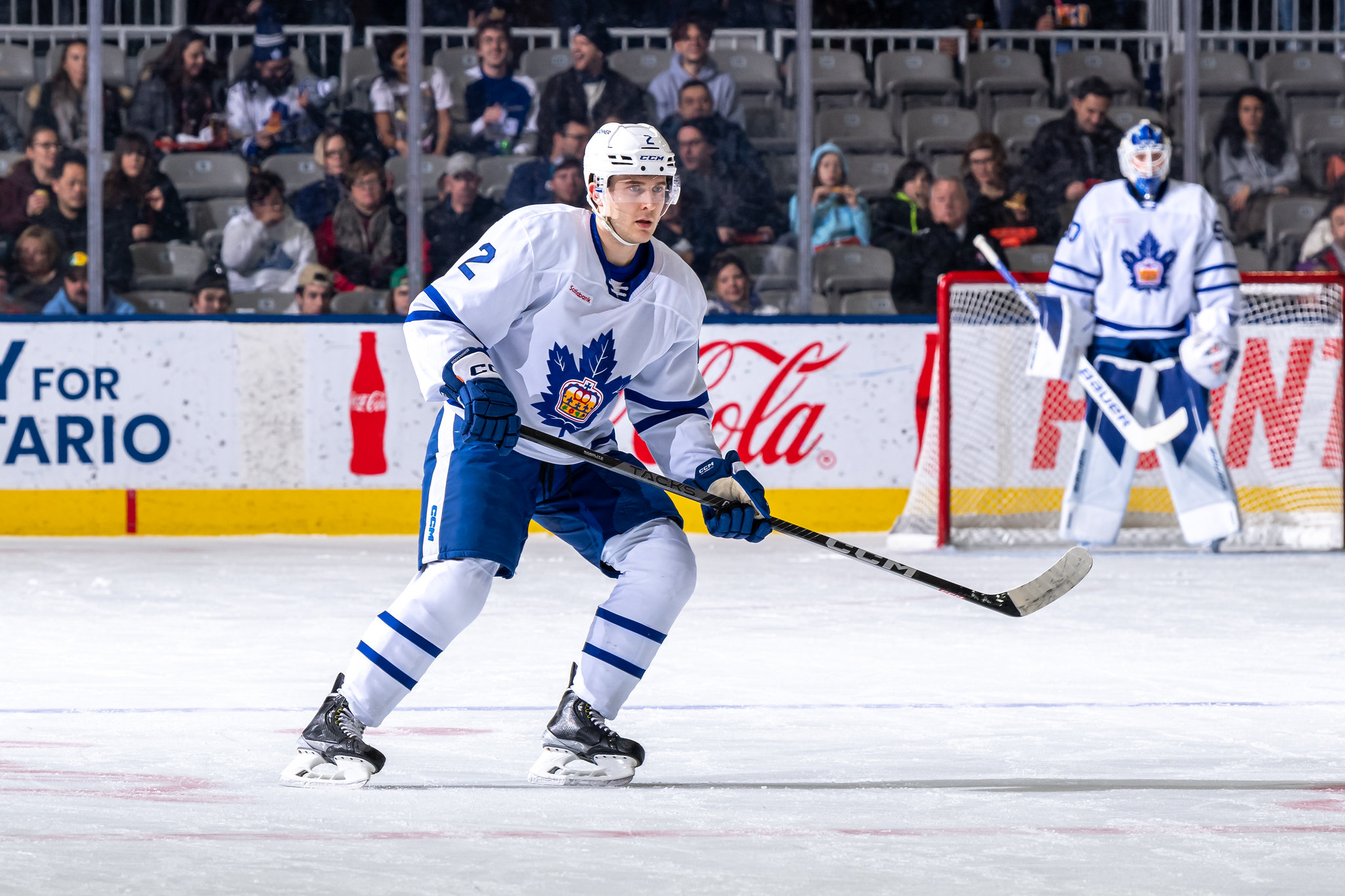 Noel Hoefenmayer in tonight's AHL skills competition:

• Hardest Shot (👀👀👀👀)
• w/ Matthew Highmore, Egor Sokolov, Darren Raddysh, Alex Barre-Boulet vs. Dustin Wolf in Breakaway Relay

— Kyle Cushman (@Kyle_Cush) February 5, 2023
Defenseman Noel Hoefenmayer has become an interesting story to track down on the Marlies. The Arizona Coyotes drafted him in the fourth round in 2017, but they decided not to sign him, thus relinquishing his rights. In his over-age season, Hoefenmayer won the Max Kaminsky Trophy as the OHL's top defenseman. He led all major junior defensemen in scoring that season with 82 points in 58 games.
The then-21-year-old proceeded to sign a two-year AHL deal with the Toronto Marlies. A few years later, he's enjoying a productive season and is an AHL All-Star.
He owns a bomb of a shot, which has always been his calling card. A nice story to keep an eye on.
I really like Michael Bunting. But berating an official like that no matter what call was missed, will never do you any favours. Ever.

— Fulton Reed (@FultonReed6) February 2, 2023
This has been a weekly occurrence for Michael Bunting lately, and I think a few things are worth noting. It's obviously a missed call. Bunting also went down pretty easy for a season and a half and drew a number of penalties along the way. These things do have a way of evening out.
Most importantly, he is not helping himself, or his game, by losing his mind to the level that he did on the bench. I was a little surprised that Sheldon Keefe didn't step in and/or yell at the refs himself.
I've mentioned this but it's worth repeating IMO.
Over the last 4 playoffs the Leafs have played 8 potential series clinching games. They've gone 0 (zero) for 17 with the man advantage in those games. We lost 5 of those 8 games by 1 goal. I'm not sure what else to fucking say.

— Active Stick (@TheOakLeafs) February 3, 2023
The power play has fallen off a cliff around March in every season so far under Sheldon Keefe. It has been a major problem. But the truth is that they are locked into their top unit.
All five of the players on it are paid massive money. Even when it looked good with Mark Giordano at the top and they scored with him there in the playoffs, they immediately reverted back to the same five players the next game and for the rest of the series.
I'm not sure there's much of a strategic fix other than the players who are paid produce actually producing at playoff time – and Auston Matthews shooting a lot more while on the power play in the postseason.
Five Things I Think I'd Do
---
1.   I am surprised that we have yet to see Adam Gaudette called up. He's 25 and has played some reasonable stretches of hockey in the NHL. He is also leading the Marlies with 19 goals in 36 games.

Instead, we have seen Denis Malgin, Dryden Hunt, Kyle Clifford, Joey Anderson, Semyon Der-Arguchintsev, Bobby McMann, and even Wayne Simmonds all receive looks. I'm not saying they will be saviours, but between Gaudette – and even Alex Steeves, who is the second-leading scorer on the team (behind captain Logan Shaw) – I think they deserve a look ahead of the deadline.
2.   I think I would try Zach Aston-Reese alongside David Kampf and Pierre Engvall to see how it works as a pure checking line. It's three good defensive forwards, and their purpose and role would be clearly defined.
3.   I think it would also free up Pontus Holmberg to play with Alex Kerfoot and any number of players (Adam Gaudette? Joey Anderson?) on a depth line that might be able to contribute some offense. It would give the Leafs a clear offensive bottom-six line and a defensive bottom-six line rather than sitting somewhere in between with both.
4.   I think there isn't much the Leafs can really do with their defense pairings. Their top matchup pairing is going to include Justin Holl, so they can only really play him with Mark Giordano or TJ Brodie in that role. With Giordano there currently, Brodie is with Morgan Rielly, which leaves Rasmus Sandin – Timothy Liljegren on the bottom pairing. If they were to put Brodie with Holl, then what? Is Giordano on the right with Rielly? Or is Liljegren with Rielly, and Giordano is paired up with Sandin? Those are awkward fits. The group is what it is.
5.   I think the Matt Murray injury opens up a good opportunity for Joseph Woll to get into some games. He is tearing up the AHL, and Ilya Samsonov is the team's clear starter. Woll put on a solid showing in the NHL last year, and they asked him to go back to the AHL and dominate. He has definitely done that. Let's see what he's got at this level.