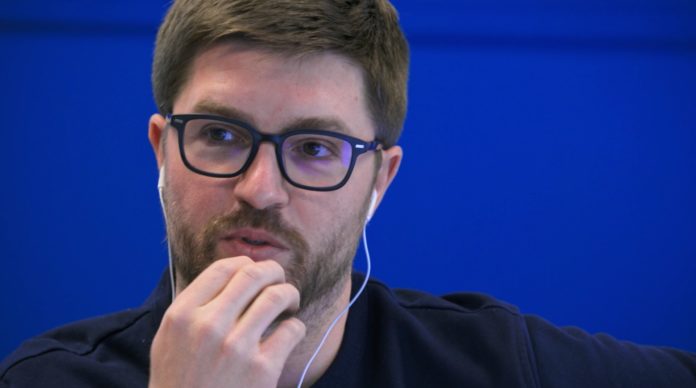 At the Maple Leafs' end-of-season media availability, Kyle Dubas addressed his uncertain future as GM of the team and whether he would consider trading a core player if he stays in Toronto.
---
Opening Statement
Dubas: It's obviously disappointing to be here. I feel the group had a substantial opportunity to continue on this spring. Unfortunately, we did not execute to the level that we would all like. It is another hard lesson for all of us and the entire organization.
In regard to my own situation, I will just address it off the top. I have had a good, long relationship here with Brendan and the owners. I will speak to them in the coming days, but probably more importantly, I'll speak to my wife, Shannon, and our family here tonight and tomorrow to see where we are at as a family and how we want to proceed with everything.
This has been a very taxing year on them. That is obviously very important to me. We will go through all of that. We will all make our decisions and roll from there. That is that situation, and I will open it up for questions.
---
Q&A
Last year, you and Brendan Shanahan sat shoulder-to-shoulder at this table showing unity around the organization running it back. He is not here this year. What, if anything, should we read into that?
Dubas: I am responsible, so the decisions made on trades, roster, and everything are on me. I feel like I should sit and take responsibility for them. I don't need anybody else to be up and shield it for me. It is on me.
Recognizing that there is a family and business side to your decision with your future, do you still have it in you to want to be here and still run the Maple Leafs?
Dubas: I think it requires me to have a full family discussion. My family is a hugely important part of what I do. For me to commit to anything without having a fuller understanding of what this year took on them is probably unfair for me to answer where I am at.
I wish I could give you more. We haven't been able to have those full discussions yet, but it was a very hard year on them. It is tough for me…
What I will say is that I definitely don't have it in me to go anywhere else. It will either be here or it will be taking time to recalibrate and reflect on the seasons here. You won't see me next week pop up elsewhere. I can't put them through that after this year.
To be precise on this, are you saying that you are either going to be Leafs GM again or you may take time away from the game? You don't see yourself taking any jobs from other organizations?
Dubas: That is correct.
You have been steadfast about not wanting to move any of your core players. Are you open to perhaps trading one of those top players this summer if you continue as GM?
Dubas: The answer to this gets construed in very different ways. The answer that I would give: This spring and summer, through to next October… If you are going to do something like that, it has to be very thoroughly done, which think the team we just played serves as a great template for.
They won the President's Trophy. They lost in the second round. They were disappointed. They get to the summer, and they trade two of their core guys for a great young player — a younger player. That is a big move, but I don't think it was hastily done. It wasn't until a Friday night in late July that they make the move.
The way that I would answer it is that I would consider anything with our group that would allow us a better chance to win the Stanley Cup. I would take nothing off the table at all. Everything would have to be considered with regard to anything to do with the Leafs.
What is your confidence level that the players who have been here for years — the guys we call "the core" — can actually get this done and win a championship in this city together?
Dubas: I think that was the tone of the conversations with them today — very difficult. We all collectively need to continue to raise our level, players and staff.
The one thing I would say about this spring, as I sit here, and obviously there is a lot that will need to be cleared in the coming stretch… In terms of the goal, it remains the same, but perhaps the path needs to shift slightly. It needs to be adapted slightly.
You get in between persistence and full belief versus being a little too staunch and rigid. I think that is a question I would take the time for myself in reflecting on the year and then decide on that heading into the spring toward the draft and free agency.
When you look at all of the changes at the trade deadline with all of the new bodies coming in, there was a Conn Smythe winner and a two-time Stanley Cup champion among them. Do you have any moments now when you kind of wonder what's left to change or do to get this team to break through? Assuming you do end up back, what is left? What would you consider adding to the team?
Dubas: I think the minute that you don't have any ambition or ideas in terms of what to change is probably the time where you have to sit and say, "Maybe this is not for me," or, "It is for somebody else."
In my situation here looking at it, I was worried when we brought in so many guys that it was going to be a lot in a short time. The coaching staff, and in particular the players that were here, did a really good job of integrating those guys quickly. Those players did a great job of integrating themselves quickly. It was a good fit. They performed well.
We are starting to have a group of younger players that are our own. Nick Robertson was sent down to the Marlies at the beginning of the year. He had a really good stretch. He got hurt. He will be back in time for training camp. Matt Knies came in and played well during the playoffs. He will be here. You have Bobby McMann, who pushed throughout the year, played well when he was up, and played very well for the Marlies. He got injured on Long Island. Now he is pushing.
We are starting to get to that point — whether it's Niemela, Villeneuve, Hirvonen, Minten, and we have another first-round pick this year — where those guys are starting to come along. That is really where we need to get to. Adding the players each year as we need is important, but we really need our own guys to continue to develop, jump in, and come along while continuing to find good-value bets in free agency.
We will have more cap space this year than in the past, but we will have a lot more to address because of the free agents.
What is your level of belief that Sheldon Keefe is the right coach to lead this team into next year?
Dubas: In what I have seen in Sheldon… I will just go back to these playoffs, which were disappointing, but I felt that even in going back to the last series, Sheldon and his staff made adjustments that put our group in a position to capitalize.
Going back to Game 1 to Game 2, the major topic was the Bennett line. The coaching staff did a good job to adjust and address that. Going into Game 3, if you go back and watch Game 3, in the first period, I think we had five odd-man rushes based on the coaching staff's adjustments. In Game 4 and Game 5, we played well, but we put ourselves into a really bad hole. It was too little, too late.
If there weren't those adjustments happening, I would probably be a little bit more down on him. There still has to be a full evaluation of everything. For a full and conclusive answer on that, to do so right now would be too hasty.
How disappointed are you in the team itself — the players — for the inability to rise to the challenge in the second round where they crumbled?
Dubas: Before the playoffs, in this position, the pessimistic things that enter into your mind… You are so focused on the day ahead, but when I sit here, it's, "What is going to happen in these different scenarios?"
One of the things I had lurking was the narrative around the team — which I have always disliked a lot — that we just needed to win a round and it is a success if we win a round. I have never viewed it as such. We are trying to win four. We are trying to win the Stanley Cup, and the team — I believe — is capable of that.
It is easy to say, "Why don't they do it?" That is when disappointment happens. Yes, I am disappointed. I am disappointed in the fact that we only scored two goals a game for the last seven games in a row. We have to find a way to convert on those chances, and we have to find a way to build in different offensive principles that can allow us to produce more at those key moments.
Watching the games, this is just my feeling, but in the Western Conference, the scoring seems to be more free-flowing. In our games, in particular, it seems to have been very tight and close. I don't know if that bears out across the whole thing or not.  We are going to be in this division and conference for… We are not moving from the East, so if that is the way it is going to be, we have to find better ways.
There is disappointment in all of it — the inability to get past the first round and be ready to roll come the second, the inability to score throughout, and various different matters. That is the best word I would use.
We have seen some of your reactions to the games from the management suite with everything that has been going on, including getting into it with fans in Tampa. How would you describe your emotions and what this has been like in the last few weeks?
Dubas: Well, they are all different. I am happy to go through them. They are my own — foolish, at times — actions.
The Tampa one was me defending our fans and Morgan. Whether I should or shouldn't, I will leave that to all of you to decide. Looking back on it, I thought it was the right thing to do in the moment. I don't know if my language was appropriate for this position, but anyway… It is Morgan Rielly. It is our fans. They are passionate, obviously. I am as well. That was that.
Throwing the water bottle — I was upset with our play. I didn't know Josh Kloke was running surveillance on our suite and recording everything I was saying on Saturday, but listen…
I am an emotional person. Sometimes they show openly. I am deeply passionate about what we do and our people here — the people I work with, the people who work for me. When you are in it for years at a time with people and you want them to have success, you are going to be emotional. That is me. I know some people might not like it or care for it, but that is me.
I have always been that way. I just have to realize that… I could see it when I was in Tampa. Every single person is taking our their phone, and I am like, "This is not going to go all too well."
It is a different era than even nine years ago when I started in the Soo. Everything is being recorded. The television broadcasts — in particular, the Canadian broadcast — seem to really like showing the GMs, especially when they are upset or happy. If that is what the people want, great.
This is me. I'd like to say I could not be that way or not be happy — or angry when things don't go well — but this is me.