The Maple Leafs have officially reached the halfway point of the 2022-23 season, which makes it as good of a time as any to evaluate the current state of affairs with the team.
The biggest question mark to start the season was at the goaltending position, where it's a case of so far, so good through 41 games. Matt Murray played one game and got hurt right away – he ended up missing a month – but Ilya Samsonov stepped in and posted a .921 save percentage en route to winning six of eight games.
When Murray returned, he immediately settled into a grove. Hockey Reference lists the league average save percentage at .905 as of this writing; Murray currently sits at .916.
In total, the Leafs are seventh in five-on-five save percentage and ninth in all-situations save percentage. Last season, they finished 27th and 22nd, respectively, in those categories.
Overall, the goaltending has been strong, and the Leafs do a great job defensively of creating an environment where decent goalies can succeed. That said, it's far too early for victory laps.
Since crushing the Anaheim Ducks 7-0 on December 13, the Leafs have played 11 games and are 30th in five-on-five team save percentage and 29th in overall save percentage. Samsonov and Murray shared all of those starts and each played some really weak games. There have been encouraging signs from both in each of their most recent appearances, and between the two, you'd like to think at least one will be able to provide above-average goaltending.
On one hand, it has been a very good tandem on the whole so far. On the other, they have struggled for about a month now and also still need to prove they can remain healthy over the second half of the season. If I told you in the summer both would be healthy with above-average numbers by the halfway point, though, you'd certainly take it.
Defense
The Leafs have been banged up on the blue line, but it has actually turned out to be a positive development on the whole. The Leafs are third in goals against per game and fifth in shots allowed per game. They are sixth in expected goals against at 5v5 per 60 minutes and eighth in total expected goals against overall.
It hasn't just been the six defensemen at the back, though. This is one of the better backchecking Leafs forward groups in recent memory. There is total buy-in around making the neutral zone a difficult place for teams to skate with the puck.
All the while, Jake Muzzin has played only four games. Morgan Rielly has played 26 and TJ Brodie has played 28 out of 41 games so far (and just returned to IR this morning). Jordie Benn has been useful in a depth role, while Conor Timmins has fit right in so far through 12 appearances since the acquisition. Timothy Liljegren and Rasmus Sandin responded with strong play when they were thrust into bigger minutes.
When the Leafs were missing three of their expected top four at the same time, Mark Giordano and Justin Holl stepped up and logged huge minutes against top competition. They didn't just get through it – they excelled. With the whole group – Muzzin included – healthy, the Leafs have 10 NHL defensemen at their disposal.
Looking ahead to the second half, part of the question concerns whether or not Muzzin returns. I know a lot of us are presuming he's not going to be back this season, but we won't have a totally clear idea of what's happening until he's reexamined in February. Frankly, I don't want to speculate either way, but I'm certainly not going to presume he's done until we hear it officially.
Until there is a final determination, the Leafs really have to sort out the current mix. There is a legitimate argument to be made for including eight different defensemen in the top six.
We know at least half the group is guaranteed to play (yes, that includes Justin Holl, who leads the Leafs in total minutes played and plays more shorthanded than anyone else on the team). It was always going to be an adjustment once players returned from injury, but more than anything, the Leafs' coaching staff needs to play with the mix and find the right combinations and usage among their top-six defensemen.
Forwards
The Leafs are currently seventh in the league in goals per game. William Nylander is tracking for another career season, and John Tavares is pacing for the second-highest goal-scoring season of his career. Auston Matthews isn't scoring at a 60-goal pace, but he's almost casually playing to a 94-point pace. Mitch Marner has a chance to crack 100 points if he can stay healthy (he sits at 49 points halfway through the season).
The biggest conundrum for the Leafs has been the second line, which we have talked about for years. This season, Sheldon Keefe saw enough concerning signs early on and finally flipped Nylander and Marner.
Here are the second-line results at five-on-five from last season compared to this season:
| Line | CF% | FF% | xGF% | Goal differential |
| --- | --- | --- | --- | --- |
| Kerfoot - Tavares - Nylander | 52.18 | 53.17 | 52.25 | 0 |
| Jarnkrok - Tavares - Marner | 52.51 | 54.76 | 59.41 | 2 |
I am not going to declare it's significantly better, but they are improved across the board. Calle Järnkrok definitely has a better shot than Kerfoot and his finishing ability on the wing is noticeable. Marner and Tavares have always been a strong fit stylistically, which is why it's not all too surprising to see Tavares tracking for so many goals so far.
As for the rest of the group, it has more or less been as expected.
Michael Bunting remains a productive contributor alongside Auston Matthews (which I would wager many players would be). David Kampf is a solid checking center. Pierre Engvall drives a lot of Leafs fans nuts, but he does some good things out there with the puck. Alex Kerfoot's speed remains noteworthy – especially on the penalty kill – but his finishing and overall puck handling leaves something to be desired. Zach Aston-Reese has come as advertised as a grinder who can't really score. Wayne Simmonds has barely played.
The roster wildcards have been hit or miss. Nick Robertson struggled to stick in the lineup and then eventually got hurt, while Pontus Holmberg is seizing his opportunity so far by showing he can be an everyday player in this league. The Denis Malgin experiment is mercifully over, and Nicolas Aube-Kubel lasted all of six games before he was placed and lost on waivers.
It's a good overall group – as expected when there are four top-flight scorers. While there has been a measure of truth to the Leafs playing through injury adversity, the reality is that none of their top forwards have missed a game. That's where the team would feel an absence the most. The group still feels a quality forward short – arguably two.
In the standings, the Leafs have positioned themselves once again to hold home-ice advantage in the first round. I would be remiss if I didn't note the disappointment that the team got off to a slow start for the second consecutive season, which looks like it might cost them a chance to actually win the division title (at least find a new way to lose it!).
It's possible the Bruins finally slow down eventually, but to this point, the division has felt all but out of reach by the time October ended as Boston was 8-1-0 compared to a 4-4-2 start by the Leafs.
The NHL trade deadline is on Friday, March 3. The Leafs have 21 games until then to sort out their puzzle pieces on defense, continue to evaluate their roster – in particular, the utilization of young players such as Holmberg – stay healthy hopefully, and take a swing at improving the roster as they prepare to (in all likelihood) square off against the Tampa Bay Lightning all over again.

Quotes
---
"Bad game by me. Again."

– Ilya Samsonov after struggling against the St. Blues.
Ilya Samsonov wasn't wrong, but like Jack Campbell last season, this isn't the way to handle it. The best goalies have short memories. You need one to play the position, and you definitely need one in this market. If you are beating yourself up when things don't go your way, you're not helping yourself get out of it.
To his credit, though, he put in the work after that game (according to Keefe) and he responded with a strong start against Detroit. Hopefully, this type of energy from Samsonov doesn't become a regular thing.
"I don't know, with the time off with the break, if it takes a little bit to get going. I certainly think that is the case with our team. I thought that segment in the second period was the best I have really felt behind the bench in quite a while in terms of the pace and how it was all coming together from one shift to the next."

– Sheldon Keefe on the team's play since the holiday break
We fail to recognize sometimes that it can take a week or two to get back into it following a break. I know fans hate to hear that – they are highly-paid professionals! — but they are human beings, too. 
"It's a cool accomplishment. It would not have happened without a lot of guys in this room, or everyone in this room. It's not a one-man thing out there. It's all five guys. I got to thank my teammates."

– Mitch Marner on making the NHL All-Star roster
Congratulations to Mitch Marner on making the All-Star Game. He, along with William Nylander and Auston Matthews, deserves to be there this season.
Tweets of the Week
---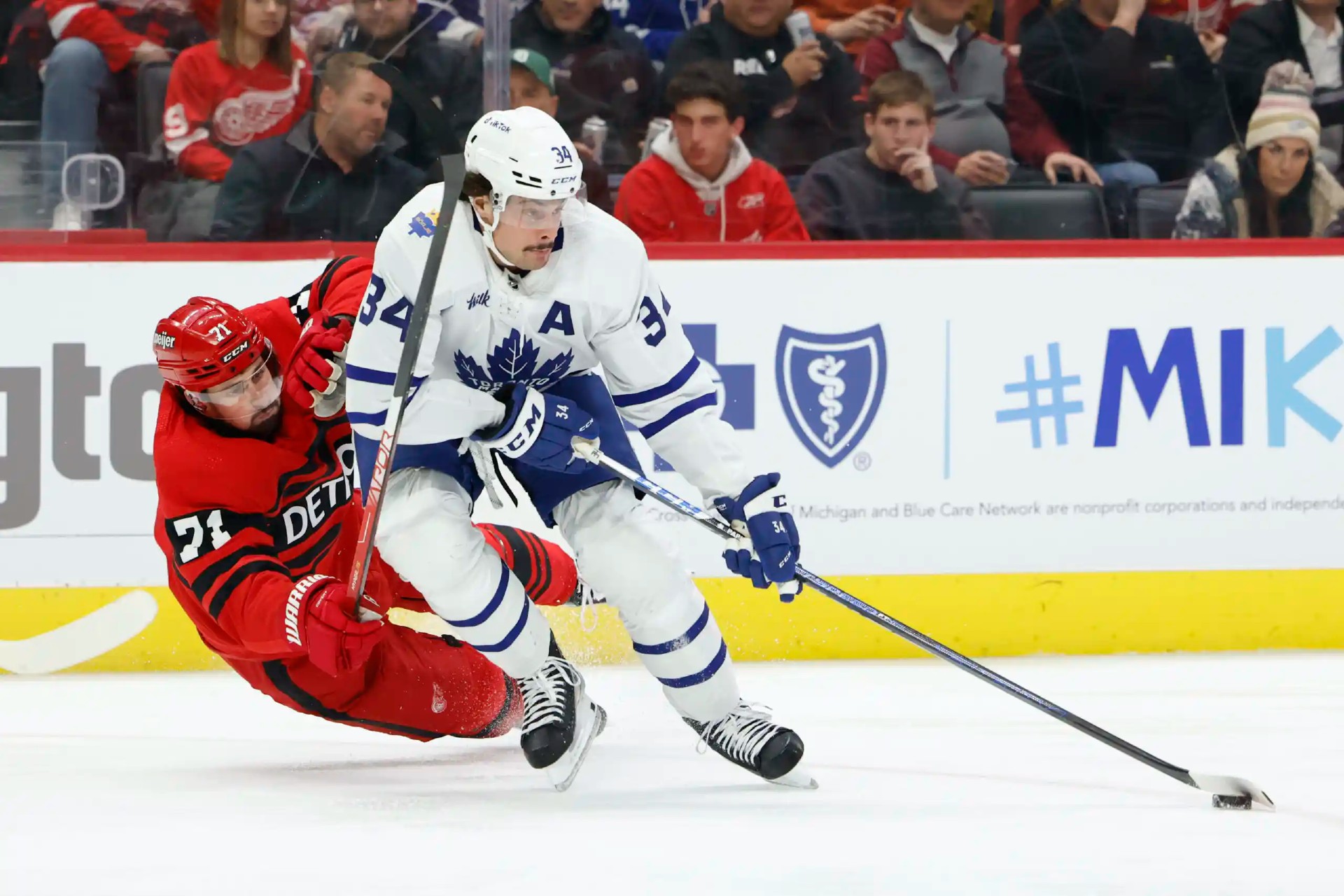 Auston Matthews (25 years, 108 days) became the fourth-youngest active player at the time of his 500th career point, trailing only Sidney Crosby (22 years, 244 days), Connor McDavid (24 years, 35 days) and Alex Ovechkin (24 years, 140 days).#NHLStats: https://t.co/35dOvJmPfG pic.twitter.com/99QZmqwMTN

— NHL Public Relations (@PR_NHL) January 4, 2023
I know I share a lot of these, but I think they are important to recognize. MLHS was launched in 2008, and some of our readers have been regulars since then. While out and about, I still meet fans who have been reading for years. A lot of those years were really lean. I'm talking "arguing over dressing players like Carter Ashton or Jerry D'Amigo as if it would make a difference" lean.
Auston Matthews is a true generational talent – the elite of the elite when it comes to goal scoring, even though he's having a supposed down season. You have to sit back and appreciate it sometimes.
Part of the problem with Leafs goalie rotation seems to be their reluctance to ever put a back-up in mid-game and maybe mess up their scheduled starts plan. What does it take to get pulled?

— Justin Bourne (@jtbourne) January 6, 2023
I know Sheldon Keefe mentioned that he thought about it after the game, but frankly, it was an easy time to pull him and try to spark the team if nothing else.
I think the rigid approach is more noteworthy. We see it in other areas, especially down the stretch and into the playoffs. The power play isn't working? The same players go right back out. A line is not producing? Keep them together. A depth player is performing well? Keep him on his line.
Sometimes, a coach has to go with the flow of the game and adjust based on performance. The Leafs will always win a lot of games by riding it out with their top players – they are that good – but it's a fine line, and the approach seems one-sided at times.
Joseph Woll has really impressed since coming back from injury. 8 starts, 8 wins, and a .934 save percentage, including a spectacular 56-save victory on Sunday. He's firmly the 3rd stringer, it would be ideal to see him get more NHL games this season. pic.twitter.com/izAQj7iE8m

— Kyle Cushman (@Kyle_Cush) January 9, 2023
Joseph Woll made a good impression in four games last season, but he has been battling more injuries since then. It's nice to see him healthy and excelling. He's just 24 years old, which isn't particularly old for a goalie, and he has tools to go along with his 6'3 frame. He just has to prove he can stay healthy.
Five Things I Think I'd Do
---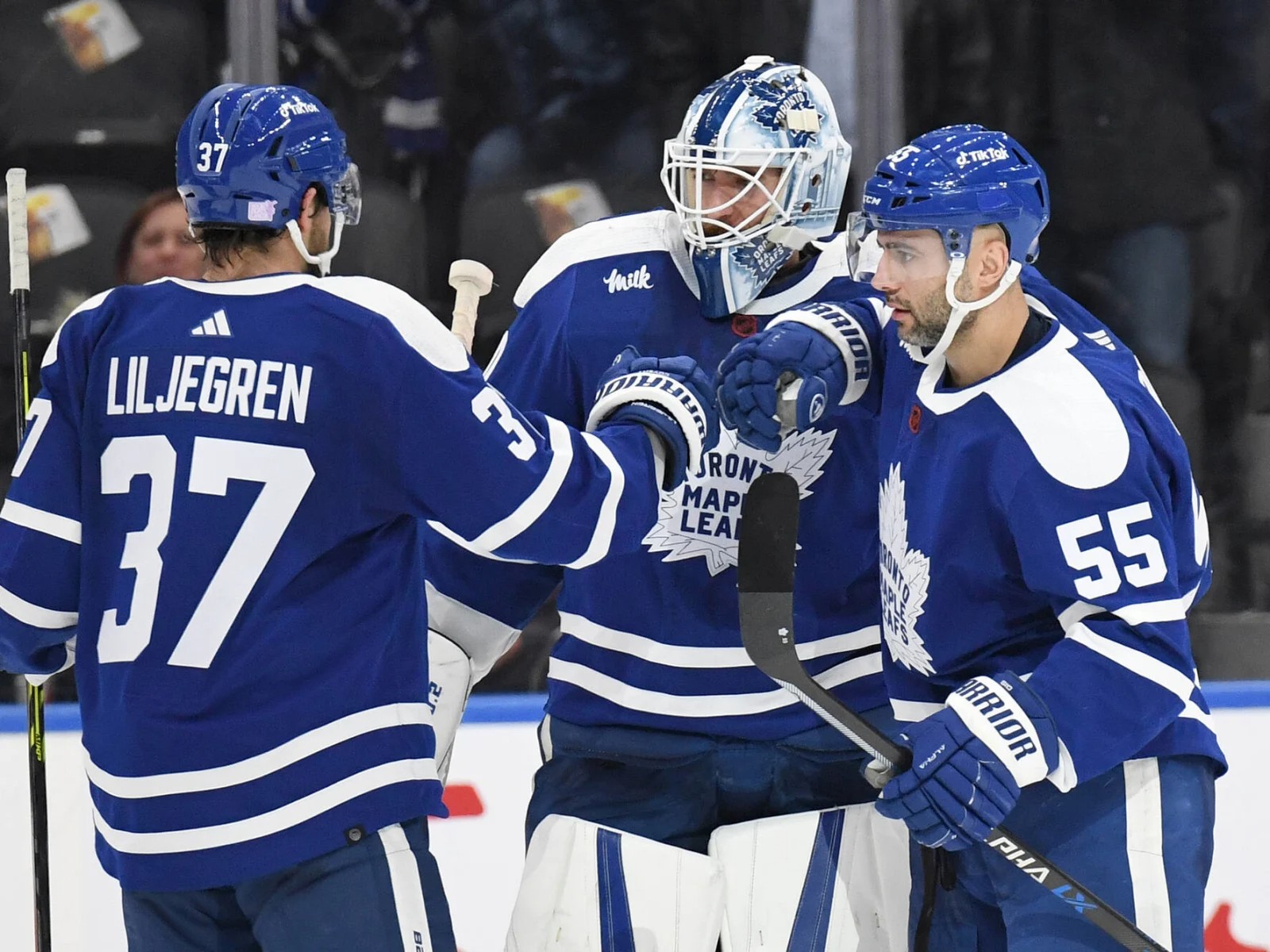 1.   I think I would be experimenting with the Leafs' defense pairings quite regularly, which would include giving Mark Giordano some much-needed days off. Truthfully, I think you can justify almost any combination of pairings among their defense options as long as the players are on their proper sides. With half a season to go and most of these defensemen already familiar with each other anyway, it is unnecessary to lock in the pairings (such as Morgan Rielly – TJ Brodie, Mark Giordano – Justin Holl, Rasmus Sandin – Timothy Liljegren) and keep trotting the same combinations out over and over.
2.   I think one line I wouldn't mind looking at situationally is Zach Aston-Reese with Auston Matthews and William Nylander when the Leafs are protecting a lead with under five minutes left in the game. At times, the coaching staff bumps Michael Bunting off that line and inserts Alex Kerfoot to close games, but if Kerfoot is on the third line and it's working, it's just another option. ZAR isn't going to finish much of anything with those two, but he can forecheck, he's strong on the walls – especially when it comes to getting pucks out – and he's better at getting in the right lanes (shooting or passing) than Bunting. When we talk about gearing up for the playoffs, looking at these kinds of lines for situational deployment is all part of it. 
3.   At some point, I think the Leafs will have to give Adam Gaudette a look in the NHL. He has scored 15 goals in 25 games with the Marlies, and while I don't think the expectation is that he'd come up to the NHL and light it up, it's noteworthy that he's in form and has produced in the NHL before. He's just 26 years old, too. The fourth line is clearly in need of a winger, so they don't even have to carve out a spot for him. The opening is there for the taking. Why not take a look?
4.   I think there needs to be an effort to give Ilya Samsonov some more games on the road. I get that he's 10-0-1 at home (2-3 on the road), but a goalie has to be able to win important games on the road, too. We need to see him play there as well. Most of this regular season is basically one big test made up of a series of experiments as to what works and what doesn't until they play the Tampa Bay Lightning in the first round again. This isn't Samsonov's first year in the league – I'm not suggesting he's incapable of playing well on the road or anything – but they have to give him enough reps there, too. 
5.   I think it was a nice gesture by Sheldon Keefe to play Wayne Simmonds in Philadelphia. If that were to be his last game in the league, it's a good way for him to go. You could do worse than making hundreds of thousands of dollars to be on the Leafs' roster, travel in style, and hang out with the team, but I'm still a little surprised Simmonds has decided to hang around as he is. He has almost no path to playing even semi-regularly in the lineup and has enjoyed an awesome career.