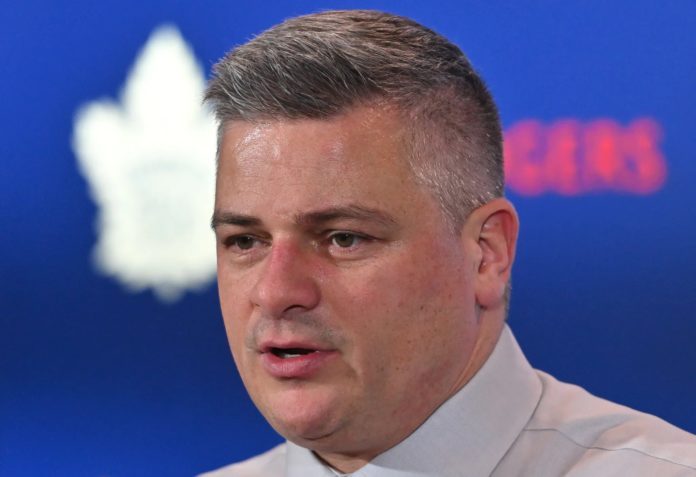 Sheldon Keefe addressed the media after his team's 3-0 win over the Columbus Blue Jackets which improved the Leafs' record to 32-13-8.
---
On the team's performance in its first game back after the bye week:
I just liked that we first of all got a kill on the penalty kill early. We scored on the power play, and that gives us control of the game in terms of the score. We obviously didn't make good on the chances that we had to extend our lead, but within that, I thought we played a pretty solid and patient game.

Sammy made some good saves for us at key times. We didn't give up a lot, and then we extended our lead in the third period, which is what you want to do. All in all, for a first game coming out of the break, it was a good night for our guys.
On the four-minute penalty kill with the game at 1-0:
It is a tough one. Those high sticks are tough penalties to take, especially when it gets to the four minutes. In a one-goal hockey game, and with some of the dangerous shooters that they have, if you make a mistake, they can make you pay for it. The guys did a really nice job of getting through that.
On the play Mitch Marner made for the 1-0 goal:
It was an elite play by an elite player. He got the puck in the middle ice. A lot of people would've expected him to move it on the other side, but he found John. It was an elite finish by John as well with an elite touch to get it into the top of the net. It was a big goal for us.

I thought the Kampf line was outstanding tonight. Fittingly, it gets the second goal to extend the lead, and John gets another one. I thought we got what we needed tonight out of the group. We will have to be better tomorrow.
On Ilya Samsonov's first game back after the break:
He was solid. I don't think we gave up a great deal.

The biggest save of the night for me: Right after we made it 2-0, they get maybe their best chance of the game with that pass out to Gavrikov. That is a huge save. It can obviously bring it back to a one-goal game with them getting some life.  Instead of that happening, we get that save, and shortly thereafter, we make it 3-0.

That was a big moment. It was good to see him stay with it.