Part three of the Core Four series takes a look at William Nylander — the first core player we have discussed in this space for whom it could really go either way in terms of staying or going.
Like Auston Matthews, Nylander has one year left on his contract. Unlike Matthews, he isn't in the elite-of-the-elite tier of players where a team unequivocally can't afford to lose him, nor does he play a premium position. That means there should be a cut-off point after which the club should move on.
Nylander's current value & next contract
---
Nylander is a high-end offensive player who just finished in the top 20 in total goals scored and points last season. This is the second season in a row that Nylander has set a career-high in goals and points, and he has only missed one game over those two seasons. In the playoffs, he has arguably been the most consistent of the Leafs' top players, producing a number of big goals and moments in the postseason.
While Nylander's demeanor can rub some the wrong way, I'd argue it actually serves him well in this market. This trait isn't worth nothing in Toronto; there have been countless players in franchise history who have wilted under the spotlight, but Nylander seems relatively unbothered by the unique pressure and scrutiny of Toronto.
Nylander is 27 years old – he'll be 28 when his contract expires next year – and all of the above factors set him up nicely for a major payday. The question is: What are the terms of Nylander's demands, and for the Leafs, what is their cut-off point?
Nylander held out in his last contract negotiation and ground for every cent in his contract, ultimately signing a six-year, $45 million contract at the final hour. The back end of that contract has been a relative bargain, and he'll surely want his reward now.
Elliotte Friedman speculated that his annual average might be starting with a nine, and if he wants that much – or possibly more – there is a big decision to be made almost immediately.
Friedman on Leafs Morning Take talking William Nylander's next contract: "I think he's looking at least a 9 ($9M AAV), if you wanted to start with an 8, you're going to have to convince him why should you do that if maybe nobody else is going to do that"

— NHL Watcher (@NHL_Watcher) June 27, 2023
In terms of comparables, Nylander is a bit of a tricky player to place. Jesper Bratt just signed an eight-year, $63 million contract with the New Jersey Devils at an annual average value of $7.875 million, and although he was an RFA, he did have arbitration rights. He's a similar offensive, skilled winger who is two years Nylander's junior.
Dylan Larkin, who just signed a contract with the Red Wings, might be the best recent example at this time. They are both 1996-born and while Larkin has been slightly less productive with 148 points in 151 games over the past two seasons compared to Nylander's 167 points in 163 games, Larkin plays a premium position. The Detroit centerman signed an eight-year, $69.6 million contract with an average annual value of $8.7 million.
Last summer, Filip Forsberg was a 27-year-old pending UFA coming off of a 40-goal season with the Predators. His career production at that juncture was .82 points per game, which is identical to Nylander's now. Forsberg signed an eight-year, $68 million contract with an average annual value of $8.5 million.
Nylander quite clearly belongs in the mid-to-high $8 million per year range, and when we add in that the Leafs can offer him the extra year that other teams can't, they really shouldn't have to pay much more than that.
After this season, the Leafs only have roughly $36.2 million tied up in contracts, but they need to sign not just Nylander but Matthews as well. If we pencil in both players at roughly $22 million combined, it puts the Leafs at just over $58 million locked up between six forwards, three defensemen, and a goalie with a projected salary cap of $87.5 million, giving them just under $30 million to fill out half the roster with most of their major roster spots accounted for (especially if Joseph Woll can emerge and/or Samsonov signs a palatable deal with some term this offseason).
That type of contract from Nylander fits the market well and places the team in a good situation overall, notwithstanding the potential Matthews contract. If Nylander's camp attempts to push into the $9 million-per-year AAV range despite the extra year of term available in Toronto, the Leafs should be prepared to move on.
According to reports, Brad Treliving has been aggressively pursuing this negotiation, which makes sense. When we discussed Matthews, we noted players of his ilk have been signing much later in the process (you simply can't afford to lose them). When it comes to Nylander, they need to have a good idea of where his situation stands. Really, they should be making a decision now if the ask is too rich for management's liking.
The William Nylander Trade Scenarios
---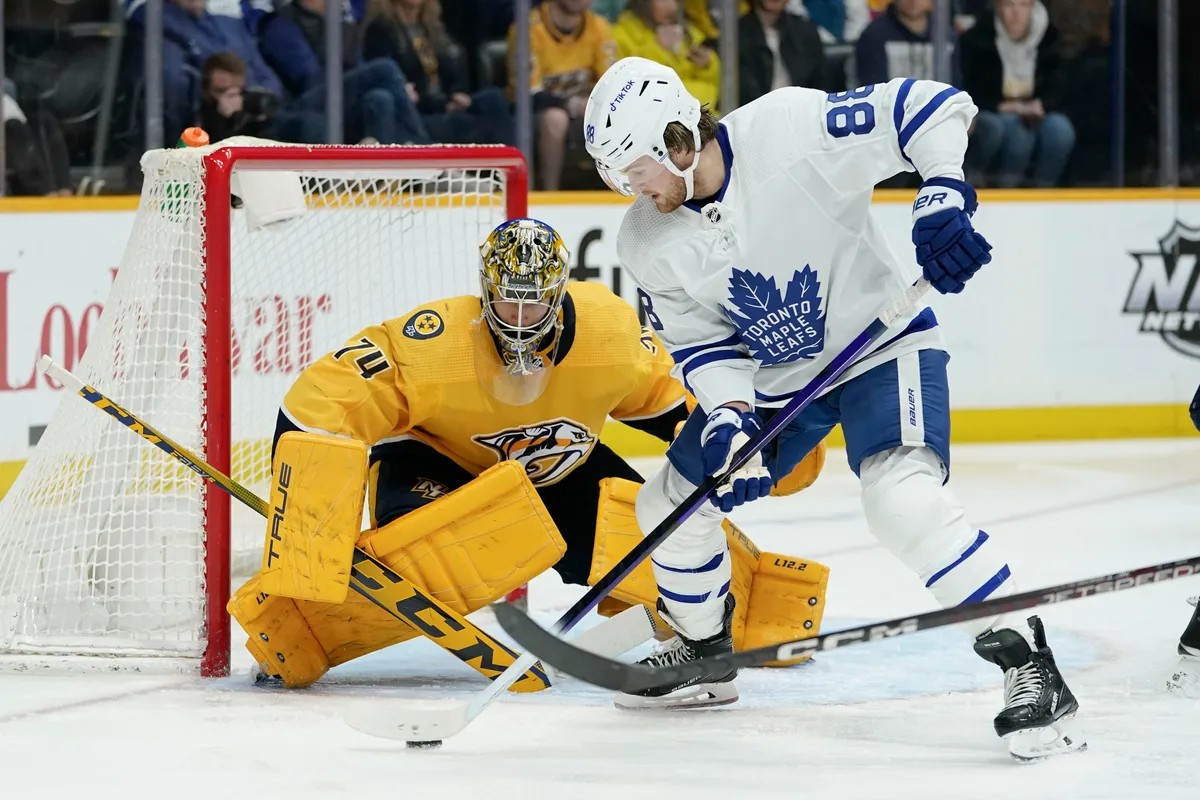 If it comes to it, what could a trade of this magnitude look like for the Leafs?
Nylander does have a 10-team no-trade list that he has to submit as of July 1, but it's almost irrelevant. Any team acquiring Nylander would surely want to lock him into an extension, and the Leafs are not going to fetch the proper value in return if a team is simply acquiring him for only this season.
Similar to the Pierre-Luc Dubois situation, Nylander could simply inform teams that he won't sign an extension and essentially arrive at free agency one year early depending on how picky he is about his destination. In theory, this scenario would heavily impact the return.
Last summer, the Senators acquired Alex DeBrincat for first, second, and third-round draft picks, including the seventh-overall pick. DeBrincat had a year remaining on his contract and a high qualifying offer attached to him. I don't love the comparison here; there's a huge difference between acquiring a pending RFA compared to a pending UFA. The team still maintains some level of control over the player and can protect itself to some degree by flipping them (as Ottawa is expected to do with DeBrincat).
That said, whoever acquires Nylander in this situation would/should hypothetically be locking him down for the long term immediately, so perhaps this is somewhat of a moot point. A DeBrincat-type return would also represent a notable step back for the Leafs next year if they were to acquire a collection of picks while losing a point-per-game, play-driving winger.
Last season, the Sharks traded away Timo Meier (who is also a 1996-born) in a huge transaction in which they acquired Fabian Zetterlund, Andreas Johnsson, Nikita Okhotyuk, Shakir Mukhamadullin, a first-round pick in the 2023 draft, a conditional first-round pick in the 2024 draft, and a seventh-round pick in the 2024 draft. In exchange, they sent Meier, Zachary Emond, Scott Harrington, Timur Ibragimov, Santeri Hatakka, and a fifth-round pick in the 2024 draft to New Jersey.
Meier had just produced his first 40-goal season and has hovered around the point-per-game mark the past two seasons (although he really struggled to adjust to his new team, and his numbers with the Devils reflected this in the regular season and especially the playoffs). Zetterlund is a legitimate young player of value, and Shakir Mukhamadullin was drafted 20th overall. Plus, New Jersey surrendered another first-round pick.
That trade framework would also represent some level of a step back for the Leafs, but it would have some benefits, too: clearing cap space to make additional moves, adding a good young player, and acquiring a prospect/draft pick of note to either use as future currency or develop into a contributor.
For a Leafs team that has been freely spending its draft-pick capital for five years now, restocking the cupboards is not the worst outcome. Often when NHL teams get over the hump in the playoffs, it is in large part thanks to their second wave of developing players breaking through (e.g. the Ovechkin-Backstrom era in Washington was supplemented by Evgeny Kuznetsov, Tom Wilson, John Carlson, etc.; The Stamkos-Hedman era in Tampa was supplemented by Brayden Point, Nikita Kucherov, etc.).
The reality is most of these trades involving players in Nylander's age cohort usually center around expiring RFAs who then sign contracts after. Arguably, the two most comparable in recent memory are:
The Los Angeles Kings acquired Kevin Fiala from the Minnesota Wild in exchange for defenseman Brock Faber and a first-round pick in the 2022 NHL Draft.

The Florida Panthers acquired forward Sam Reinhart from Buffalo Sabres in exchange for 2022 first-round pick and goaltender Devon Levi.
In other words, the framework for the return is a first-round pick and a notable prospect. Devon Levi might be the best goalie prospect in the world at the moment and looked like the real deal at the end of the season for the Sabres. Brock Faber acquitted himself very well in the playoffs for the Wild.
This type of trade instantly makes the Leafs worse, but I do think it could benefit them in the long run. We saw a glimpse of Matthew Knies breaking into the league late in the season and making an impact. If the Leafs were to acquire a high-end prospect close to contributing, open up cap space, and add another first-round pick, it's not as beneficial to them as Nylander's contributions today, but we could look back on it in a positive light in a year or two.
Failing that type of deal, the Leafs would have to find a proverbial hockey trade. In this scenario, they would have to execute a player swap, and depending on the quality of the returning player, fill in the rest of the trade with enough assets to even it out. 
As an example, if the Leafs were to build a trade around Nylander and Carolina's Brett Pesce (another player on an expiring contract), they would then have to fill the gap in value between Nylander and Pesce by asking Carolina to up the ante. Pesce is two years older, and while he is a good player at a premium position, his next deal is not going to come close to Nylander's new contract.
In many ways, if a trade has to be pursued, I'd actually prefer to acquire a cost-controlled, high-end prospect, open up the cap space, and bet on the upside if the Leafs can find the right player.
The Ideal Scenario
---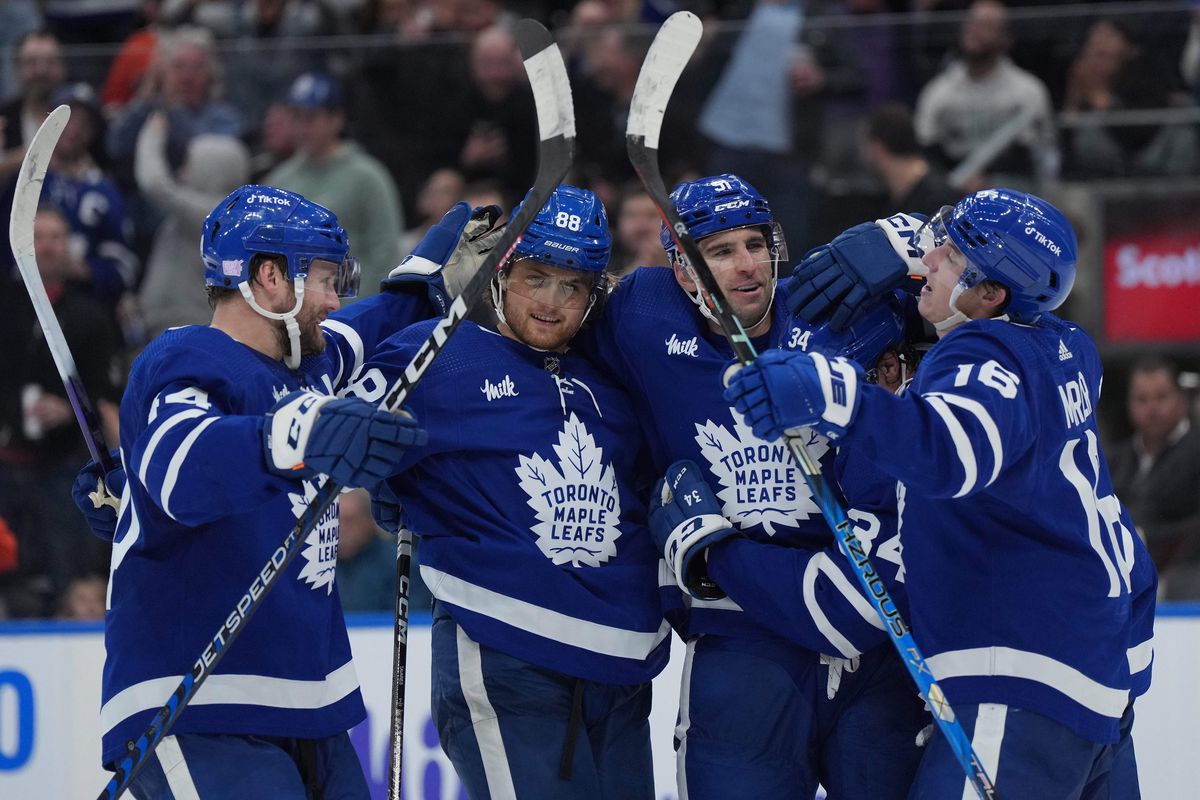 Ideally, Nylander can come to terms on a contract that places him reasonably in the Filip Forsberg – Dylan Larkin range. Signing him also opens up possibilities should Mitch Marner and his camp once again do everything in their power to maximize his next contract. The insurance on Mitch Marner would be really handy to have in the team's back pocket, and truthfully, it opens up a number of scenarios moving forward. 
If the Leafs are able to wrap up Nylander negotiations – along with Matthews – successfully this summer, they can exhale knowing they have two top-line players locked up and John Tavares on an expiring contract in 2025 with a significantly lower re-up price. It would give the Leafs about as much leverage as they can create when it comes to the Marner negotiation. 
Fittingly, we'll discuss Marner next in the final chapter of this Core Four Offseason Series.
***
Further Reading