The NHL offseason has slowed to a crawl, but that doesn't mean there isn't still business to take care of for the Maple Leafs.
The most consequential matter in need of addressing is the William Nylander contract situation. We are now firmly in the period of the offseason that most Leafs fans have come to hate: talking incessantly about these contracts as we sit and wait out the process. It's understandable – and truthfully, frustrating – but it's the reality of the situation. We have already worked through the current situations of all four core players, but some additional information has come out regarding Nylander that is at least worthy of some level of discussion. 
Chris Johnston has reported that Nylander's camp is looking at a $10 million annual cap hit while the Leafs are looking for that number to be in the $8+ million range. There is speculation that Nylander is not willing to take less knowing his counterparts on the team ahead of him, Auston Matthews and Mitch Marner, are not going to do the same. 
There is a key piece of context to note here.
We have already discussed the William Nylander contract discussion and recent UFA comparables like Filip Forsberg and Dylan Larkin. Forsberg is locked in at $8.5 million per year, and Larkin will earn $8.7 million this season. It is tough to compare RFAs to pending UFAs, but this offseason, we have seen Timo Meier sign for $8.8 million per season and Alex DeBrincat – who has identical career points per game but is a player I would rate a notch below Nylander (he can't carry play like Nylander, but he is a high-end finisher) – signed for $7.875 million. 
In the league-wide landscape, there is a clear benchmark for a player of Nylander's calibre, and it is in the high $8 million range or – at the absolute highest – in the low $9 million range over a long-term contract. 
Conversely, it seems clear that Nylander's camp is arguing that in the landscape of the Toronto Maple Leafs specifically, the likes of Matthews and Marner are not three, four, or possibly even five million better than him. Most recently, Nylander tied for the team lead in goals with 40 and was second in overall points. Like Matthews and Marner, he is legitimate top-line talent. Even though Matthews and Marner are better players overall, it is not that big of a gap. 
Truthfully, this is a fair argument for Nylander to make. In the second round of the playoffs, for example, I would argue Nylander was their most dangerous and impactful player on offense (and he led the team in goals against the Panthers with two). 
At the end of the day, though, a $10 million AAV would tie Nylander with Anze Kopitar, Jack Eichel, and Aleksander Barkov for the ninth-highest cap hit among forwards in the league today. Any way we want to slice it, Nylander is simply not a top-10 forward in the league. Even in a career season where he played all 82 games, he was 19th among forwards in scoring with a number of more productive players below him who simply played fewer games (such as Auston Matthews).
This is why team hierarchies and internal cap structures are so important. 
In the summer of 2001, the Colorado Avalanche faced a similar challenge (albeit with players who actually won championships) as Patrick Roy, Joe Sakic, and Rob Blake were all due to become free agents. There was no salary cap at that time, but the Avalanche did not have an infinite budget available to retain all of them at market value. Their GM at that time, Pierre Lacroix, scheduled meetings with all of them and their agents individually without telling any player that any of the others would also be in attendance. Peter Forsberg, despite being under contract at the time, was also in attendance as a member of their core. Describing the meeting, Lacroix recalled that he apologized to everyone for blindsiding them and then explained how he wasn't going to negotiate with them individually if the goal is to keep them all around. 
"Am I going to negotiate every day with every one of you, and then you're going to think the other guy's getting a better deal? Instead, we're open-minded. We're open books. This is the pie. You want a piece? This is your pie, this is your pie, this is your pie, this is your pie… We can't offer you probably what you're going to on July 1 because there are too many of you, but this is how we're going to save it. The pie chart was projected on the wall on a giant screen. We signed every one of them for four or five years."
Now, I'm not suggesting that this is exactly how Brad Treliving should approach these contract negotiations, but it is clear that these contracts are all linked in terms of how each player views himself within the team's pecking order. That includes the Mitch Marner negotiation that will inevitably take place next summer as well. 
At some point, it seems like the conversation is really going to come down to a simple question: What's the goal here? If each core player is going to squeeze every last cent they possibly can out of the organization, something is going to have to give. If the goal is for everyone to work together, keep the core intact, and buy into a vision of chasing championships, there is probably a path to do so.
Hypothetically,  If Nylander were to receive his $10 million or so, Matthews were to become the highest-paid player in the league at $13+ million, and Marner were to receive a raise in a year, that would be about $35 million for three players; plus, we would have to tack on Morgan Rielly's $7.5 million annual cap hit over the next seven years. Even with the cap slated to rise, that's about half of the cap space locked into a core that is starting to enter its late 20s and has won nothing so far. 
The negotiations have to be at least somewhat reasonable. Nylander reportedly asking for $10 million simply isn't. His agent, Lewis Gross, has overseen all of his top clients hitting free agency: Johnny Gaudreau, Torey Krug, and Brandon Saad. The previous Nylander negotiation saw him hold out until the 11th hour. 
Reports of Auston Matthews' willingness to take less to help the team win sounded promising at one point, but it has been quickly followed by reports that he will only take a minimal term (in the three-year range) while almost certainly becoming the highest-paid player in the league, which would make it more of a PR spin than the reality of the situation. 
All indications are that Matthews will sign some form of extension and remain on the team for multiple years to come. They can afford to drag out the negotiation into the season as we just saw with the Bruins and David Pastrnak.
With Nylander, it should really wrap up one way or the other before the season begins. If it stretches into the season, the leverage swings even more in his favour and it wouldn't make any sense for a competitive Leafs team to sell him at the deadline. If Treliving moves him now, he should either fetch a haul in return or at least be able to find a quality hockey trade. Teams are loath to make this type of move in March.
A few other offseason notes
---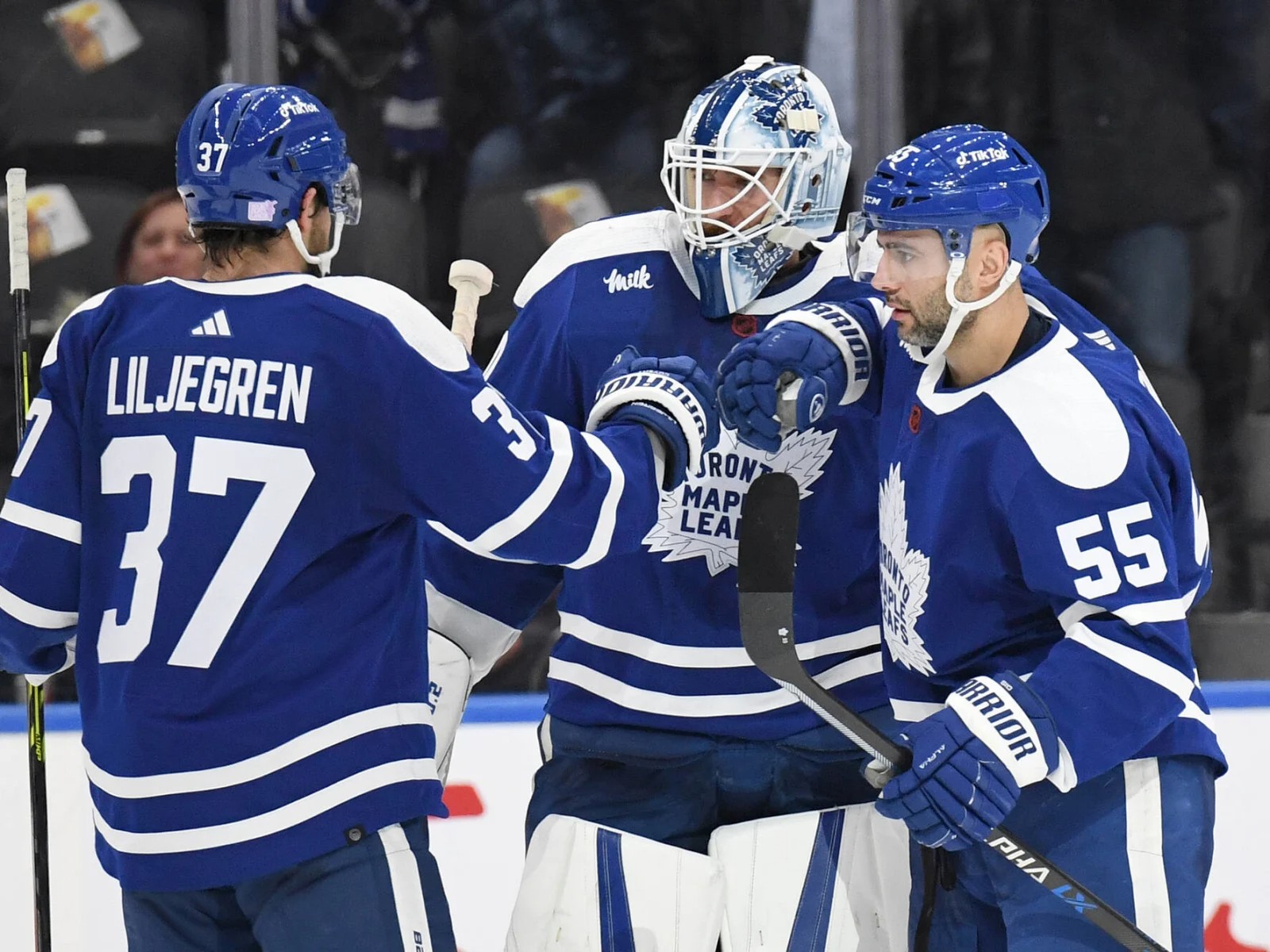 – With Ilya Samsonov officially filing for arbitration, it means the Leafs will open a second buyout window where it is almost certain that Matt Murray will be bought out. That would cost the Leafs under $700K against the cap this upcoming season and $2 million next season.
The goalie market is not moving right now. Nobody is paying up for Connor Hellebuyck, and John Gibson is still in Anaheim. It wouldn't make any sense for the Leafs to attach an asset to Murray just to move him, either. They would likely have to retain cap space, which would harm their cap situation more for this season and would also cost them an additional asset. With Joseph Woll waiver eligible, they can't justify any other scenario than buying out Murray.
– One underrated loss this offseason was Erik Kallgren, who signed with the New Jersey Devils. Kallgren played 24 games for the Leafs and posted an .892 save percentage, so he didn't exactly play well, but he was somewhat serviceable depth when emergency struck and went 11-6-5. It makes sense, then, that Larry Brooks noted the Leafs might look at Brian Elliott. Right now, I would tab Keith Petruzzelli as the Leafs' third-string goalie. You can never have enough goalies.
– It is fair to look at the John Klingberg signing and think back to the Tyson Barrie experience in Toronto. They are similar players – strong offensively but need to be protected/sheltered defensively. I would hope going into this season that the Leafs would have a better plan than back when Barrie was acquired.
Mike Babcock clearly disliked the move from the start and tried to force Barrie to focus more on playing defense while not giving him top power-play time. When Sheldon Keefe took over, he walked Barrie onto the top PP unit even though it was actually better with Morgan Rielly, and there was a strange tug-of-war going on between the two (as if you can only have one good offensive defenseman per team in the league).
Rielly is making $7.5 million per season on a long-term deal, he is going to be in the top four, and he is going to play against good players. When he is surrounded by strong two-way players, he has been fine in this role. In the playoffs, he can clearly elevate his game. That means Klingberg can be a sheltered offensive defenseman. They need to make it work in tandem vs. an either/or situation like it felt with Barrie.
– It is easy to forget that Mark Giordano was very good to start the season. When the Leafs went through a number of injuries in November, he really stepped up. Should he return next season, they need to do a better job of preserving him. He really struggled in the playoffs, which was a huge contrast to his first playoff with the team.
From Ron Hainsey to Patrick Marleau to Joe Thornton to Jason Spezza and now Giordano, we seemingly have this conversation every single season about needing to regularly healthy scratch these veterans to keep them fresh. They say they want to play, the team plays them, and everyone agrees: the player wants to play, so why tell them otherwise? They then fall off a cliff come springtime.
There needs to be a better plan to manage Giordano; when the middle of the season hits and it's the easy thing to play him when he's rolling, they have to show restraint. 
– We haven't spoken much about him this offseason, but Nick Robertson is still a name to watch. He is turning 22 in September and earned a notable look last season until the injury. Robertson will need to do a better job protecting himself – we said it at the time, but on season-ending play, he simply didn't have to engage as he did against a much bigger and stronger player, even if it is admirable. He needs to be a bit more slippery in those situations. If nothing else, Robertson can score in the NHL. He has an NHL-calibre shot. The Leafs could have a lot of secondary scoring this season beyond the top four as all of Tyler Bertuzzi, Max Domi, Calle Jarnkrok and Matthew Knies are capable of 20+ goals. 
– I don't know a ton on the surface about the new Marlies coach, John Gruden, but I do like that he has been around success. He won the championship with the Hamilton Bulldogs in the OHL, he was a part of the Islanders' staff when they went to back-to-back conference finals (a really impressive run, in my opinion), and he was on the bench of a record-setting Bruins team. Winning is a habit, and he has been doing lots of it.