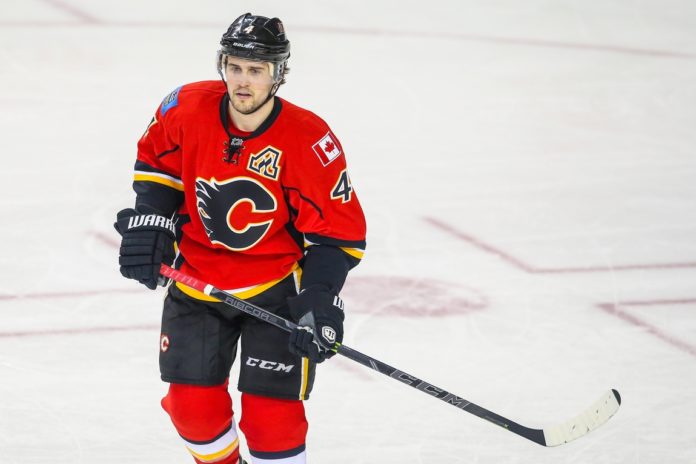 ---
Leafs looking for "veteran experience on the blueline" (McKenzie)
From Bob McKenzie on TSN Overdrive:
Darren Dreger just reported on insider trading that they're looking at Kris Russell. The analytics people won't like that because he's not an analytics daring. He's a play-without-the-puck guy. But Mike Babcock wants some veteran experience on the blueline to help insulate Rielly and Gardiner and now they've got Zaitsev over from Russia. He'd like to get somebody. He relies heavily on Hunwick, another guy who is not an analytics darling because he tends to do more work without the puck than with it. They'll spend some money there. I don't see them going completely crazy, but, hey, they've surprised us before. They're a stealth organization.
Jared Cowen buyout update:
They've got lots of flexibility now. If they want to jettison some of these veteran guys they can do it. They didn't buy anybody out in this period, which is interesting because Jared Cowen was put on waivers at the beginning of the period and they didn't actually – unless I missed something – enact that buyout. Maybe they'll do that in the second buyout period. They've got lots of flexibility.
As I speculated on @OverDrive1050 tonight, Jared Cowen has not been bought out by TOR in the 1st buyout window, which is now closed.

— Bob McKenzie (@TSNBobMcKenzie) July 1, 2016
Both TOR brass/Cowen's rep refused comment on status. Belief is Cowen's medical status is in question. Injured player can't be bought out.

— Bob McKenzie (@TSNBobMcKenzie) July 1, 2016
It's believed NHLPA is now involved. This may well be subject of grievance arbitration but details scarce as both sides refuse to comment.

— Bob McKenzie (@TSNBobMcKenzie) July 1, 2016
When Cowen arrived from OTT in trade, he was shut down from active duty due to hip-related issues. So, for now, no buyout on Cowen.

— Bob McKenzie (@TSNBobMcKenzie) July 1, 2016
---
Dreger: Leafs interested in Kris Russell
Dreger: #Leafs are looking for a top-four defenseman, and it shouldn't come as a surprise they'd show interest in Kris Russell.

— Chris Nichols (@NicholsOnHockey) June 30, 2016
Dreger: Certainly the list for Kris Russell is long, but the #Leafs need a defenseman and they're interested in Russell.

— Chris Nichols (@NicholsOnHockey) June 30, 2016
---
NHL free agency questions answered: did Stamkos throw hockey into chaos? (McIndoe)
Absolutely. Stamkos was the guy that many teams were saving a big chunk of cap space for, so him being off the market means everyone now has to frantically shift to Plan B, and lots of money that may have been held in reserve until a Stamkos decision will now be in play.
---
Five potential free-agent targets for the Maple Leafs (Shilton)
While Campbell is coming off a stellar contract season, Hamhuis, 33, just finished the worst statistical year of his career. His 13 points (three goals, 10 assists) in 58 games with the Vancouver Canucks was his lowest total as a pro. A change of scenery would do the veteran good. He excels on the penalty kill, still averages at least 20 minutes of ice time a game and he's a left shot, which Toronto desperately needs. Hamhuis also has a connection to coach Mike Babcock, having played for Team Canada at the Sochi Olympics.
---
Five NHL free agents that might be skating under the radar (McGran)
More was expected of Linden Vey, but there might well have been extenuating circumstances. His father, Curtis Vey, and Angela Nicholson, were found guilty of conspiracy to commit murder against Jim Taylor, Nicholson's husband, and Brigitte Vey, the centre's mother. A change of scenery could do the 24-year-old good.
---
NHL free agent pool is deep even without Stamkos (AP)
Even with Steven Stamkos staying with the Tampa Bay Lightning on a $68 million, eight-year deal, the free agent market presents plenty of big-time players from forwards Milan Lucic, Loui Eriksson and Kyle Okposo to defencemen Brian Campbell and Dan Hamhuis.

"There's some high-end guys this year and it'll be interesting to see what they get paid," Washington Capitals general manager Brian MacLellan said. "I think the market will fall into place after those guys find destinations and establish the top salary level."