At the beginning of the 2022-23 season, the Maple Leafs started with the following opening-night lineup:
Bunting – Matthews – Marner
Nylander – Tavares – Malgin
Engvall – Kerfoot – Jarnkrok
ZAR – Kampf – Aube-Kubel
Rielly – Brodie
Muzzin – Holl
Giordano – Sandin
Murray
Samsonov
By the last game of the playoffs, the Leafs were running:
Jarnkrok – Matthews – Marner
Kerfoot – Tavares – Nylander
Bunting – O'Reilly – Acciari
Kampf – Lafferty
ZAR
Rielly – Schenn
Brodie – Holl
McCabe – Liljegren
Giordano
Woll
Murray
One day into 2023 free agency, I'd draw it up as something along these lines:
Knies – Matthews – Marner
Robertson – Tavares – Nylander
Jarnkrok – Kampf – Lafferty
McMann – Holmberg – Reaves
Rielly – Brodie
McCabe – Liljegren
Giordano – Klingberg
Timmins
Samsonov (RFA)
Murray/Woll
You can quibble the lines, but the general outline is there. There is still plenty of time for this roster to change, and considering the Leafs have little cap space, multiple positions to fill, and a starting goalie to re-sign, the picture is almost certainly going to continue to evolve.
Beyond the top players, though, a lot of it involves banking on hope – that Knies will have a very strong rookie season, that Nick Robertson can finally stay healthy and solidify himself, and that Pontus Holmberg and Bobby McMann can cement themselves as NHL regulars.
All of the top names are still the same, which is difficult to look past when this group is essentially associated with failure – a label they have wholeheartedly earned. Compounding matters is that they still have the same head coach in place. That makes it all the more likely that eyes will roll when I remind readers that this is still a good team (which they are). The same nucleus has finished top five in the regular season for three straight seasons now.
However, at the moment there is very little to get overly excited about in terms of new blood, a fresh approach, or anything we can really hang our hats on to suggest *this* year will be different when it matters most.
So far, Ryan O'Reilly, Michael Bunting, Alex Kerfoot, Noel Acciari, and Luke Schenn are out. Arriving in Toronto are Ryan Reaves and John Klingberg.
The David Kampf contract
---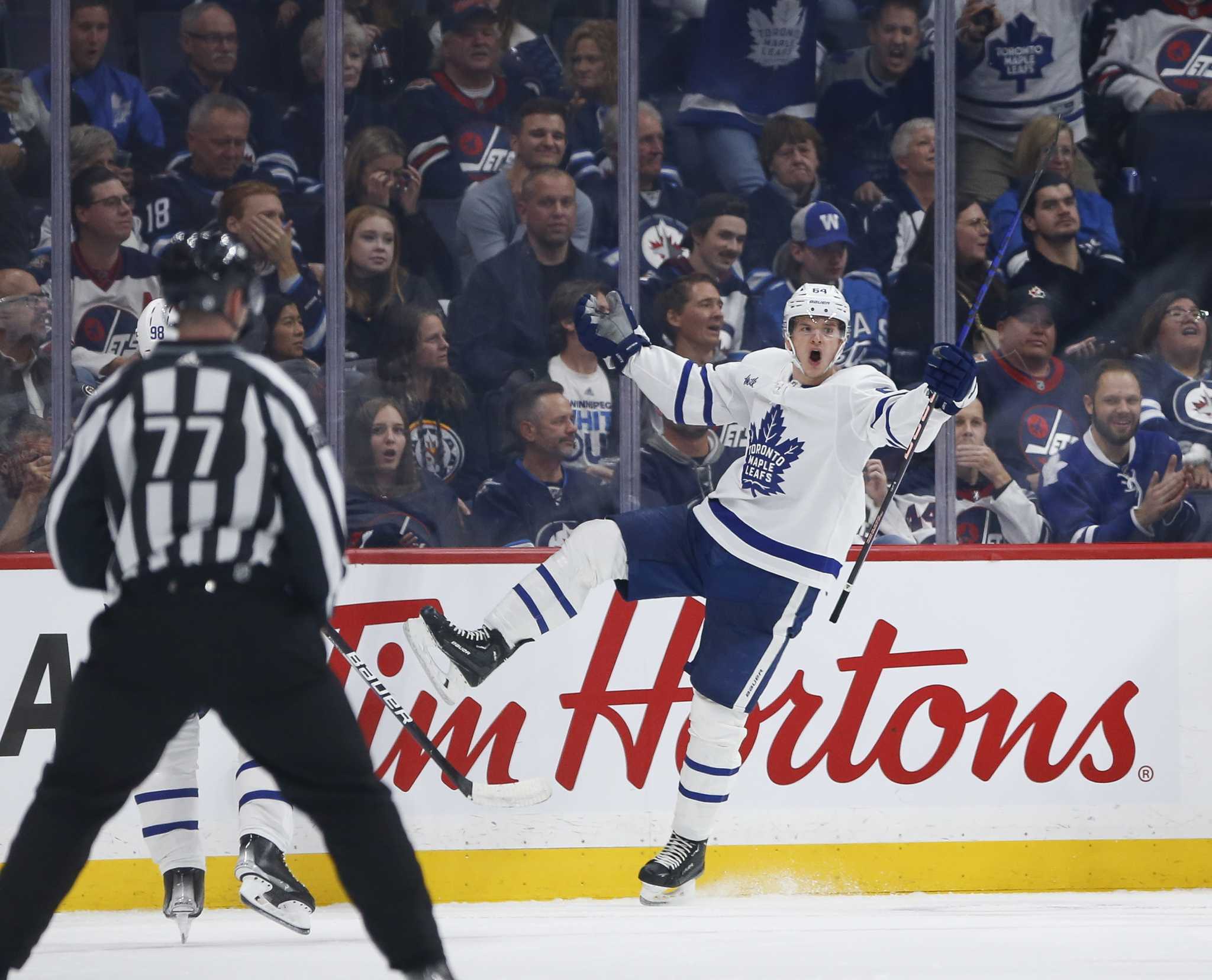 The four-year, $2.4 million AAV contract for David Kampf drew a lot of discussion, but at the end of the day, probably too much consternation. He has been an important player for the Leafs since they acquired him, and while he is commonly labeled a typical 4C, he actually played over 15 minutes per game last season, which was seventh among Leafs forwards in time on ice per game. Now, just because he did doesn't mean that he always should – and the team did actively bring in center depth to push him down the depth chart at the deadline – but this doesn't make his role and value unimportant.
The Leafs regularly used him in a matchup role against top lines. He was second in the league in total defensive-zone faceoffs taken and faceoffs won. His line with Pierre Engvall was very effective, and while his post-deadline results are often talked about following Engvall's departure, it should be noted that his mainstay linemate over that time was ZAR, who will be in a battle to stay in the league next season.
There is a common argument that penalty killers are a dime dozen, but it does not really hold water. Just 14 teams last season killed at least 80 percent of penalties (the standard "can you kill four of every five penalties" mark). Power plays around the league are better than ever right now, too, with all of the skill in the league. To think a team can just snap its fingers and find good penalty killers is not realistic.
This isn't even a casual "rotation" penalty killer. Kampf finished second in the league among forwards in total shorthanded time on ice this season after finishing fourth the year before. He is second in each of the past two seasons in shorthanded faceoffs taken and won.
The idea that Pontus Holmberg, who couldn't even stick for the whole season playing an entirely different role, can walk right in for 82 games and assume Kampf's duties is asinine. Sam Lafferty can't, either. The Leafs lost Ryan O'Reilly, have no real in-house solutions, and the rest of the free-agent center market isn't exactly flush with talent, especially when it comes to defensive credibility.
The only real true centers on the open market who are younger than Kampf are Pius Suter and JT Compher. Compher was paid over $5 million per season, and there's no reason for the Leafs to do that even if they could afford to. Suter has flashed promise in his role, but he's smaller, not as good of a penalty killer or in the faceoff circle, has never played the role on a winning team as Kampf has, and has not shown he can handle the level of defensive responsibility the Leafs heap on Kampf. That would be a big risk versus simply bringing back the known quantity who works.
Look at some of the other center options:
34-year-old Lars Eller signed a two-year, $2.45 million contract.
Teddy Blueger signed for $1.9 million.
Nick Bjugstad signed for two years and $2.1 million per season.
Even Ryan Poehling made $1.4 million.
It is hard to find good centers, and they always cost more than they should. None of those players can come close to providing what 28-year-old David Kampf will next season.
Does that mean it's a perfect contract? No. Four years is a long commitment to him and it's a tad high on the AAV, but it's not deserving of the level of criticism it has received.
The UFA departures, and the Ryan Reaves & John Klingberg signings
---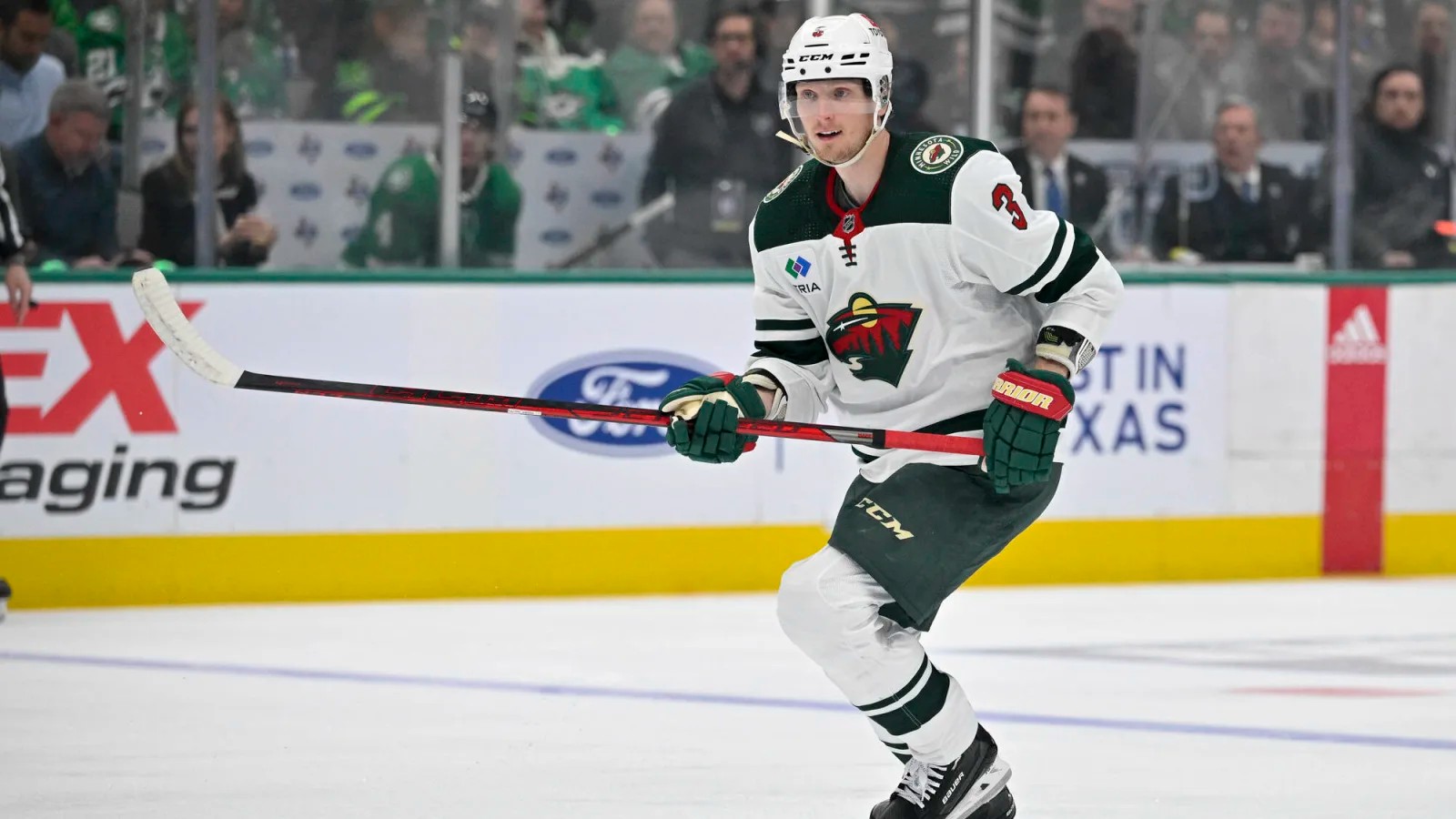 Considering what it took to retain Kampf and the departure of the rest of the team's UFAs, it is quite striking that Brad Treliving couldn't convince anyone else to stay.
It was sad to see Luke Schenn go. The homecoming was heart-warming, and he played really well for the Leafs to boot. It was also nice to have a real physical presence on the blue line. But he signed for three years and $2.75 million per season – a lot of money for a player who ideally is on the third pairing. Not matching Nashville's commitment is understandable.
The Ryan O'Reilly contract, on the other hand, is a total head-scratcher. A four-year, $4.5 million AAV commitment would have been an easy deal to agree to, but it was reported that the term and salary weren't issues. O'Reilly simply elected to move on.
With star players and a lineup that has continually finished high in the standings, it really stands out that the Leafs couldn't convince a hometown kid to stay. That is very difficult to ignore.
There was reported interest in retaining Noel Acciari, but three years for a 32-year-old coming off one of the best seasons of his career (that was still fairly unproductive on the whole) is also understandable to walk away from. I like Acciari a lot – he brought a hard-nosed, honest game and was a decent penalty killer. I'd like to see the much-younger legs of Bobby McMann for a season to see what he can do at less than half the price, though.
It was time for Justin Holl and Alex Kerfoot to go. They both had some nice moments at points, but it was time. There is not much more to say here.
I would argue the same for Michael Bunting, but I can at least see the appeal in keeping him. He was a legitimate producer who could chip in a number of different ways, but his act grew tiresome and he fell out of favour as the season went on for good reason. His performances in the playoffs were always poor. The sideshow was not fooling anyone anymore, and it was tough to watch at times.
With some of these players, I think there will be some addition by subtraction, and the group did need a shake-up. They couldn't keep giving Keefe the opportunity to use Kerfoot up and down the lineup, for example.
That said, the answer is certainly not Ryan Reaves, and definitely not Reaves for three years. I love a physical player as much as the next person – possibly more – but he's 36. It's hard for him to get in on the forecheck. Players in the league hardly fight anymore. He isn't providing much on the ice, and it will really impact all of his linemates.
The Leafs aren't playing David Kampf with him in a shutdown role, and so now what? Are they going to force Pontus Holmberg to play with him? That's not going to help his game grow. Will Sam Lafferty be made to play with him? There is a ripple effect on the lineup, and he's probably going to be a player that's in the lineup more often than not under a coach who has shown no real desire or ability to accommodate a player like this in his lineup.
The John Klingberg signing is a bit more interesting. He is a good offensive defenseman, and it's not nothing that he has put together some strong playoffs. Klingberg racked up 21 points in 26 playoff games when Dallas went to the Cup. In his last appearance with the Stars, he went toe-to-toe with Matthew Tkachuk a couple of times.
Coming out of Dallas, he was a big-ticket free agent and signed a one-year deal in Anaheim to try to cash in this summer. That Ducks team was awful, and it sunk him. He was eventually traded to Minnesota, where tallied four points in four playoff games, flashing some signs of life there.
The Leafs needed some offense from the point. They simply couldn't produce much of anything behind Morgan Rielly. Jake McCabe really struggles with the puck. TJ Brodie was trigger shy, once again, all playoffs. Father time is catching up with Mark Giordano (and fast). Timothy Liljegren has some offensive ability, but he is not a big-time producer. Klingberg gives them another real option in this regard, and as a right-handed shot, a potentially different power-play look to play around with.
He needs to be good enough defensively to play regularly, though. Otherwise, when it's all said and done, he is Erik Gustafsson – super skilled but can't be trusted to take a regular 5v5 shift, so you ultimately sit.
It's a one-year gamble at a price identical to Shane Gostisbehere's contract. Klingberg is moving from a bad situation to a much better one. He has been a good player on a good team before. It's not a top-four defenseman, but it's a player who can play a role here and provide legitimate value.
Additional notes: The draft and the remaining needs this offseason
---
– We have not spoken much about the team's three-pick draft. The Easton Cowan selection raised some eyebrows, but there were some key attributes the Leafs like to look for in the draft.
He's a late birthday, for starters. Players born between January 1, 2003, and September 15, 2005, were eligible for selection in the 2023 NHL Entry Draft and Cowan was born May 20, 2005.
He improved as the season went along and produced a massive playoffs. His development was impacted by COVID, and this was his only full season in the OHL.
Cowan's game has a bit of everything and is full of second, third, and fourth-effort type plays, which usually bodes well for a player finding some sort of role on a team somewhere in the lineup.
Draft boards are by no means the authority on player rankings, so the, "he could have been had two rounds later," talk has no real basis in anything. There were no first-round trades in the draft, and it was obviously difficult to make a move one way or the other. At the end of the day, you want to see promise in a player, and there are some signs here.
It is very difficult when the team only has three picks and only one in the first four rounds. The Leafs took two shots in the dark in rounds five and six. Next year, they are already down their second-round pick. If they are buyers again, the arsenal could be depleted further.
– I found it interesting that in his press conference, Treliving noted Reaves' energy and the life he can bring to a quiet team. Last season, Keefe repeatedly noted the value of ROR's vocal presence on the bench as a leader who can change the energy. It seems like a clear issue that Leafs brass are well aware of.
– In years past, there are all sorts of examples of things going wrong for the Leafs in the playoffs, and the camera panning to the bench to reveal a bunch of blank stares while the team is shell-shocked en route to another playoff exit. There is almost certainly something to it – and I understand wanting to support the top players – but these guys are also in their mid-20s now. They aren't teenagers. At some point, they have to mature when it comes to this side of the team game.
– Acquiring a left winger of significance would really alter the makeup of this offseason. That would meaningfully push players down the lineup, build depth, and mean that the team is not banking on Matthew Knies to have a Calder-level season or else they have to revert to Calle Jarnkrok. Instead, they would be adding a forward of quality to be injected into the lineup full-time with Knies. If they add in players like McMann and Holmberg, there is some sneaky potential here for contributions from young legs with energy who can provide a real spark.
– It's very difficult to look at the current defense and sort out what's what. Ideally, they acquire a proper partner for Morgan Rielly, and I'm not sure that player was Luke Schenn on a full-time basis, either. Jake McCabe really struggles with the puck; ideally, he is playing with a Klingberg or even Conor Timmins to ease the puck-moving burden and allow him to focus on what he does best: be physical and break up plays. The only defenseman who can take on tough matchups night in and night out (and do it well) would be TJ Brodie. Timothy Liljegren has flashed the potential to play that role as well; if he takes a step forward this season, it would be a significant development for the team.
– The goaltending situation obviously needs to be sorted out. Ideally, it's Ilya Samsonov and Joseph Woll as he would require waivers to be sent down. I'm not sure you can accomplish this any other way besides buying out Matt Murray.
– Last season, the Leafs needed to make a number of moves at the deadline in large part due to the lack of quality depth on the team. It was a musical chairs act after the deadline, and while they did win a playoff round that they likely wouldn't have without those moves, the lineup never quite gelled and hit its stride in order to fulfill its promise on paper. It's important to add quality now – in the summer – and let this team develop properly, to some degree, from the very start of the season instead of having to turn over a good chunk of the team just over a month before the playoffs start.