An exciting week for the Maple Leafs featured two dramatic wins during their stay in Sweden.
Only two games in a span of 12 days – albeit with travel to Europe and back – offers an opportunity to not only rest and heal early during the season but also to use the practice time to clean up some of the early-season issues.
One of the early-season issues for the Leafs has been their penalty kill, which went to Sweden with a 72 percent success rate (27th in the league) after conceding 14 goals in the previous 15 games.
In Sweden, the PK went seven for seven. What changed, if anything?
First and foremost, it's worth noting that the Leafs played the Red Wings and Wild, who rank 17th and 24th in power-play efficiency, respectively.
The second note concerns the order of the penalty killers.
Forwards
| Games 1-15 | Games 16-17 |
| --- | --- |
| David Kampf | David Kampf |
| Mitch Marner | Mitch Marner |
| Calle Jarnkrok | Calle Jarnkrok |
| Auston Matthews | Noah Gregor |
| Noah Gregor | William Nylander |
| Matthew Knies | Auston Matthews |
Defensemen
| Games 1-15 | Games 16-17 |
| --- | --- |
| TJ Brodie | TJ Brodie |
| Mark Giordano | William Lagesson |
| Jake McCabe | Mark Giordano |
| Timothy Liljegren | Jake McCabe |
| Simon Benoit | Simon Benoit |
On the trip, Marner took a penalty in each game and Giordano also took one penalty, which does have a big impact when we're only talking about a two-game sample, but two things are clear.
When the season started, the Leafs toyed with the idea of power kills, uniting Matthews and Marner to try to counterattack teams while also attempting to integrate a rookie (one who is also an offensive player) in Matthew Knies with a notable shorthanded role. The Leafs have been moving away from the Matthews – Marner combo for weeks now, reuniting the tried and trusted Kampf – Marner pairing and now assembling Jarnkrok – Gregor as the second unit, which bumps Matthews further down the depth chart.
Personnel-wise, the most interesting aspect is really not the shift to more traditional checking-type players on the penalty kill but Nylander playing an expanded role on it. 
On defense, the Leafs lost Justin Holl over the offseason and bumped their veterans up in shorthanded ice time. It was a fair approach considering they only really added John Klingberg to their top six, but recently, they might have discovered a legitimate penalty killer in Lagesson and a contributor in Benoit. 
Beyond the personnel mix, the Leafs have tightened up their in-zone penalty killing. Past opponents such as Tampa Bay were zipping passes right through the seams with ease. It was not a question of whether they would score but a matter of when. The Leafs' forwards on the penalty kill were often caught chasing the puck and their partner was not playing off of it, opening up the middle of the ice for easy passes. 
Watch Kampf on this Tampa power-play goal below. He actually runs into Brodie in the corner as Tampa is working the puck back up top, and the Leafs are a step behind in pressuring the puck carrier:
On the Sweden trip, the forwards were much more controlled in their pressure and the defensemen also activated more on the half-wall, leaving the forwards to defend the power-play quarterback and cut off the seam pass through the middle.

Below, watch how aggressively Benoit challenges the shooter, Ryan Hartman, up the zone. He is nearly at the top of the circle, and the other Leafs penalty killers collapse to clear the crease.
Compare it against the JT Miller power-play goal a week earlier. TJ Brodie was standing on the inside hashmark and Kampf wasn't fronting the shot at all. Miller is a high-end player – and it's a great shot – but it's too easy for a player of his calibre to walk in with space and a clear shooting lane in front of him.
The next step is to take the momentum forward against much better power-play units, but it is a start. The PK can be a work in progress throughout the season – the season is 82 games long, and Vegas finished last season at just 77.4 percent – but it needs to be trending in the right direction. It's at least starting to resemble a competent PK now.
Notes
---
–  It has been a rather quiet transition for Jake McCabe moving from left defense to the right, and the fact that it isn't really a story tells us how smoothly it has gone. He has acquitted himself well even though it is not always an easy switch to make. If anything, we usually see this type of experiment go south.

McCabe played 23:04 against Detroit and 22:53 versus the Wild, and he finally looks like he's starting to get comfortable in general. He struggled to start the season after struggling in the playoffs last spring. While he's a veteran in the league (he turned 30 this year), it's easy to look past the fact that he never played in the playoffs until the Leafs acquired him, which also means he's never actually played on a good hockey team at the start of the season. It is a learning curve, with different expectations and standards.
---
–  Against the Wild, Max Domi walked right into the slot with the puck on his forehand and decided to shovel a pass to Nick Robertson, who was to his left in a much worse shooting position. Domi has yet to score this season (he does have a shootout winner) and is averaging 1.24 shots on net per game, which would be the worst mark of his career (he's averaged 2.01 shots on net per game over his entire career). He is clearly really fighting it. Even though he's doing a lot of things right – and he has nine points in 17 games, which would equate to a respectable 43 points in a third-line role – he looks like a player who really needs to score a goal so he can settle down.
Over the last two games, Domi has played 10:37 and 7:58, the two lowest marks of his career. His line has been scored on in each game as well.
---
–  There were two things of note about Tyler Bertuzzi's goal against the Red Wings.
When William Nylander was initially skating to the puck, Bertuzzi slightly obstructed Andrew Copp, who was also chasing the puck. Nylander would have won the race to the puck anyway, but it provided an extra half-second and an extra little bit of space for Nylander to operate. Bertuzzi has many greasy little tricks in the tight areas of the ice to help create space and make plays. They really do add up.

The second noteworthy aspect was Nylander's spin away from Copp before he went down the middle of the ice and set up Bertuzzi. Nylander is practically baiting defenders in order to set up the tight turn at this point. It looks like he is challenging opponents to see if they can match his edgework, and there are very few – if any – players who actually can. He has made that move at least a dozen times already this season.
---
–  A big problem for the Leafs in the playoffs was offense from the defense outside of Morgan Rielly. They signed John Klingberg in an attempt to help address it, but so far, he has been a combination of not-good and apparently unhealthy. 17 games into the season, Rielly and Mark Giordano are the only Leafs defensemen with goals.

Jake McCabe is pointless in 11. Timothy Liljegren is hurt, and Conor Timmins hasn't played yet (both have the ability to contribute). The checking is so tight in the playoffs that successful teams need to create offense from the blue line. It is early – and a healthy Timmins could potentially make a big difference – but it's still very much an issue to this point.
---
–  Conversely, the Wild looked like they really wanted to work the points against the Leafs. 12 of their 33 shots in regulation came from defensemen, and they scored two goals from the point.
Both goals were nearly identical insofar as the far-side Leafs winger went too deep into the high slot to cover no one, leaving the defenseman wide open to take a pass and wind up. While shots from the point often are low percentage, if an NHL defenseman is allowed the time and space to walk in, a lot of them can do exactly what Jacob Middleton (a solid defenseman but not particularly skilled) did by ripping one into the net.
---
–  It's a bit of a bummer that the meeting in Sweden was the Leafs' only "road" game against Detroit this season. There are a lot of Leafs fans close by and they pack the stands in those games. Unfortunately, they won't get the opportunity this year.
Quotes
---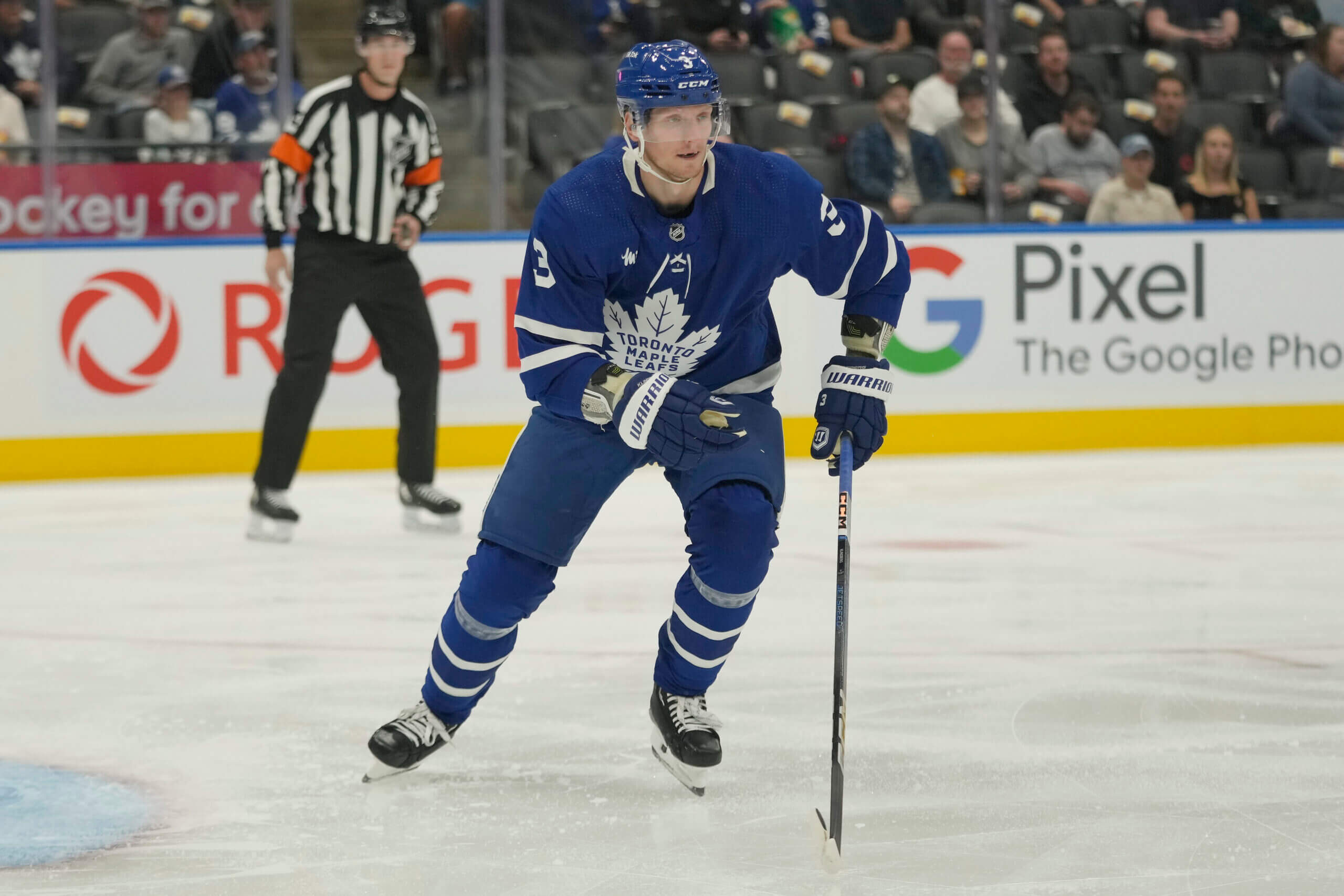 "It's always been there throughout my career, but I've been able to deal with it and work through it. But it kind of hit a rock bottom here these last few weeks,"

– John Klingberg on what's believed to be a hip condition. Klingberg underwent double hip surgery in April 2014.
On a personal level, it sucks for John Klingberg that he didn't get the opportunity to participate in the games in Sweden. That is really unfortunate. In terms of his long-term health and ability to play, it looks like a guessing game right now as to when/if he will be healthy enough to feature moving forward. 
"In terms of how it affects the season, time will tell. We are going to do all that we can to manage it when we get back home. As I have alluded to before I got here, I have talked to coaches who have been here before. Guy Boucher has been through something like this before. Teams haven't always responded well and it has taken time to dig out of it.

It is going to be on us to manage that now. In terms of the impact on our season and our schedule, it remains to be seen how we get back home and deal with it. In terms of the experience itself, you can't beat it."

– Sheldon Keefe on the trip to Sweden and how it might impact the season
This will be something to watch moving forward. It was a big trip and routine shakeup right as the regular season was settling into a rhythm. Players are creatures of habit with their routines, and this has been anything but normal for weeks, including a first game back that's at 2 p.m. in Chicago on a Friday afternoon.
Tweets of the Week
---
Nylander drives the slot, drops the shoulder and wins it in overtime.

Huge part of his success this season…
➡️https://t.co/6AOkpjRsCD https://t.co/B3itaTSkgN pic.twitter.com/hyIExDd8lU

— Mike Kelly (@MikeKellyNHL) November 19, 2023
I've said this for a few years now, but I believe William Nylander is one of the best forwards in the league at driving the net with the puck on his stick. He is not just fast; he's really strong on the puck and has the leg kick move down pat at this point. He sticks out his inside knee and blocks the defender's stick with his leg so that the second he gains half a step on the defender, it's over. The only question is whether the goalie can bail his team out at that point.
Regarding the Leafs' Sweden trip:
-Both of The Leafs' games are Away Games.
-Both games the Leafs are playing a team on the latter half of a back to back.

— Rink Rat Report (@RinkRatReport) November 13, 2023
Sometimes it does pay to be the Leafs. The franchise is one of the best gate earners in the league and even other owners can't justify the Leafs losing a home game or two in a revenue-sharing system. The attention the Leafs garner has absolutely hurt them in the supplementary discipline department over the years, but this time, it genuinely helped them. The fact that both opponents were in the second half of a back-to-back is the cherry on top.
Our connection to Sweden runs deep 🔵⚪️🟡

Thanks for stopping by, Mats! pic.twitter.com/J72r64UqZl

— Toronto Maple Leafs (@MapleLeafs) November 17, 2023
I really, really enjoyed seeing Mats Sundin around the team again. He is the franchise leader in points, and in the era after Wendel and Dougie, he was really the face of the team. Those teams featured a collection of other great players and fan favourites, but he was the guy, leading them in scoring season after season. I hope the Leafs don't have to go to Sweden all the time to get him more involved (rumour has it that he will be present during All-Star weekend, but I'd like to see him around during the playoffs).
Five Things I Think I'd Do
---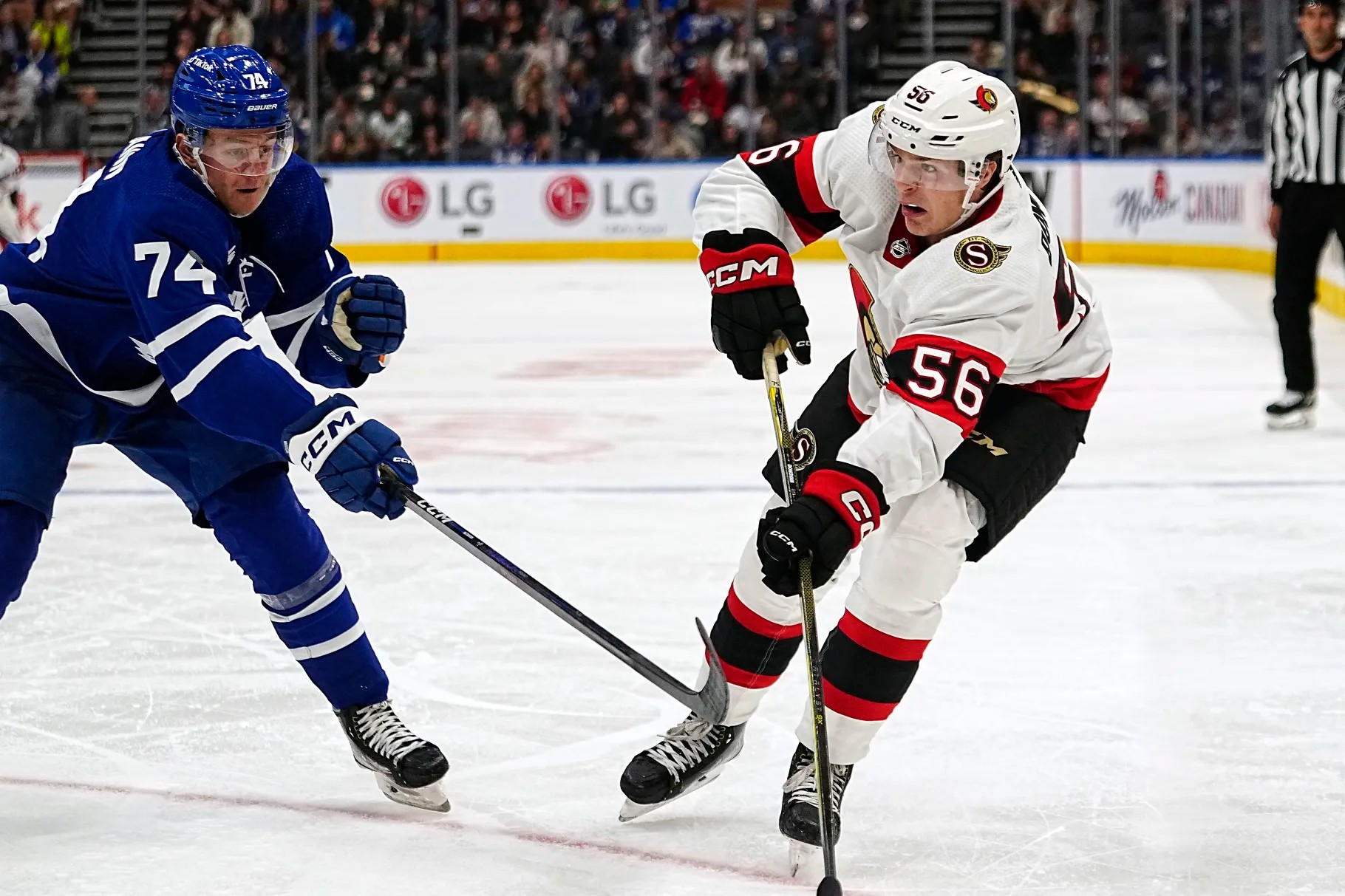 1.  While it's not exactly clicking on all cylinders at the moment, I think I'd keep the forward lines together as is. Each line has a clear purpose, the players are all in a position to succeed, and each line has sustained strong stretches of play. At some point, a coach has to stop blending and try to build some continuity within the group. It doesn't mean Sheldon Keefe can't make adjustments in-game, but I'd go into the next two games with these four lines.
---
2.  I think I'd also make moves to keep Bobby McMann up with the big club if necessary. It remains to be seen if John Klingberg will go on IR, but if he doesn't and Conor Timmins is activated – which sounds imminent – the Leafs will be capped out. McMann has to stay up regardless.

He is a difference-maker in his role. His speed and size are noticeable almost every shift, and he has been excellent along his own wall on breakouts. Playing with David Kampf – a forward who likes to hang high – and Noah Gregor – a forward who likes to shoot – McMann has done a great job of carrying the puck through the neutral zone and forechecking. He even drew a penalty on the weekend.
Ultimately, the fourth line has really come together for the first time this season, so breaking them up to reinsert Ryan Reaves for cap-related reasons doesn't make much sense. I'd waive Reaves if they can't place Klingberg on IR.
---
3.  When Conor Timmins does return, I think I'd start by pairing him with William Lagesson on the third pairing. Lagesson actually performed quite well alongside Klingberg when he was struggling to start the season, and he's showing well with additional penalty-killing time. Beyond the stylistic fit on paper, the Leafs would benefit from a third pairing that has both a penalty-killing specialist (Lagesson) and a power-play specialist (Timmins) who can hopefully give them some solid five-on-five shifts in between.
---
4.  I think I would be really wary of Mark Giordano's ice time. I understand the situation with injuries and what has transpired so far this season, but last season, it was a really similar series of events. He averaged 20:39 in November 2022 and played really well. In December, he averaged 20:01 and again was playing very well. By springtime, he was playing progressively worse, and for large stretches in the playoffs, he was bordering on unplayable.
In eight games this November, he is averaging 20:09. The goal has to be to get Giordano to the spring healthy and fresh by not gassing him now to try to stay afloat. He has been good again – and it's a credit to him – but they can subsidize his minutes with Lagesson and Benoit (and hopefully Timmins soon as well). 
---
5.  I think I would stick with the same rotation in net for these next two games: Ilya Samsonov takes the first game and Joseph Woll takes the second. They are both going to play anyway, so I'd stick with the rotation that worked last week and keep it consistent.